Consistency on Buchholz's mind, not landing Opening Day nod
Red Sox righty says starting first game would be an honor, but he has higher goals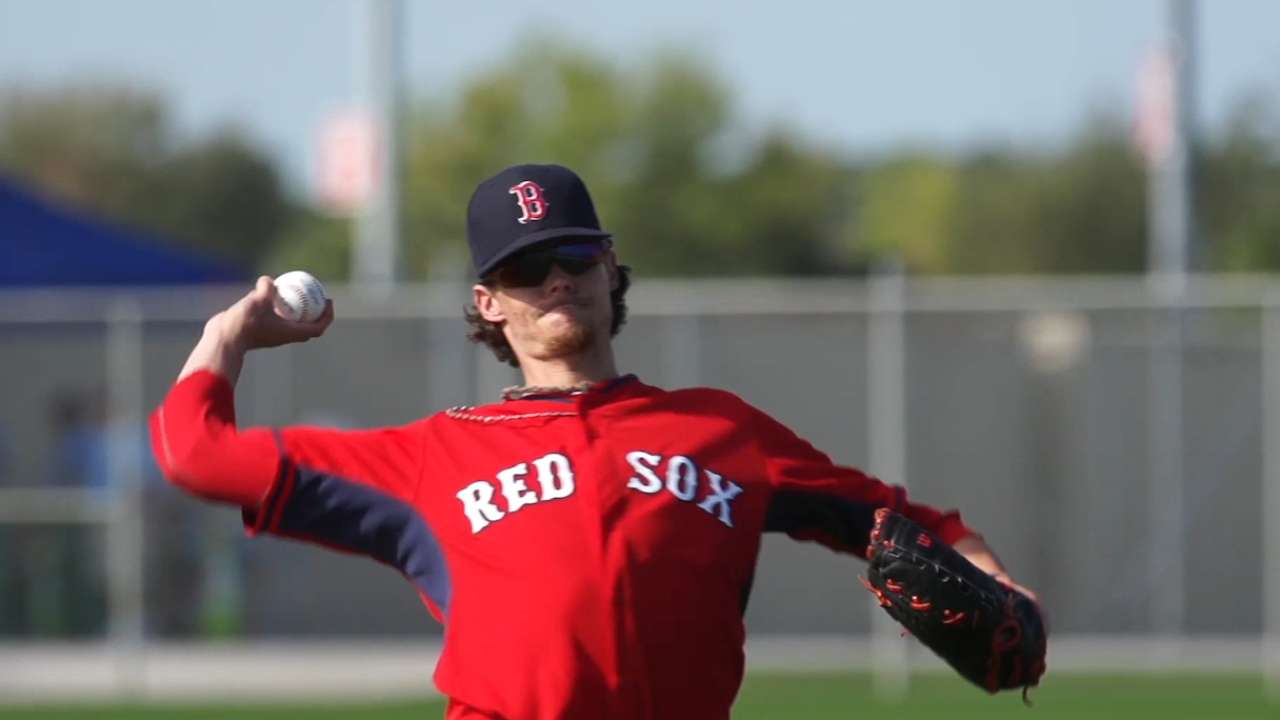 FORT MYERS, Fla. -- Clay Buchholz has never been the first pitcher out of the gate in a season. While that honor could be in his grasp when the Red Sox open in Philadelphia on April 6, the righty is more concerned with being dependable over the course of the six-month season.
"From my point of view, the No. 1 [pitcher] is the guy who starts the first game of the season because that's the hype," said Buchholz. "I've been No. 5, I've been No. 2, I've been No. 3. It seems like I'm always facing the aces of other staffs after the first or second week of the season. I don't think you can take it too far. It's an honor, obviously, to do the Opening Day gig, but after that, there's not a whole lot to it."
To Buchholz, there's a lot more significance to proving he can be a dependable force for a full season.
"Oh, I mean, I think that's what Spring Training is for. You have to prove that you are that guy and I think that's what Jon Lester did the last four years when he was the Opening Day guy," said Buchholz. "He was the guy to go to -- he was the horse. He proved it in the postseason and late in the season and September. I'm focused on Spring Training and getting through this and being 100 percent out of Spring Training."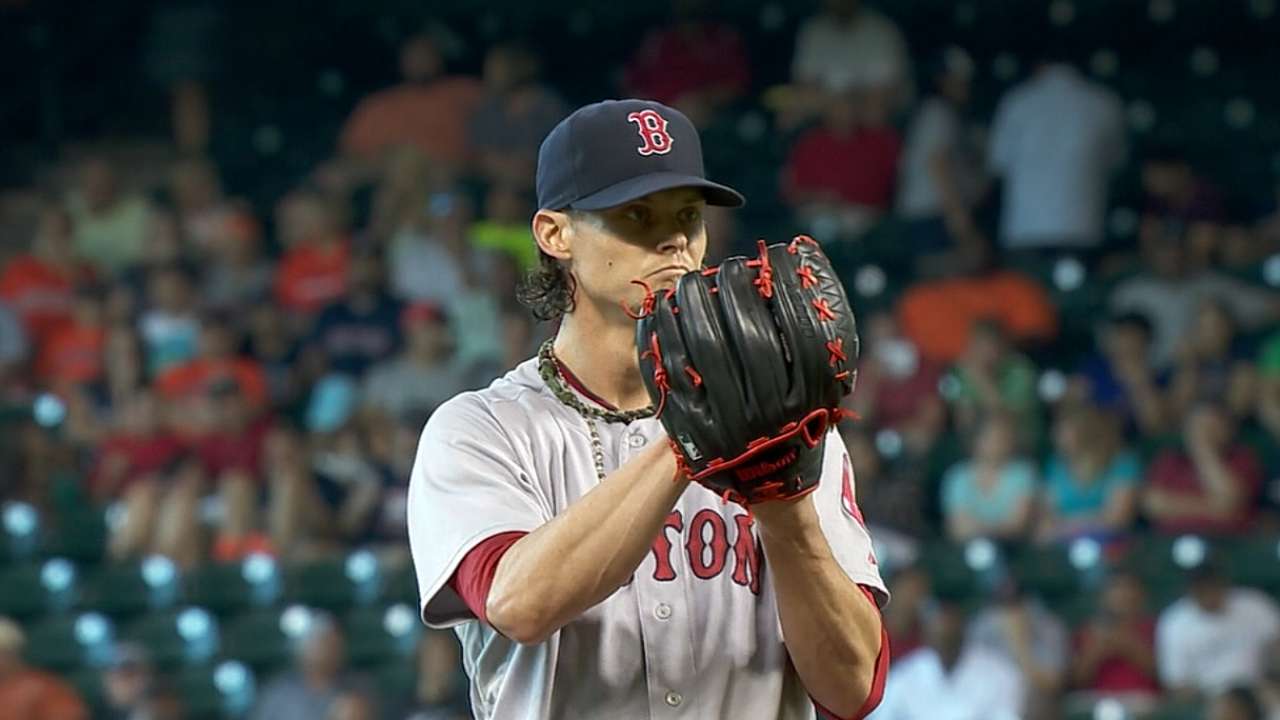 It will probably be a few weeks before manager John Farrell names his Opening Day starter.
"He's certainly one of our candidates," Farrell said of Buchholz. "I haven't talked to our starters on how they're going to line up and who's going to lead us off, but I think most importantly, we're going to get through some starts in the game schedule [of Spring Training] before we start to earmark who that would be."
Even as Buchholz enters his sixth full season in Boston's rotation, he remains hard to project.
Buchholz has been tantalizingly brilliant at times, and injured at others. Then, there were the times he was unsure of himself, and maddeningly ineffective.
More than ever, the Red Sox need the best of Buchholz. Aside from David Ortiz and Dustin Pedroia, he has the most tenure on the team.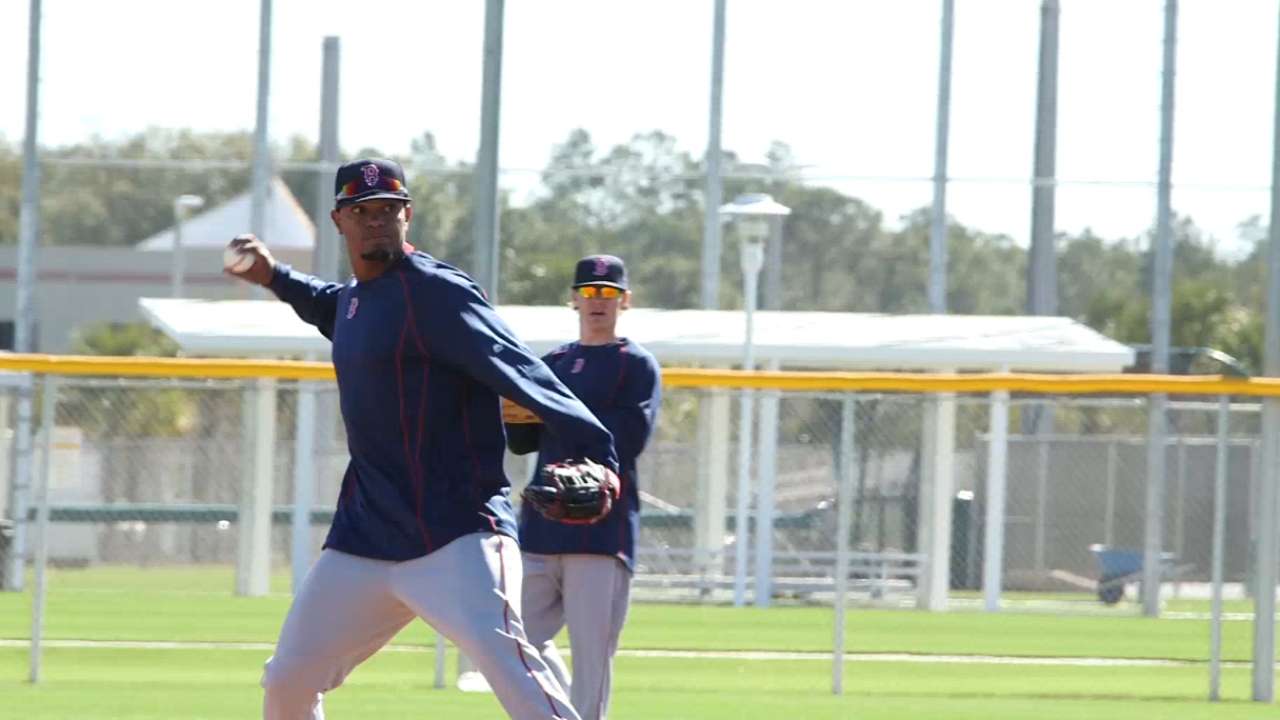 "I think it's something that everybody looks forward to or hopes to have a long enough career to be able to go through that," said Buchholz. "Like I said, I've been fortunate to be able to be here for as long as I have and I'll try to step up as much as I can."
Farrell sees subtle signs that Buchholz is ready for more responsibility.
"I think after the trading deadline last year, he looked around and he was the older guy here. I think he's the third-most tenured player in our uniform right now," said Farrell. "You don't want to just say by default, he's the leader, but he's got the ability to lead in his own way. He's also a smart pitcher, and just listening to him give input in our advance meetings, or to have a conversation with him on days he's not pitching, as he breaks down hitters, there's a lot to offer there."
Ian Browne is a reporter for MLB.com. Read his blog, Brownie Points, and follow him on Twitter @IanMBrowne. This story was not subject to the approval of Major League Baseball or its clubs.