Royals looking to design postgame celebrations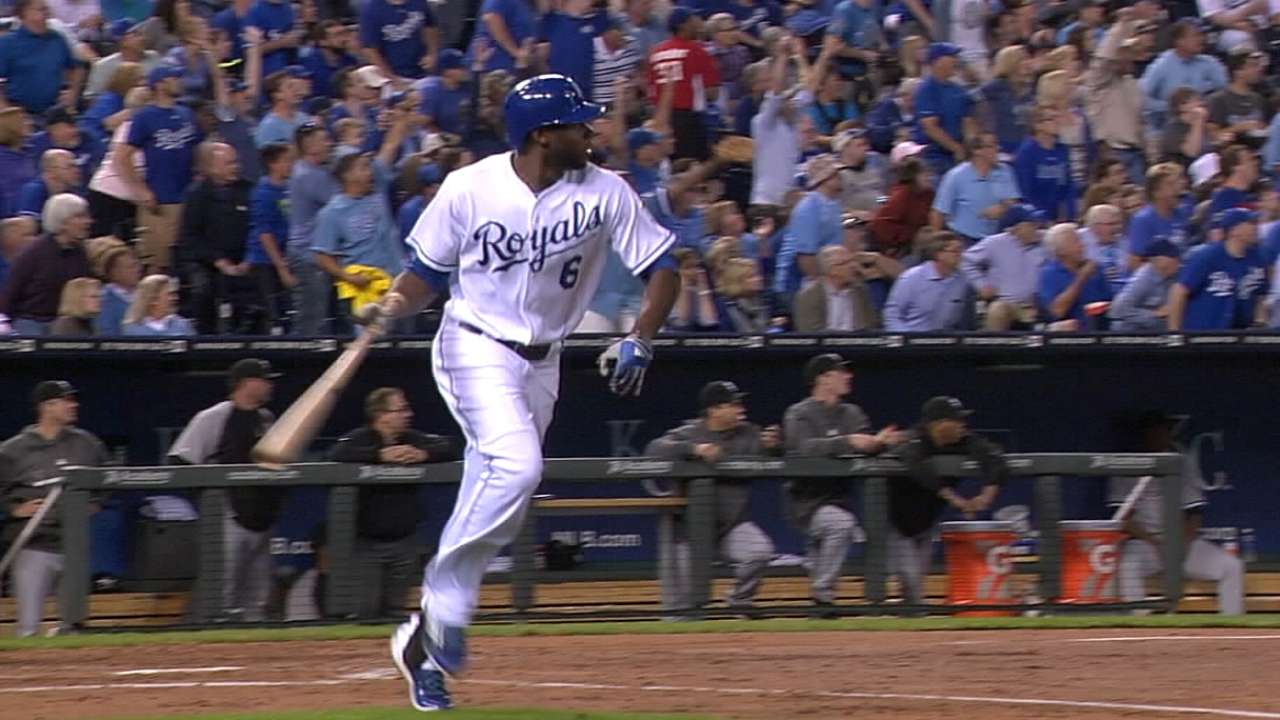 SURPRISE, Ariz. -- One of the legacies of James Shields that the Royals may or may not continue is his famous postgame celebrations.
Shields insisted that the team celebrate each victory with crazy loud music, a fog machine, an occasional disco ball, the famous neon deer butt and so on.
"It's important to know how hard it is to win in this game," Shields said in 2013, "and you need to be proud of it. Celebrate it."
And the Royals did celebrate. But who will carry on the postgame tradition?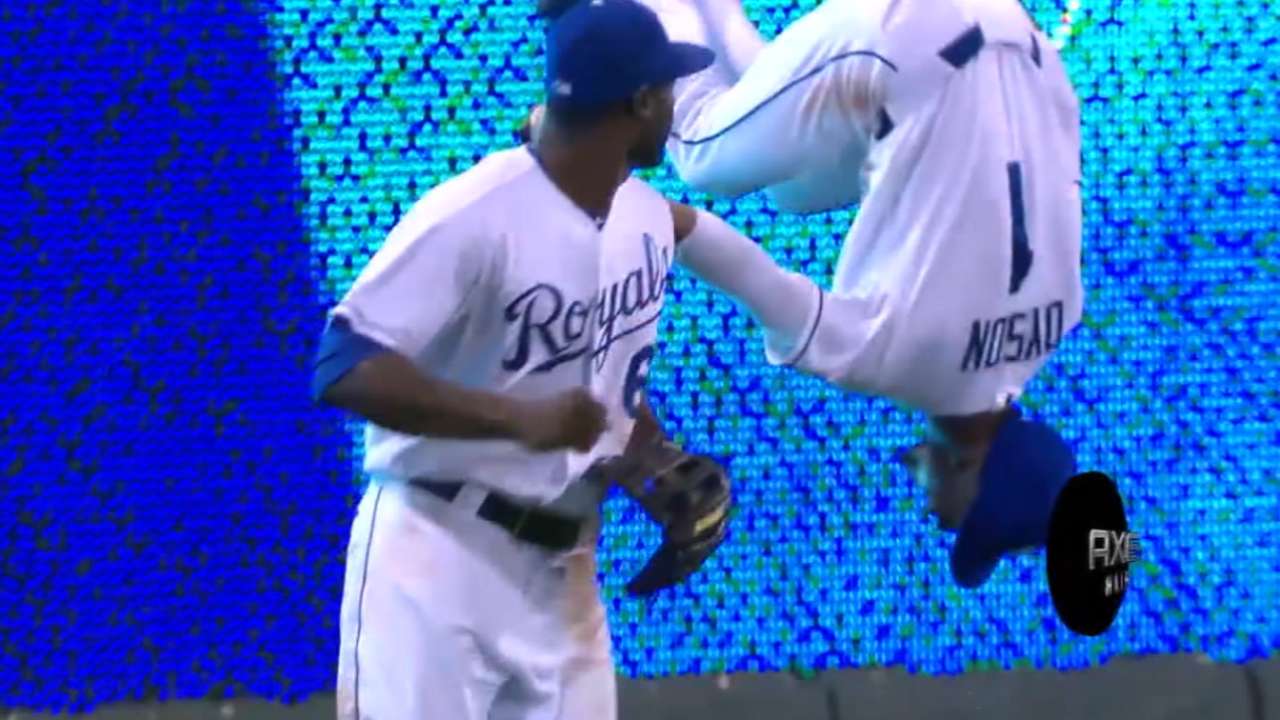 "I don't know," said right-hander Jeremy Guthrie, who orchestrated many of the celebrations last season. "You don't want it to be forced. It has to be something natural."
Left-hander Danny Duffy believes the tradition must go on.
"Even if we have to do it by committee," Duffy said, "we have to do it. What it did for a lot of us was make the losses so much harder to take because we couldn't celebrate afterward. You want the losses to be hard. It taught us some things."
Duffy's contribution was offering up the song "We Ready" by Archie Eversole. That song became the Royals' anthem from September on.
But even Duffy admits it wouldn't seem right to use that song again.
"It had a good run, but we can't go back to it again," Duffy said. "To be honest, once the season was over, I couldn't listen to it at all. It was just bittersweet. It reminded me of the good times of winning a lot of games, but it all ended on a sour note, and it reminded me of that."
Duffy already has some ideas for a replacement song.
"Someone needs to come up with something by Bob Marley," Duffy said. "That would be perfect."
Fortunately, the fog machine and other props for the postgame celebration -- including the neon deer butt -- are still in the club's possession.
"Really? Awesome," Duffy said. "We gotta do it then."
Jeffrey Flanagan is a reporter for MLB.com. Follow him on Twitter at @jflanagankc. This story was not subject to the approval of Major League Baseball or its clubs.