Wood turns page in hopes of better year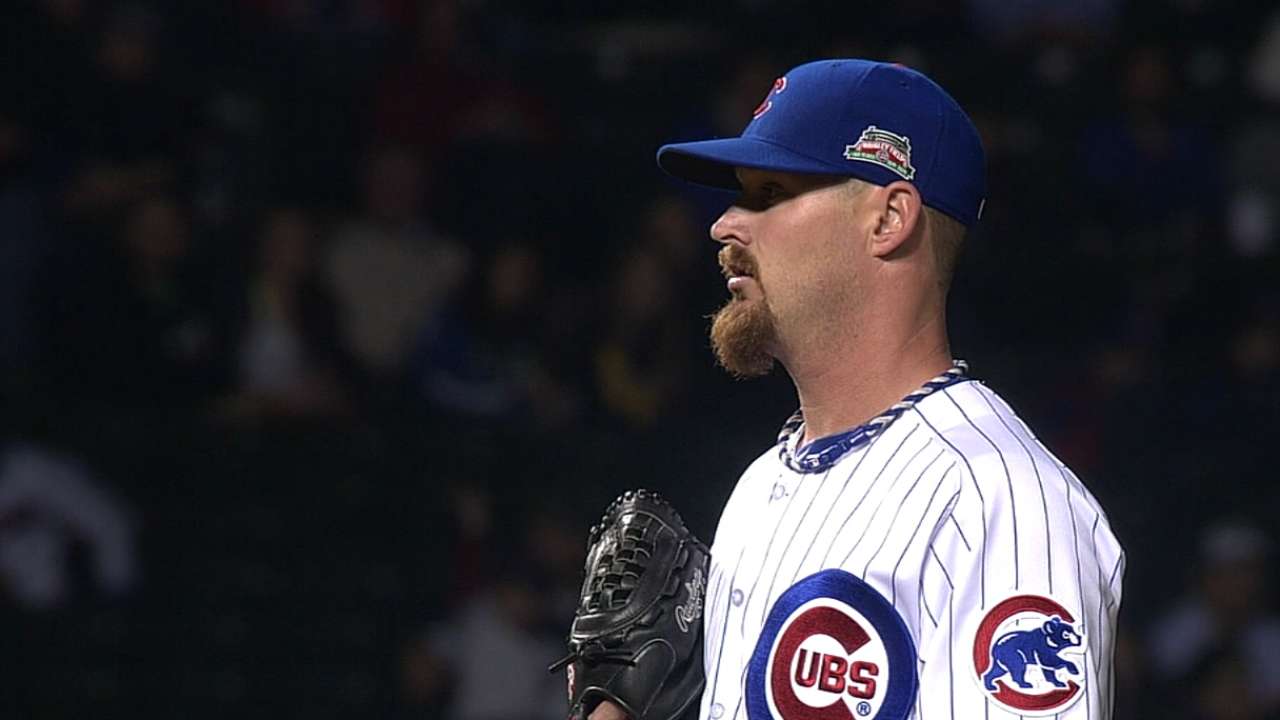 MESA, Ariz. -- The 2014 season was humbling for Cubs pitcher Travis Wood. An All-Star in 2013 when he compiled 24 quality starts and a 3.11 ERA in 32 games, the left-hander posted a 5.03 ERA in 31 starts last year.
"Last year was a big learning year," Wood said on Sunday. "I always say you learn a lot more when you fail than when you succeed. You see your flaws better.
"I kind of went into '14 like, 'All right, I've got it, I know how to do it,' and it was a humbling experience last year [finding out] that you've never got it in this game. You've always got something to work on and get better at."
What is Wood focused on this spring? He says he's getting back to basics. When the lefty met with manager Joe Maddon, the message was forget about last season and move on.
Wood doesn't blame a change in mechanics or anything else.
"I just chalk it up to the bad year and time to move on," he said. "Let's go."
The Cubs do have depth as far as starting pitching with Felix Doubront, Jacob Turner and Tsuyoshi Wada also in the mix. Wood's name was mentioned this offseason in rumors as possibly being the odd-man out.
"If I get traded, I get traded," Wood said. "It's just part of the business. I don't really look too much into it."
Carrie Muskat is a reporter for MLB.com. She writes a blog, Muskat Ramblings, and you can follow her on Twitter @CarrieMuskat. This story was not subject to the approval of Major League Baseball or its clubs.