Longoria's performance among Rays' questions
Will Cash thrive as Tampa Bay's manager, and who will fill in as closer?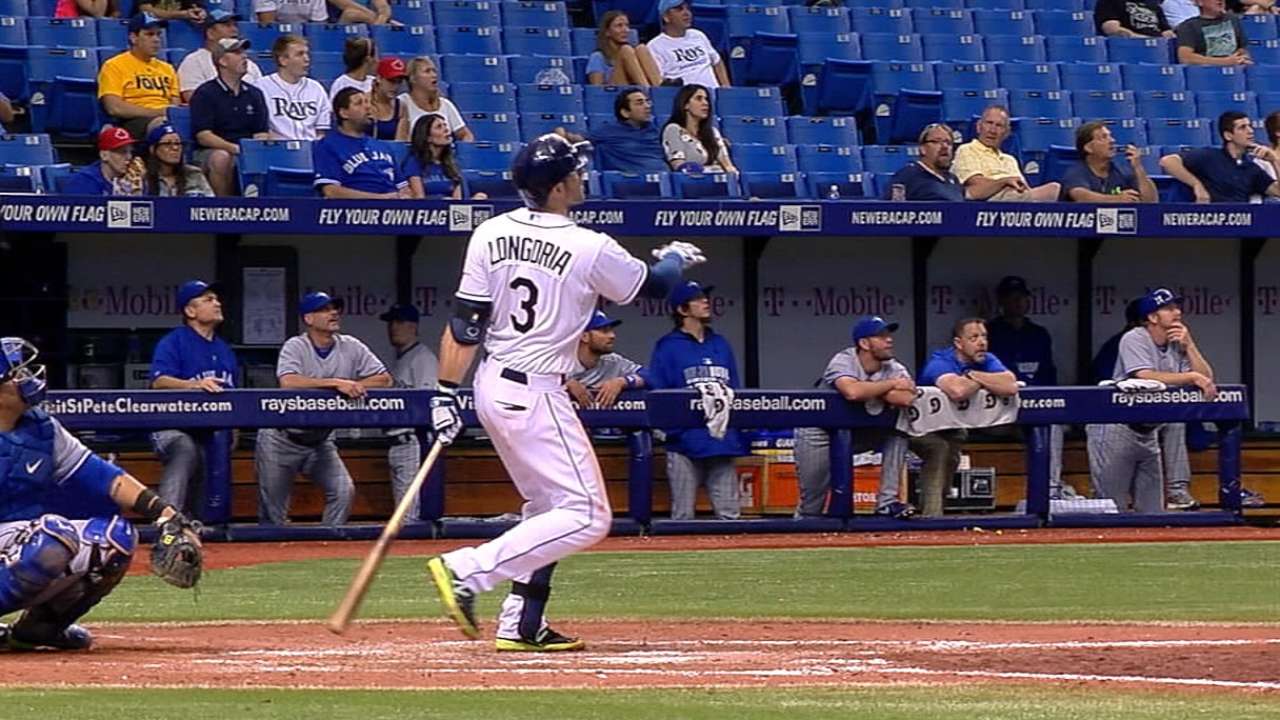 ST. PETERSBURG -- Spring Training officially opens Monday, when the Rays pitchers and catchers hold their first workout. The workout will kick off the team's 18th camp, and its seventh in Charlotte County.
Kevin Cash will welcome 38 pitchers and catchers to Charlotte Sports Park to begin his reign as Tampa Bay's new manager.
Pitchers and catchers will take the field at 9:30 a.m. ET. The first full-squad workout will take place on Saturday when the camp expands to 62 players, including 22 non-roster invitees.
In addition to the many new faces in the organization, the leadership of the team is new as well. Matt Silverman is the new president of baseball operations, and he experienced a busy offseason. All told, he engineered seven trades involving a total of 30 players, added two Major League free agents, signed all eight arbitration-eligible players prior to the exchange deadline and hired a rookie Major League manager in Cash, as well as two Major League coaches.
Eleven players on the 40-man roster were not in the organization when the Rays opened Spring Training camp last year on Feb. 15, and eight have joined the organization since the end of the 2014 season. Thirty-two of the 40 players on the current roster made their Tampa Bay debut in '12 or later.
In 2014, the Rays compiled Major League Baseball's best Spring Training record (16-7-4), and their Grapefruit League title was their third in the last seven seasons, following '08 and '10.
Since 2008, Tampa Bay has the Major Leagues' fourth-best record in the regular season and the fourth-best record in Spring Training play. After becoming the Rays in 2008, the team has recorded at least 15 wins in six out of seven Spring Trainings.
New faces joining this year's team include free-agent signings shortstop Asdrubal Cabrera and right-hander Ernesto Frieri, along with players received via trades, including right-handers Jose Dominguez, Kevin Jepsen and Burch Smith; catcher/DH John Jaso; cather Rene Rivera; and outfielder Steven Souza Jr.
Key players no longer with the team include catcher Jose Molina, shortstop Yunel Escobar, catcher Ryan Hanigan, outfielders Matt Joyce and Wil Myers, infielder Sean Rodriguez, infielder/outfielder Ben Zobrist, left-hander Cesar Ramos, and right-handers Jeremy Hellickson and Joel Peralta.
Despite the turnover, expectations remain high for the players who will wear Rays uniforms in 2015. Here are three key questions they face heading into the season: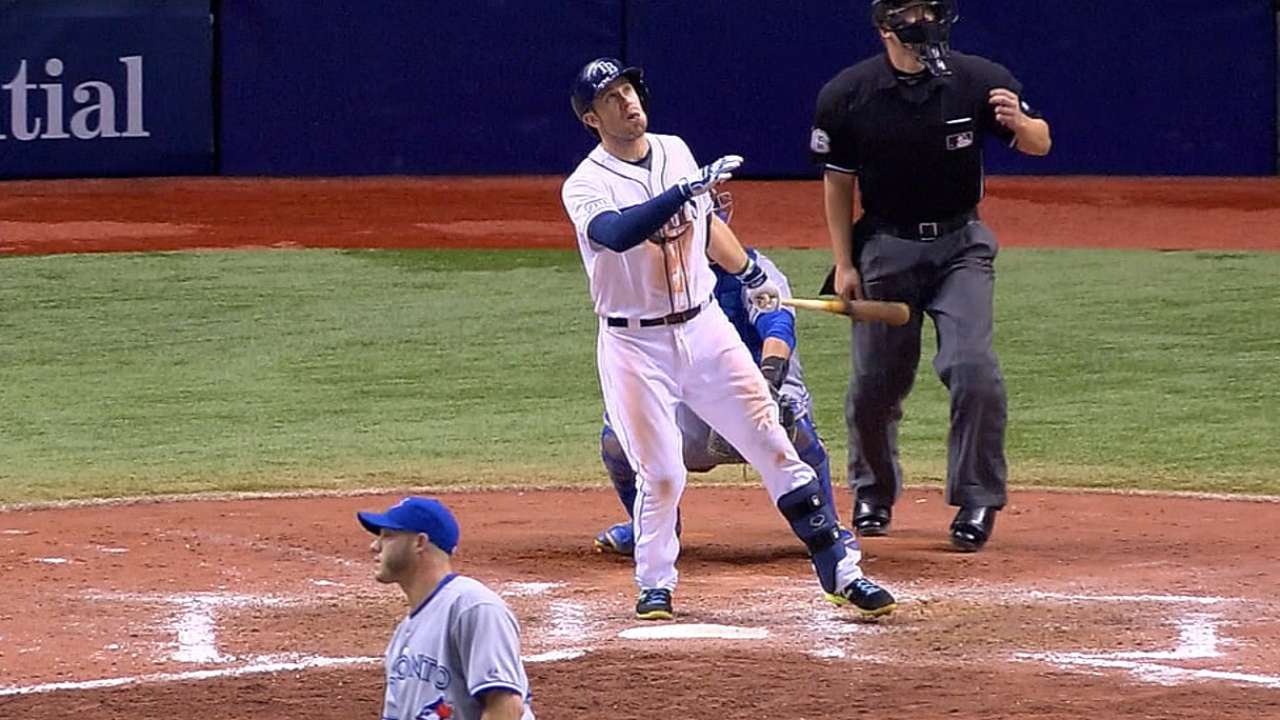 1. Can Evan Longoria rebound from his less-than-Longoria 2014 season?
Longoria has played in 322 of the team's 324 games the past two seasons. Most would have figured that had the Rays best player played in that many games, the offensive production would take care of itself. That wasn't the case in 2014, when he hit .253 with 22 home runs and 91 RBIs. Not bad numbers, just not what Tampa Bay fans are used to seeing from Longoria. If he does return to his numbers from '09 (33 homers, 113 RBIs), the Rays' offense will be greatly improved.
2. Will Tampa Bay be able to find a suitable bullpen rotation until Jake McGee returns?
McGee will begin the season on the disabled list, which means the Rays need to find the right combination to finish games. Brad Boxberger and Jeff Beliveau return and the team has confidence in newcomers Jepsen and Frieri, but the key piece is Grant Balfour. If Balfour can return to his September form from last season -- to resemble his time as the A's closer -- this should be a smooth transition. If Balfour doesn't find it, the Rays could experience a rough ride.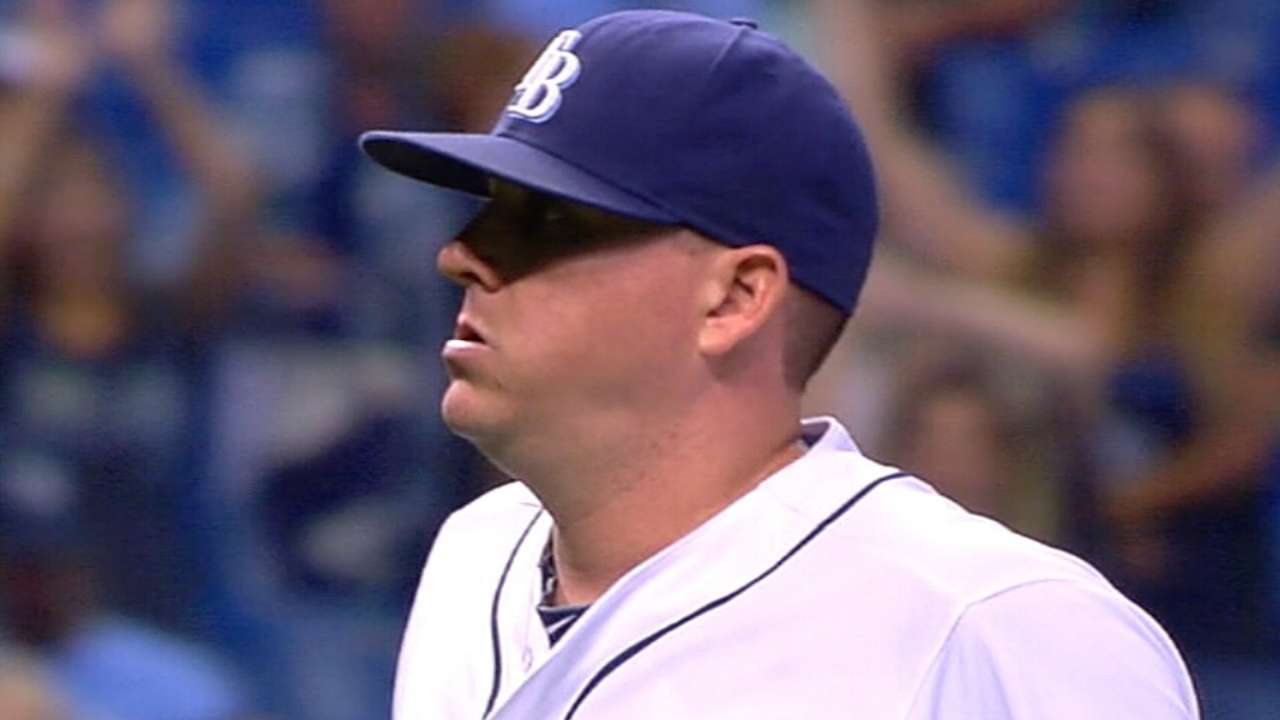 3. Is Cash ready to become a Major League manager?
After nine seasons with Joe Maddon as the team's manager, Tampa Bay embarks on a new era with Cash. Though Cash has never managed at any level, the Rays believe he has the personality and knowledge to get the job done. Having a fresh message from a new voice could be provide a nice kick in the pants for the team.
Bill Chastain is a reporter for MLB.com. This story was not subject to the approval of Major League Baseball or its clubs.