Veteran Birds taking Harvey under their wings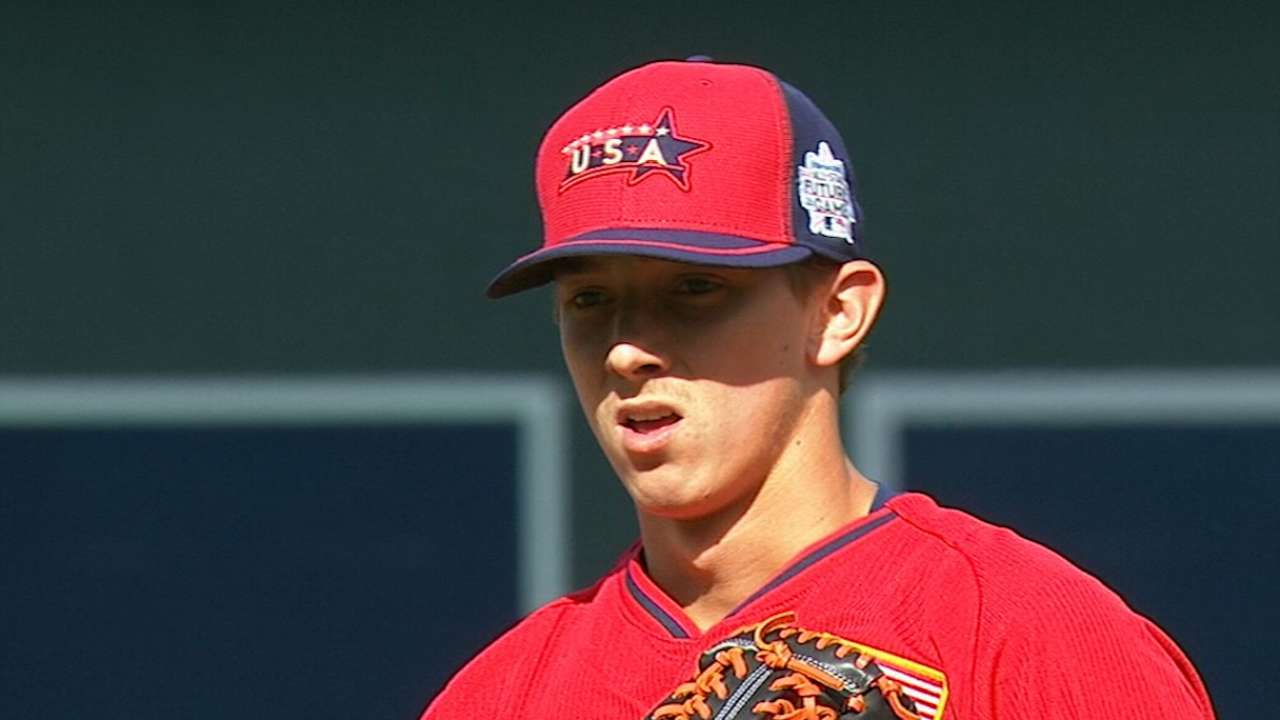 SARASOTA, Fla. -- Orioles manager Buck Showalter does everything for a reason. So, it's highly unlikely it's a coincidence that veteran pitchers Darren O'Day and Tommy Hunter have been in pitching prospect Hunter Harvey's group during Spring Training's early workouts.
"In the PFP [pitchers' fielding practice] groups, having O'Day and Hunter, if they see something I don't do right, they help me," said Harvey, 20, who is the youngest pitcher in camp. "They've helped me a lot with just about everything."
Harvey threw his first bullpen session on Saturday, to quite the large crowd, and drew raves later from Showalter for keeping calm. His secret? Pretending he was at home throwing to his regular offseason catcher, his brother Chris.
While Harvey admitted being in his first big league camp is still "pretty nerve-wracking," he has gotten a warm welcome since arriving. He walked off the field Saturday to handshakes from Chris Tillman and Zach Britton. Bud Norris, another member of the rotation, made it a point on Sunday morning to ask about how things went.
"I look up to just about all of those guys," Harvey said. "So, [seeing them there] was a really good feeling."
Coming off his first full pro season, which was shortened by a right flexor mass strain, Harvey has been fully cleared since mid-December and attended the Orioles' mini-camp in January.
Asked what he's learned from his limited time as a pro, Harvey said it's to control himself.
"In high school it's full-go every pitch. I probably got nine or 10 starts," said Harvey, who posted a 3.18 ERA in 17 starts for Class A Delmarva last season. "In this, I'm getting around 30. So, really, just taking care of myself and making sure I can make it through the full season."
Brittany Ghiroli is the Orioles beat reporter for MLB.com. She has been covering the team since 2010.
This story was not subject to the approval of Major League Baseball or its clubs.