Bourn builds strength, speed with sprint legend Burrell
Center fielder uses training program to regain basestealing form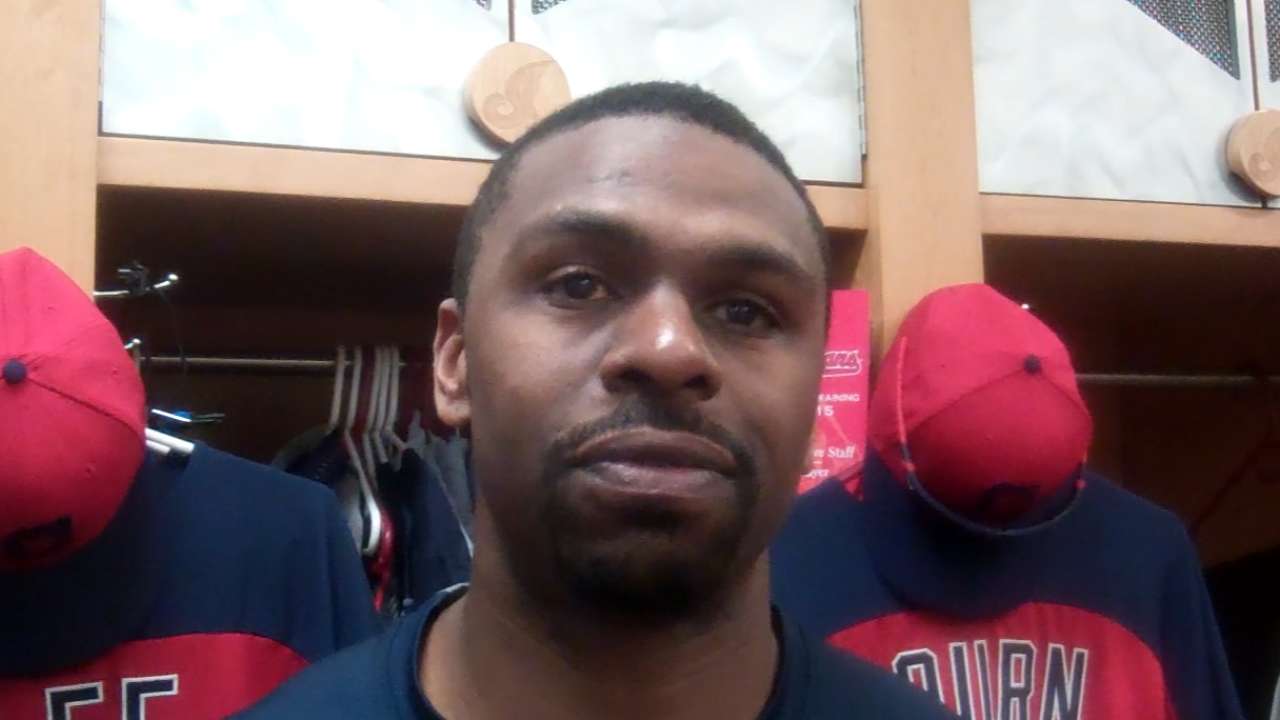 GOODYEAR, Ariz. -- Michael Bourn knows he is not a kid anymore. As the Indians center fielder gets older, he understands that more time must be spent behind the scenes building and maintaining the strength in his legs in order to be the same type of baserunning threat he was a few years ago.
"I didn't have to do anything to get ready for a game," Bourn said of his younger days. "Pretty much, I could just walk over to the ballpark. I could jump out of bed, make a couple sprints and be ready to play. Now, that's not the case. I've got to get my body warmed up. I need to get prepared to play."
Bourn's new mentality made for a unique offseason for the 32-year-old veteran.
For three months this past winter, Bourn teamed with University of Houston track coach Leroy Burrell, a former Olympian and past world-record holder for the 100-meter sprint. Bourn focused on his running form with the goal of reducing stress on his hamstrings, which have been problematic for the center fielder over the past two years with the Tribe.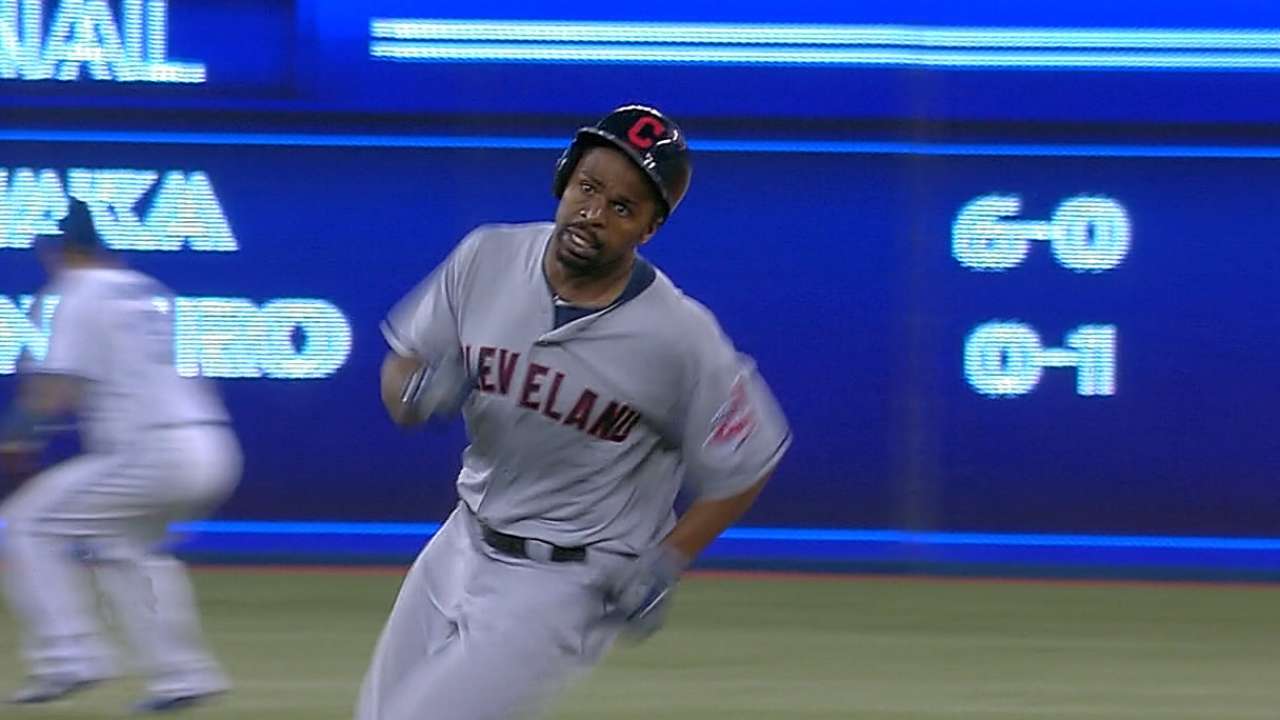 Bourn played baseball at the University of Houston and knew Burrell by reputation, but it was Indians strength and conditioning coach Joe Kessler who got the ball rolling on their offseason partnership. The center fielder was all in with the idea and met with Burrell, a gold medalist in the 1992 Barcelona Olympics, a handful of times each week for a variety of drills.
"I told him, 'I'm on your program. You just help me out,'" Bourn said. "He worked with one [baseball player] before. I remember seeing him. But, I'm kind of his project. The thing is, we were learning off each other. ... He did a good job with it. If you think about it, I was just happy that he was willing to work with me."
Last year, Bourn stole only 10 bases and finished the year hitting .257/.314/.360 with 30 extra-base hits, including 10 triples, in 106 games for the Indians. Bourn, who had two stints on the disabled list last year, has stolen only 33 bases in the past two years after averaging 51 thefts per year across the 2008-12 seasons.
"I never lost my explosiveness. That never was a problem," Bourn said. "I just had to get comfortable coming back off a hamstring injury to have that wherewithal of, 'OK don't worry about that.' I felt like my last couple months last year, I felt much better. I felt like I got it stronger and it was back to where I could start running again. I just built on that going into the offseason."
Jordan Bastian is a reporter for MLB.com. Read his blog, Major League Bastian, and follow him on Twitter @MLBastian. This story was not subject to the approval of Major League Baseball or its clubs.