Coleman making quick impact on White Sox speedsters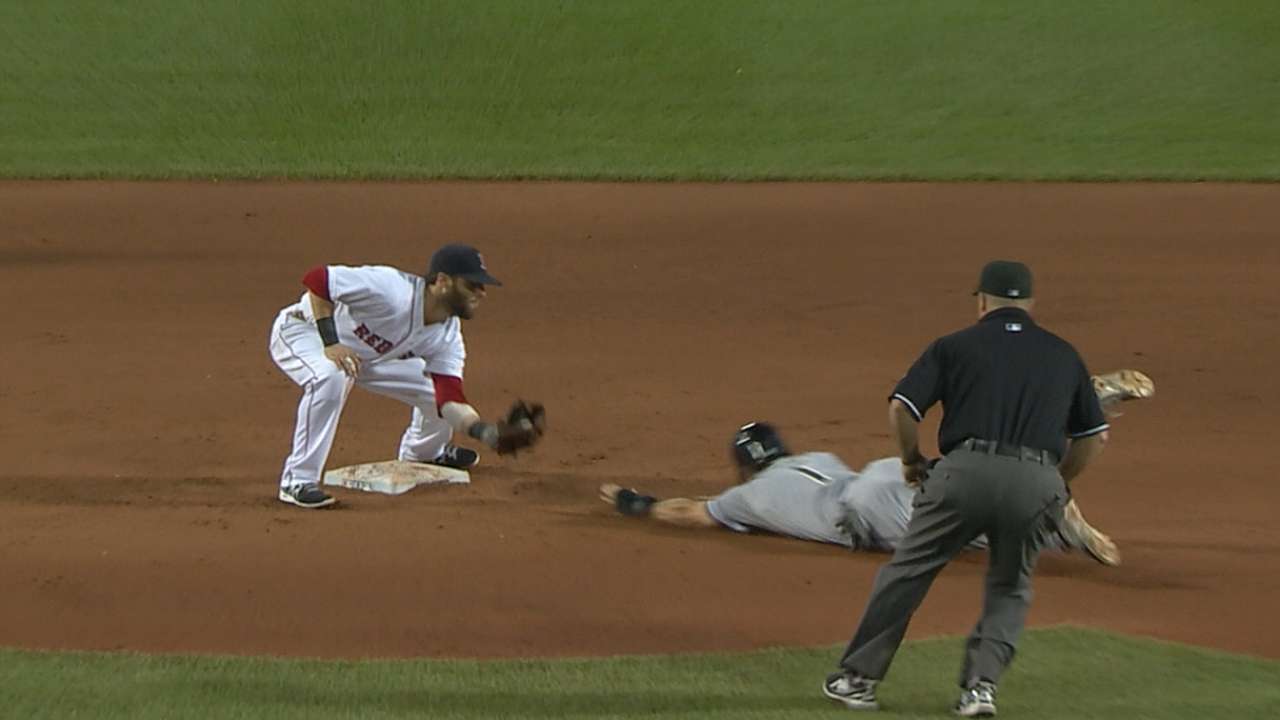 GLENDALE, Ariz. -- White Sox position players don't officially report to camp until Tuesday, but Vince Coleman isn't waiting to begin his baserunning tutorial.
Coleman, hired by the White Sox as a baserunning instructor to work with the Major League and Minor League teams, was showing some moves to Micah Johnson, Carlos Sanchez and Jared Mitchell on one of the back fields at Camelback Ranch on Saturday. All three players possess a strong speed component, which the author of 752 career stolen bases hopes to enhance.
"It's one thing for a guy to have done it who might not be able to explain it, but he's just very good articulating the things he sees and senses when he's out there," said White Sox manager Robin Ventura. "With stealing bases, that information, like listening to him out there explaining things, he's going quite in depth about how to do it, things to look for.
"We're very fortunate to have him out there, especially with the basestealing stuff. I wouldn't know what that is, but there are guys, there is a certain mentality of doing it. Especially with Adam [Eaton] leading off, he has the speed to steal more bases, so you want him to have that mindset that a guy like Vince had."
Ventura had 24 career stolen bases over 16 seasons, just six more than his 18 grand slams. But it's the accomplished Coleman who will work with Eaton atop the order and try to make speed a weapon across the lineup.
"Speed is something you have to take advantage of," Ventura said. "The more the merrier with guys who can steal a base, to do it smart and always make the other team aware you're going to steal a base if they give it to you."
Scott Merkin is a reporter for MLB.com. Read his blog, Merk's Works, and follow him on Twitter @scottmerkin. This story was not subject to the approval of Major League Baseball or its clubs.