McCann better prepared for second season in AL
Veteran catcher had season-long 'learning experience' in 2014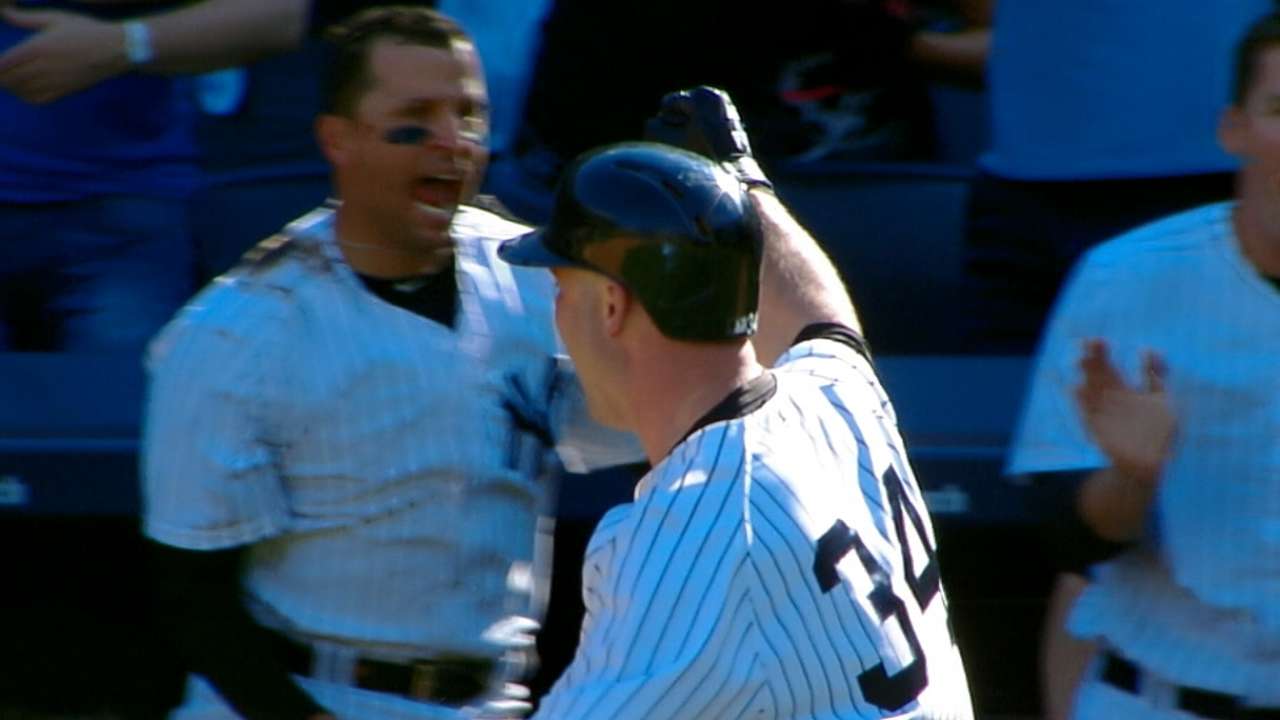 TAMPA, Fla. -- There should be fewer handshakes asked of Brian McCann this spring, a task that sometimes felt like it could have doubled as a full-time job. It was part of what the veteran catcher calls a season-long "learning experience," which he hopes will serve him well in 2015.
"I learned a lot about myself," McCann said on Saturday. "Early in the year, it wasn't going the way I planned it, but I settled in near the end and figured out some mechanical things that I was doing wrong."
As he begins his second year with the Yankees, McCann is one of the stars being counting on for a bounce-back campaign. He explained that an offline bat path hurt his numbers, but he made tweaks late -- hitting eight September homers -- and he expects to be able to carry that into the regular season.
"Certain balls that I always got to, I was fouling them off," McCann said. "I was getting 2-0 fastballs and fouling them off over the third-base dugout. That's something that I've never really done. It took me longer than I thought to correct it, I guess, and now that I've got it corrected, the ball is coming off great."
McCann, who turned 31 this week, batted .232 with 23 home runs and 75 RBIs, seeing his average dip in part because of aggressive defensive shifting in the American League East. Still, manager Joe Girardi said that he thought McCann's year was decent.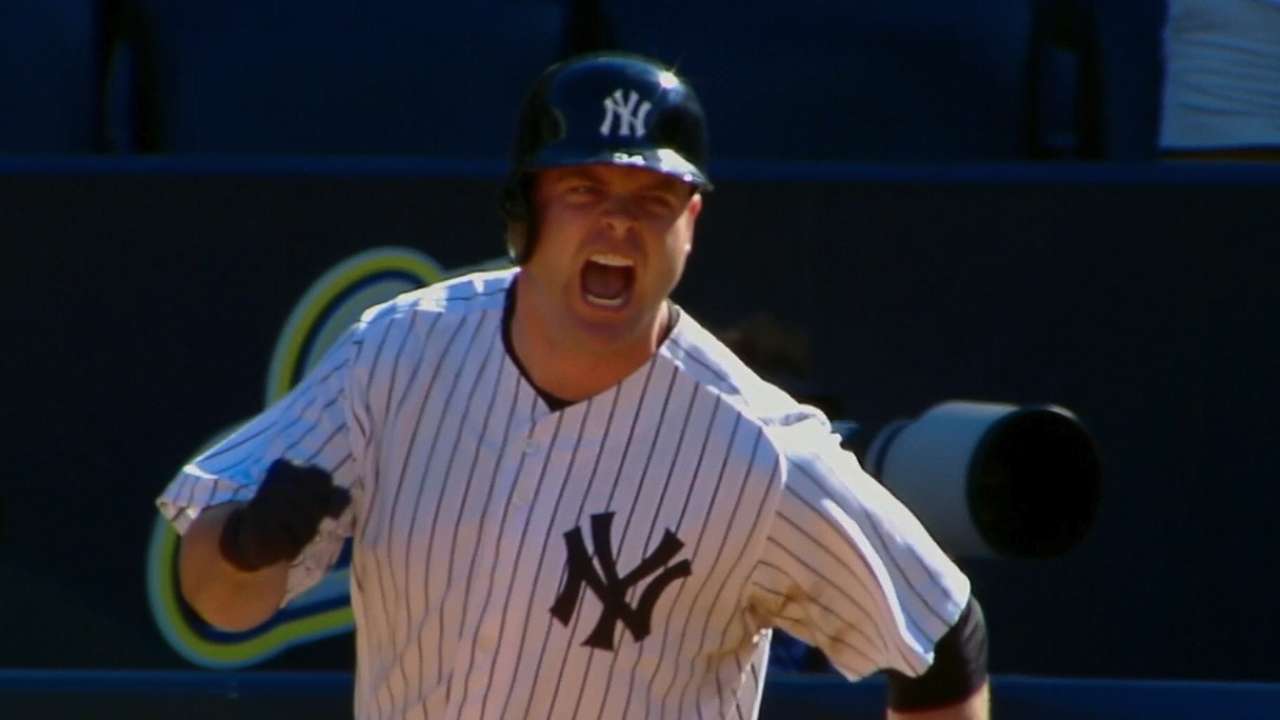 "People want to look at his average and say that he didn't have the year we were expecting," manager Joe Girardi said. "I thought he had a really good year. You think about what he went through, having to learn basically 12 new pitchers, then having to learn a whole new rotation. When you look at the end numbers, he was still pretty darn productive."
McCann worked on hitting the ball to the opposite field during his batting practice drills Saturday, but he isn't about to abandon the idea of pulling the ball -- especially given Yankee Stadium's friendly dimensions for a left-handed hitter.
"The shift is always going to be there," McCann said. "If I hit two or three singles in a row to left field, they're going to continue to play the shift, because that's where my power is. That's just the way it is, and whether that takes a couple of points off my batting average, if I take the approach I have day in and day out for 500 at-bats, at the end of the year things will be there."
Though McCann evaluates his offensive production as disappointing, there is one large positive to take from 2014. McCann said that he believes that was his best defensive season, and he credits the influence of catching instructor Gary Tuck.
"That's the best I've ever caught for a full season," McCann said. "Gary Tuck, this guy is top of the game. He's No. 1 in teaching catching. He opened my eyes up to ... another world, and I was able to translate that on the field."
Girardi said that he expects McCann's numbers to improve in 2015, simply because he should have less studying to do.
"He has a better idea of what to expect, a much better idea of what the league is all about and who the players are on each one of the teams -- how they're going to face him," Girardi said. "It should be an easier adjustment."
Bryan Hoch is a reporter for MLB.com. Follow him on Twitter @bryanhoch and read his MLBlog, Bombers Beat. This story was not subject to the approval of Major League Baseball or its clubs.