Rondon ready to do whatever Maddon needs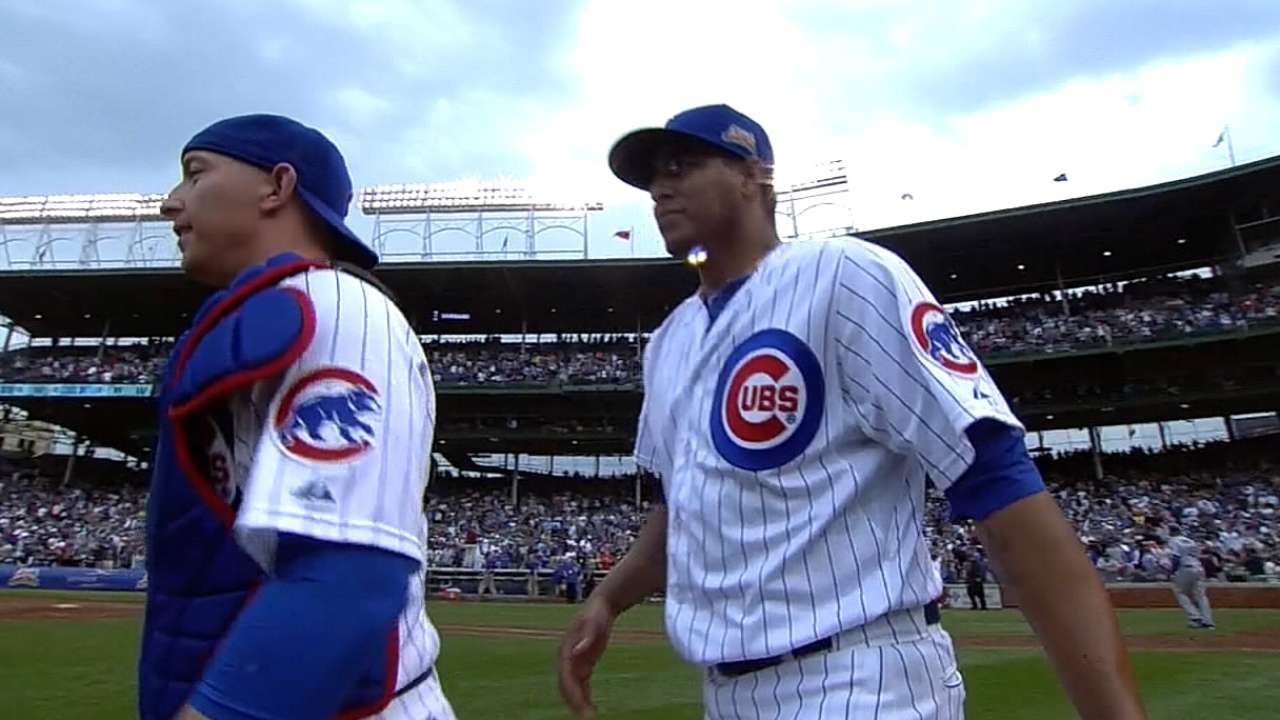 MESA, Ariz. -- Manager Joe Maddon didn't mention the closer's job to Hector Rondon during their one-on-one pre-spring meeting. Maddon didn't think he had to.
"Mr. Rondon looks like he's going to be pretty darn good here," Maddon said Saturday.
Rondon took over the Cubs' closer duties last season, converting 29 of 33 save opportunities, and liked the job but said he'll do whatever Maddon asks, and that could be to pitch in the seventh or eighth, depending on the situation.
"Every reliever wants to close games," Rondon said. "For me, it's no big deal. Give me a chance to pitch whenever -- second inning, third inning, last inning. The only thing that matters is put me in the game."
The only possible change to Rondon's role could be because of the addition of Jason Motte, who saved 42 games in 2012 for the Cardinals but missed 2013 after needing Tommy John surgery on his right elbow. But Maddon sees Motte as what he calls a "force multiplier," which is someone who makes the group around them better.
"He's a perfect guy to fit in a variety of spots," Maddon said.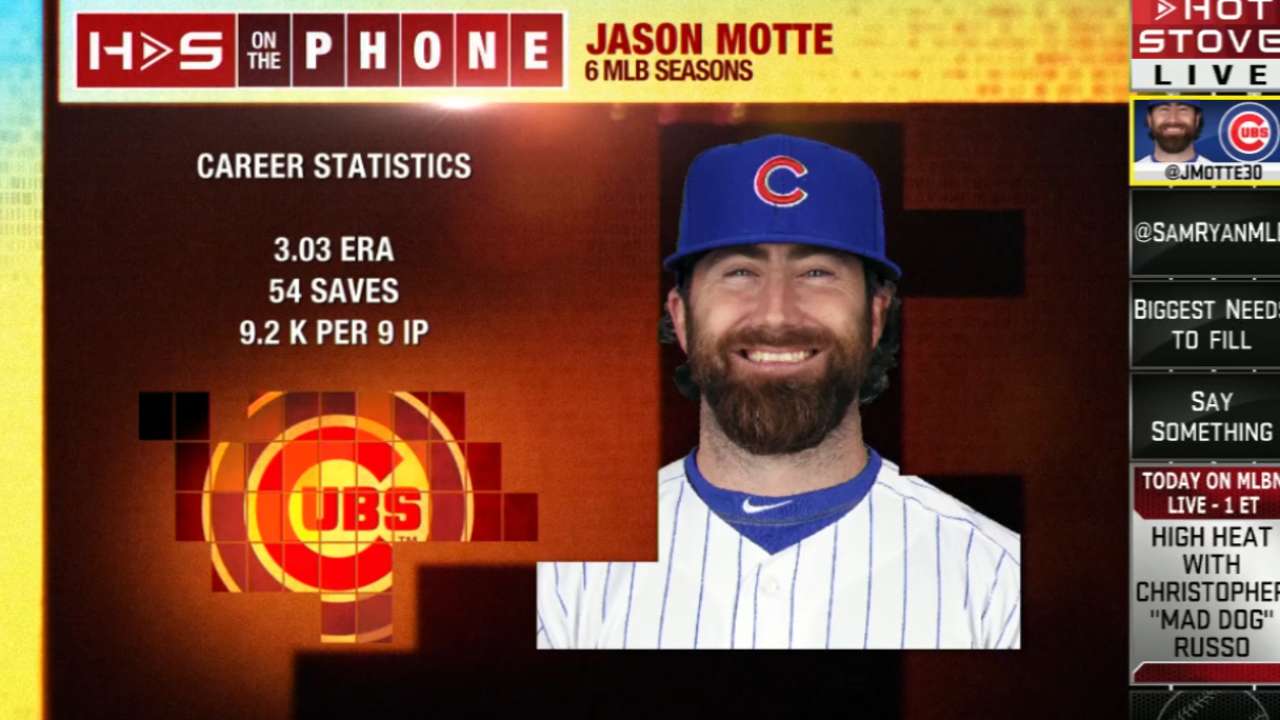 The Cubs' bullpen is still a work in progress. Maddon is looking for pitchers who can handle both right- and left-handed hitters. He'd like a reverse-split guy, like a right-hander who is stronger against lefties. There isn't a clear-cut lefty for the mix. Having that one closer, though, will make things much easier.
"It's always nice to have one guy, but you have to have the one guy who's able to do it," Maddon said. "When you have one guy who permits you to think differently during the course of the game, then you have to manage eight innings worth of pitching, because you know the ninth inning is taken care of."
Carrie Muskat is a reporter for MLB.com. She writes a blog, Muskat Ramblings, and you can follow her on Twitter @CarrieMuskat. This story was not subject to the approval of Major League Baseball or its clubs.