Angels start camp searching for a cleanup hitter
Scioscia not sure who will bat fourth, cautiously optimistic about Richards' rehab so far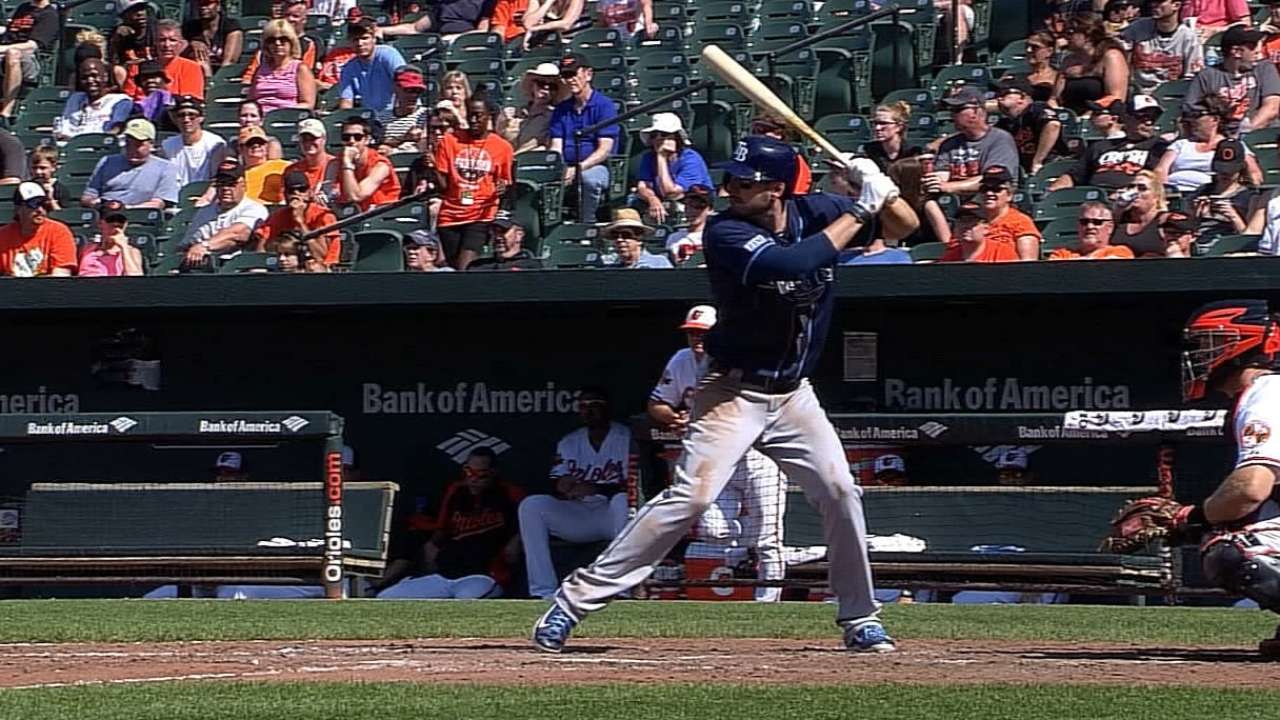 TEMPE, Ariz. -- And the Angels' new cleanup hitter is … TBD.
There's no telling when Josh Hamilton will fully recover from right shoulder surgery, and the man who replaced him in the cleanup spot down the stretch last year, Howie Kendrick, is now with the Dodgers.
Left-handed-hitting outfielder Matt Joyce could be the No. 4 hitter at the start of the season, but it can also be David Freese, or C.J. Cron, or Erick Aybar, or perhaps even Albert Pujols, if Mike Trout settles into the No. 3 spot.
Angels manager Mike Scioscia indicated Thursday that he's leaning towards keeping Trout in the No. 2 spot and said Saturday that he'll likely leave Kole Calhoun as his leadoff hitter. But everything is up in the air at this point.
"There are a lot of different things to look at," Scioscia said. "Certainly the first six spots, there's some things that are going to be cause-and-effect of what we're going to look at. So I don't know if there's one candidate right now."
Some additional notes from the Angels' second workout …
• Scioscia is optimistic, but cautious, about Garrett Richards' rehab. "Garrett's thrown a few bullpens, but he's a ways away. I don't mean time-wise, but there's a lot of hurdles that he's going to have to pass. It might happen in a month, it might happen in six weeks. Nobody really knows."
• Position players (not including catchers) don't have to report for their physicals until Tuesday, but Joyce, Freese, Calhoun, Cron, Josh Rutledge, Johnny Giavotella, Collin Cowgill and Marc Krauss are among those who have already shown up.
• Huston Street, acting as his own agent, said he has agreed to terms on an extension with the Angels. "Eight years, $200 million, but paid out over 2,000 years," the veteran closer joked. That's $100,000 a year. Maybe he should hire an agent.
• Scioscia was told he finished 28th in NBC Sports' ranking of manager handsomeness and laughed it off. "Is that going to help us score a single run this year?"
Alden Gonzalez is the Angels beat writer for MLB.com, where he's been since 2008.
This story was not subject to the approval of Major League Baseball or its clubs.