Alcorn St. coach happy to give back at UYA clinic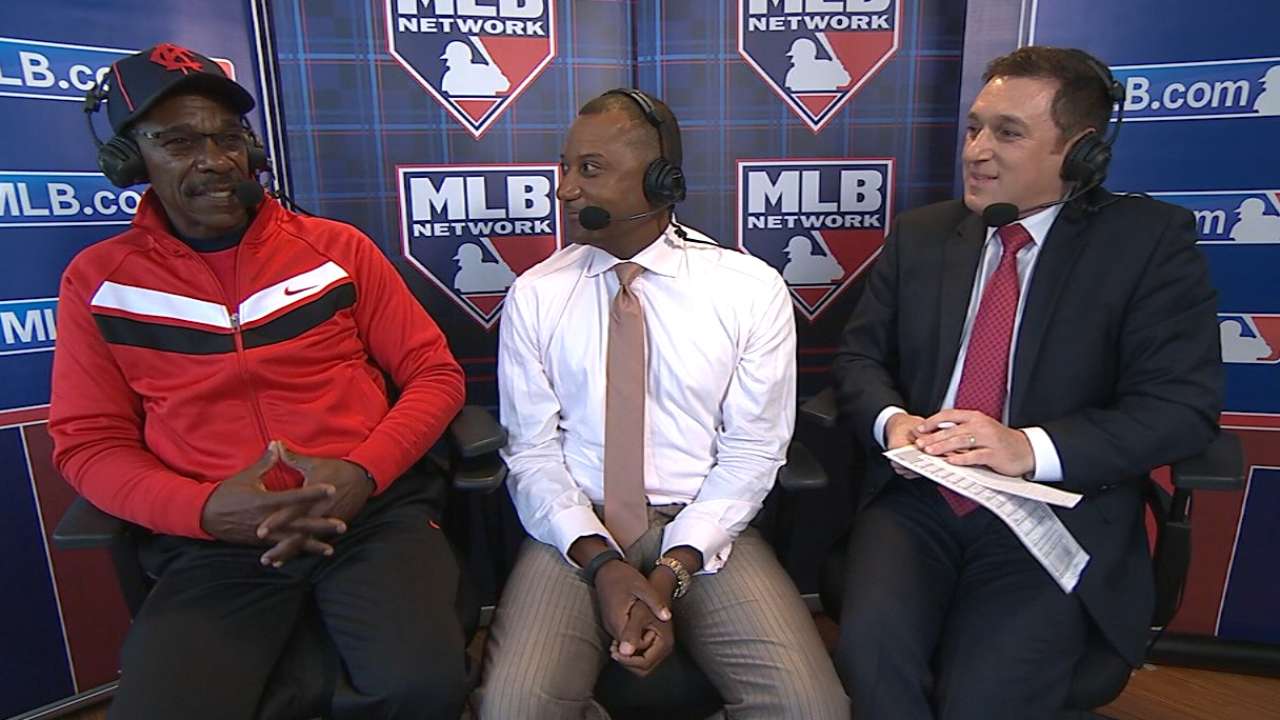 NEW ORLEANS -- Barret Rey never dreamed of being in this position.
Rey, a New Orleans native and a former four-year letterman at Southern University, got to visit some old haunts as the baseball coach of Alcorn State this weekend. Rey's team was playing in the Urban Invitational, and it took part in an instructional clinic at Wesley Barrow Stadium on Saturday.
So why was that so notable for Rey? The coach went to local high school St. Augustine and knew Wesley Barrow Stadium before its recent makeover that rescued it from post-Hurricane Katrina malaise. Now, as a state-of-the-art youth facility, it has a chance to truly impact the community.
"Anytime I can go home and give back, I want to," Rey said. "Wesley Barrow Stadium is precious to me. I played there as a kid and I played there in high school and college. Now I can come back and see the leaps and bounds it's made. It's really special to me and it really touches the heart."
• Urban Invitational Tournament
Few people, if any, have a better handle on baseball in New Orleans than Rey does. After starring at St. Augustine, he played under legendary coach Roger Cador at Southern and experienced another level of success. Rey was a two-time all-conference pitcher for Southern and won two conference championships as a player, and he returned for a multi-season stint as an assistant coach.
But that was only the beginning for Rey. He took over a floundering Grambling State team that had gone 6-36 and missed the conference tournament for seven straight seasons before he arrived. Rey brought Grambling back to the SWAC tourney two times and even made it to the semifinals in 2009.
Now, as the coach at Alcorn State, Rey has really hit his stride. He led his school to its first conference title and was named SWAC Coach of the Year in 2011. Now, he has his team in the Urban Invitational, which brings national exposure and a chance to return home to New Orleans.
Rey's players and coaches served as instructors Saturday, coaching right alongside the players and coaches from the other schools in the tourney. And they worked with former Texas Rangers manager Ron Washington as well as Eddie Davis and Dale Brock, the two main coaches at the Urban Youth Academy, in bringing top-level baseball instruction to the inner-city children of New Orleans.
"We've been dreaming about being a part of it at Alcorn State for the last three or four years, and today really showed how awesome it is," Rey said. "We got to put on a clinic where I grew up, and we got to work with Ron Washington, Eddie Davis and Dale Brock. Those are guys I grew up watching."
For an hour, they ran the kids through their paces, teaching the finer points of hitting and throwing, pitching and catching. Some of the kids were as young as 8 or as old as 15 and everywhere in between, and they could look at Rey's roster for an object lesson in success.
One of Rey's players, freshman infielder Carlos Kelly, was a student at the New Orleans Urban Youth Academy just last season. Kelly took all the tutelage the Academy could give him and applied it to his life, smoothing out his academics and learning just how far he could take baseball in the future.
And while all the kids at Saturday's clinic might not be able to match Kelly's athleticism, they could learn from the way he attacked the game. Kelly said that the academy kept him busy and kept him off the streets, and he said Davis and Brock helped him learn to focus his life.
"They gave me a lot of exposure and they made a lot of phone calls for me," said Kelly. "They helped me a lot. If it wasn't for them -- and for my parents and high school coaches -- I wouldn't be here."
One of the youngsters at Saturday's clinic -- fifth-grader Javae Gilmore of Hammond, La. -- said he woke up excited to go to the academy. His day included the clinic, a talk from educational consultant Sharon Robinson and a pair of Urban Invitational games at the University of New Orleans.
"They taught us where to put our feet when we throw," he said. "And to make a T when we throw."
For an hour, Rey and his fellow coaches forgot about their own tournament and set about the work of coaching the next generation. It wasn't hard, said Rey, to imagine how the facility might have changed his own life a decade or two ago, and it's not hard to see where New Orleans is going.
Alcorn State is located in Lorman, Miss., more than 200 miles from New Orleans. But with the advent of the Urban Youth Academy and the influx of urban kids playing the game, it's becoming a fertile recruiting ground for the nation's baseball coaches. Rey said he always loved coming home to New Orleans, but now, he knows that he might be able to return to Alcorn State with an infielder or two.
"You're starting to see it now, with high schools like Edna Karr and my high school, St. Augustine, that are coming around with it," he said. "I've always recruited New Orleans, but the academy is something that can make New Orleans more attractive to coaches. It's definitely something positive."
Spencer Fordin is a reporter for MLB.com This story was not subject to the approval of Major League Baseball or its clubs.