Attention to detail could put Hernandez in bigs
Catcher's defensive skills believed to be Major League-ready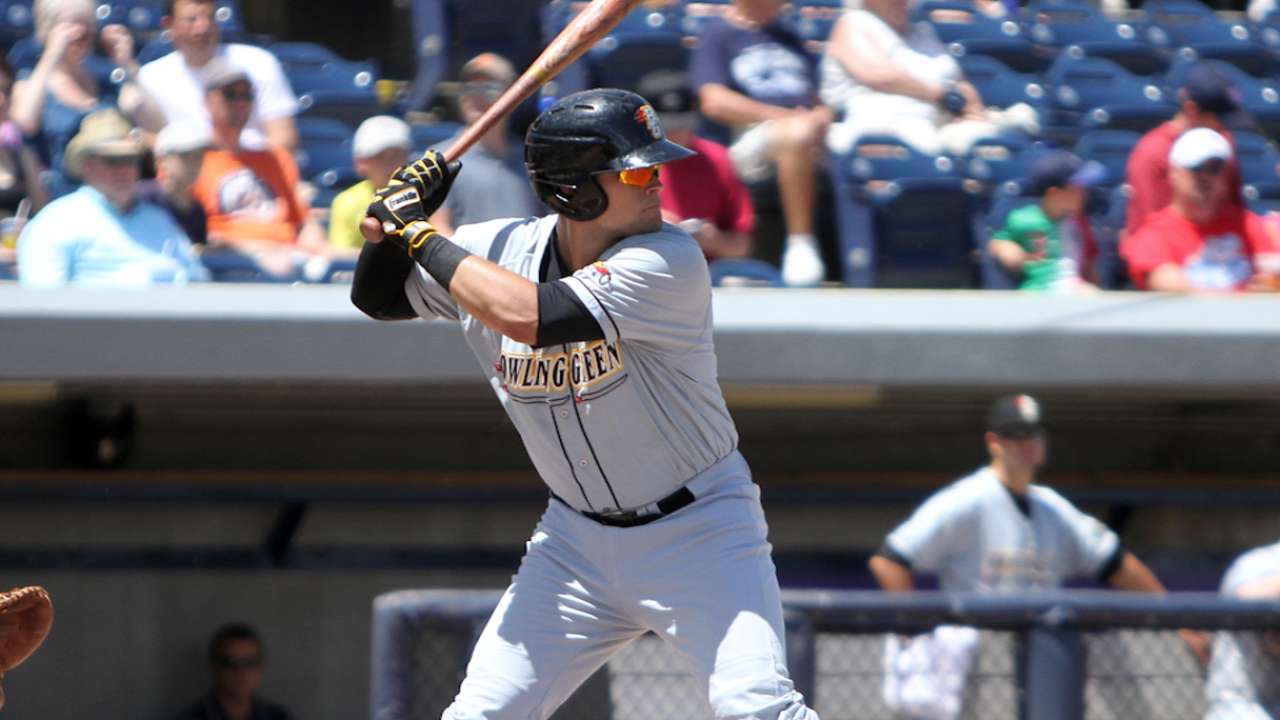 SCOTTSDALE, Ariz. -- Following Saturday's practice, D-backs catcher Oscar Hernandez sat in front of his locker and began writing on a small yellow pad.
Hernandez had just finished catching some bullpen sessions, and while it was still fresh in his mind, he wanted to make sure he noted what pitches a particular pitcher threw and what that pitcher was working on.
"It's important to me, especially not knowing these guys that I keep track of it," Hernandez said.
The D-backs selected Hernandez from the Rays organization with the No. 1 overall pick in the Rule 5 Draft last December, and he must stay in the big leagues all season or be offered back to Tampa Bay. He was chosen because despite the fact that he played in the Class A Midwest League last year, the D-backs feel he is ready defensively for the Major Leagues.
"I think on the defensive side, he's definitely ahead of the game," D-backs manager Chip Hale said.
It's attention to detail, like the notes he keeps, that helps Hernandez to stand out defensively.
Hernandez hit .249 last year, but Hale said Hernandez has good strength and could develop at the plate.
"There are some things to work out," Hale said. "We're up for the challenge and I think he is, too."
Hernandez will be given every opportunity to win a spot on the roster. The D-backs have eight catchers in camp and the competition for the two openings is "wide open."
Steve Gilbert is a reporter for MLB.com. Read his blog, Inside the D-backs, and follow him on Twitter @SteveGilbertMLB. This story was not subject to the approval of Major League Baseball or its clubs.