Rodon looks inward for motivation
Left-handed prospect eyeing better command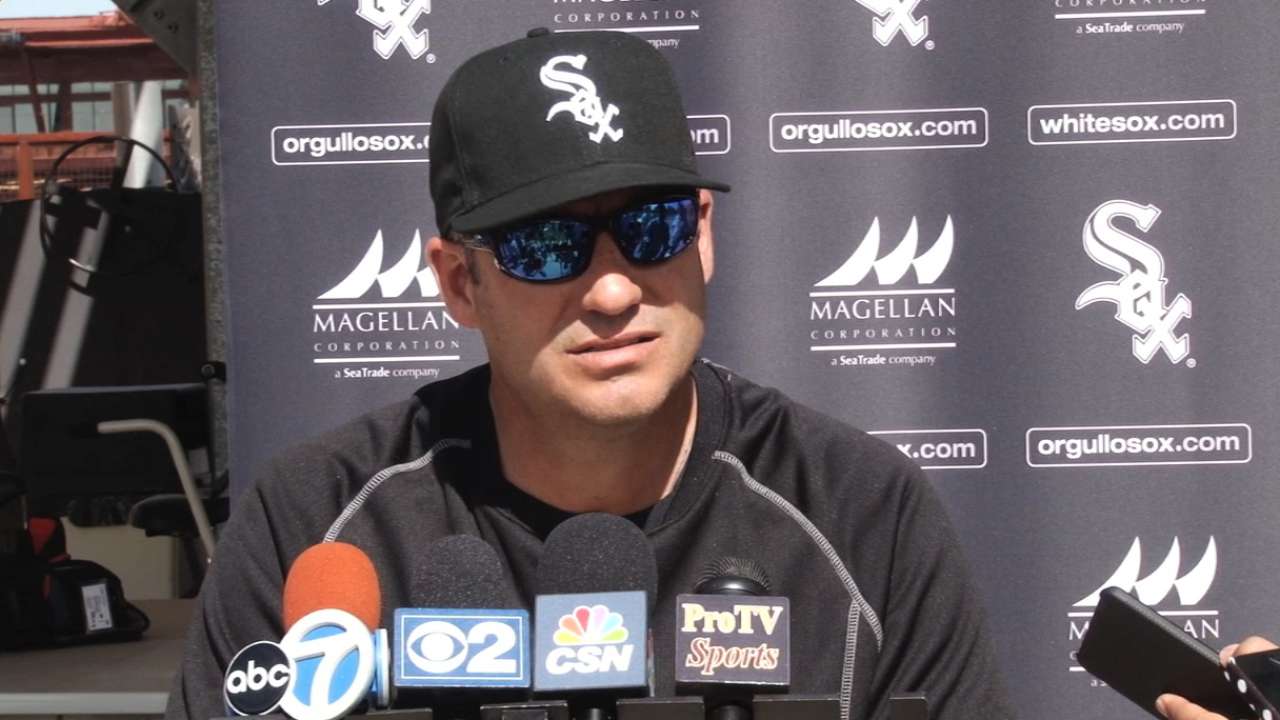 GLENDALE, Ariz. -- Check out any Top 100 Prospects list from the past offseason, and Carlos Rodon is prominently featured in or just outside the Top 20. For the record, Rodon sits at No. 14 according to MLB.com.
Rodon has just 24 2/3 innings of professional experience at the Minor League level and is taking part in his first big league Spring Training, having thrown his first official bullpen session Friday at Camelback Ranch. Talk continues as to whether the 22-year-old southpaw can break camp as part of the White Sox bullpen after being selected as the No. 3 pick in the 2014 First-Year Player Draft.
But those expectations don't seem to influence the confident but low-key Rodon. The primary person that he needs to impress is the one that he sees in the mirror.
"The way I look at is you have to have your own expectations and live up to those because everyone else's really don't matter," Rodon said. "What we want to do here is win, so the way to do that is I need to develop and get better with my pitches. I'm only worried about my own expectations."
"You don't want him to overdo it," said White Sox manager Robin Ventura. "You kind of slow him down. But talent, you see it coming out of his hand, you see it's there. You let him pitch and help him not try to do too much."
In his first media session, Rodon seemed a bit amused and a little nervous surrounded by television cameras and reporters. He has faced large groups of media before pitching at North Carolina St. and in the College World Series, but everything is different at the Major League level.
One key for Rodon is not treating this situation too differently and maintaining focus on his Spring Training goals, even while he's playing with guys he once watched on television, such as Jeff Samardzija, Chris Sale and Geovany Soto.
"Just get better with that changeup and fastball command," said Rodon of his straightforward goals.
"I was 22, I think, in my first big league camp and it can be overwhelming at times," said White Sox reliever Zach Duke. "The thing for him is just going to be to stick to his program and do what he does because, obviously, the talent is there. He just has to trust the routines and trust the work that he does."
Scott Merkin is a reporter for MLB.com. Read his blog, Merk's Works, and follow him on Twitter @scottmerkin. This story was not subject to the approval of Major League Baseball or its clubs.