MLB.com Columnist
Mike Bauman
Kang has talent, but time will dictate his place with Bucs
Despite impressive numbers in Korea, it is still early for Pirates to evaluate newcomer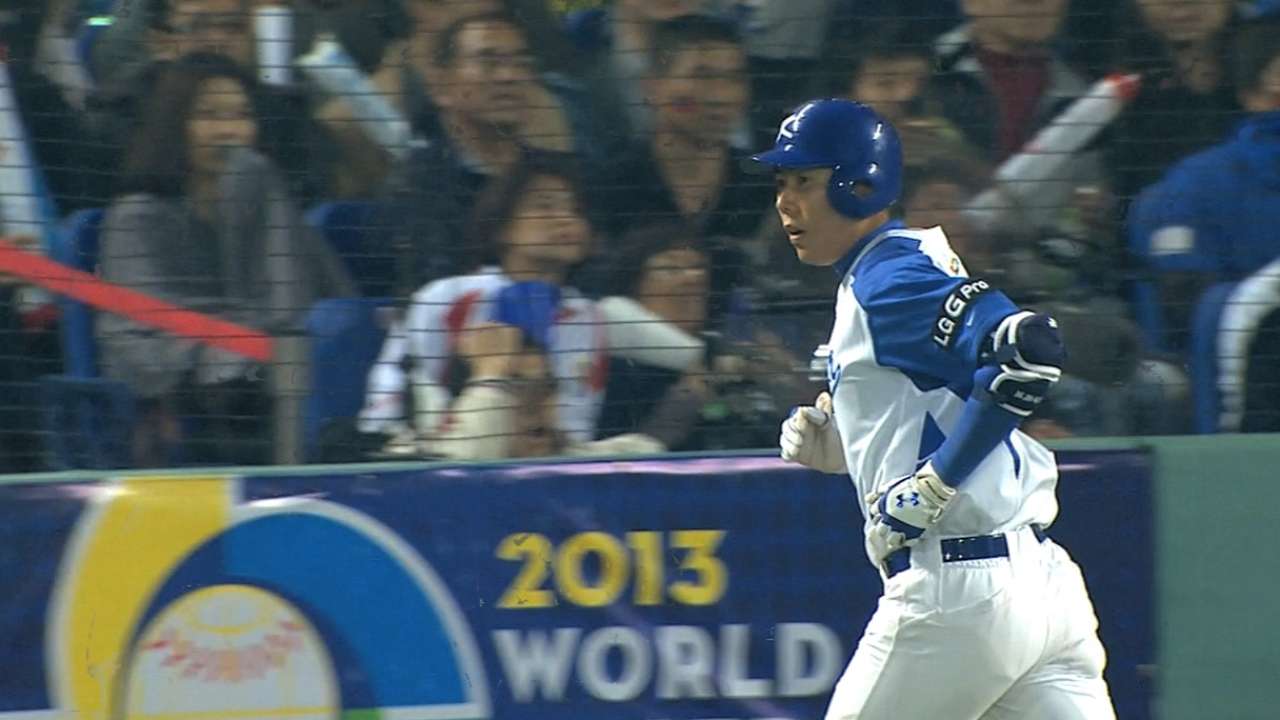 BRADENTON, Fla. -- Jung Ho Kang could make a major impact with the Pittsburgh Pirates. But for the moment, let's look at the individual and wait at least until the exhibition games begin before the legend is created.
Kang, playing in the Korean Baseball Organization, had a 2014 season that was phenomenal. He hit .356/.459/.739, belting 40 home runs and driving in 117 runs in 117 games. The KBO isn't the NL Central, but still, North American scouts were duly impressed.
The Pirates won the posting bid on Kang, who is now 27. The Pirates were on very solid ground before Kang's arrival. They have qualified for the postseason the last two seasons. They have a strong developmental system and a determined, positive approach to their work.
For the moment, Kang, who has played primarily at shortstop, appears to be in line for a super-utility role at short, second and third. Then again, he could turn into something much more.
Kang took questions from a group of reporters Saturday. He exhibited wit and unselfishness. He had a fine day with the media.
What does he like to do in his spare time? "I like to hang out with my friends, my girlfriends, but I don't have a girlfriend here," Kang said through an interpreter. "So I'm looking for a new hobby."
That was well done, in any language. Kang is the first position player to come from Korea to the big leagues. A story emerged that his father, many years ago, told him that he would play in the Major Leagues.
"I'm not sure if my father was serious or not," Kang said with a smile.
The Pirates plan to go slowly with Kang. They can afford that approach, with established starters at the three positions he has played.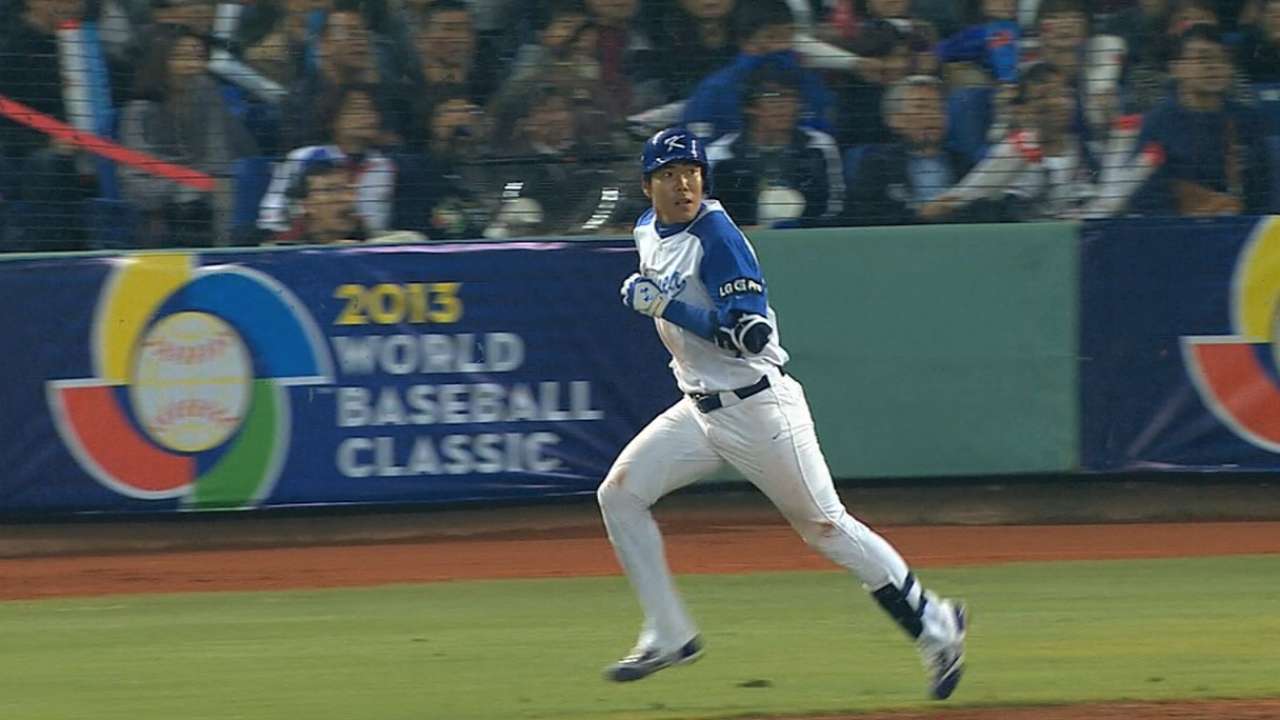 "We're excited about what he can become and we're going to work very hard to help him become a quality Major League player," said Pirates general manager Neal Huntington.
"Right now his role is to bounce around, provide some protection for us, provide some quality at-bats in a role. Short and third, we'll play him there in Spring Training, second we'll bounce him over there as he shows his comfort level. He's played a little bit there, much more short, some third. And as we get to that point where we can use him to interchange that lineup, to rest our starters and if we have an injury, he can be ready to go. But between Sean Rodriguez and Jung Ho, we have in our minds two Major League-quality infielders to give us protection in case of injury or in case we need guys to play.
"Our scouts are very excited about what he does. We understand he's probably not going to put up the same numbers here, it's a different level of competition. But he has skills that we believe will translate into a good Major League player."
As far as his own preference for where he plays, Kang provided the correct answer, saying: "I've played shortstop for a long time, so I'm comfortable [there]. But I'm willing to play anywhere the team asks me to.
"It's not my choice. Whatever the team decides, I'll prepare for it and be ready."
Asked if he could evaluate Kang, Pirates manager Clint Hurdle basically said not yet. But everything else he said about Kang had praise attached to it.
"No, I can't evaluate him right now," Hurdle said. "We like what we've seen. We like everything we've seen. We like the ability to drive the ball. We like the ability to create some lift for the ball to carry. We believe he'll be a run-scorer, a run-producer. We believe he'll be able to hit the ball around the park, not in any one quadrant. We've seen him hit soft stuff. We've seen him hit hard stuff. We like everything we've seen and we look forward to getting him out there in the games and see where he can take it."
For the moment, Kang is enjoying the onset of his career as a professional in North American baseball. It's a different culture. It's a different nation. It's a different hemisphere. But it is still baseball.
"Everything's fine," Kang said on Saturday. "It takes a lot of time, but I'm having a lot of fun. The only obstacle is the language barrier. But the other teammates treat me good. They use the easy words."
If things go the way the Pirates hope, an early English lesson for Kang could include the term "slugging percentage."
Mike Bauman is a national columnist for MLB.com. This story was not subject to the approval of Major League Baseball or its clubs.