MLB.com Columnist
Barry M. Bloom
One game could be difference for Mariners
After just missing the postseason last year, Seattle has high expectations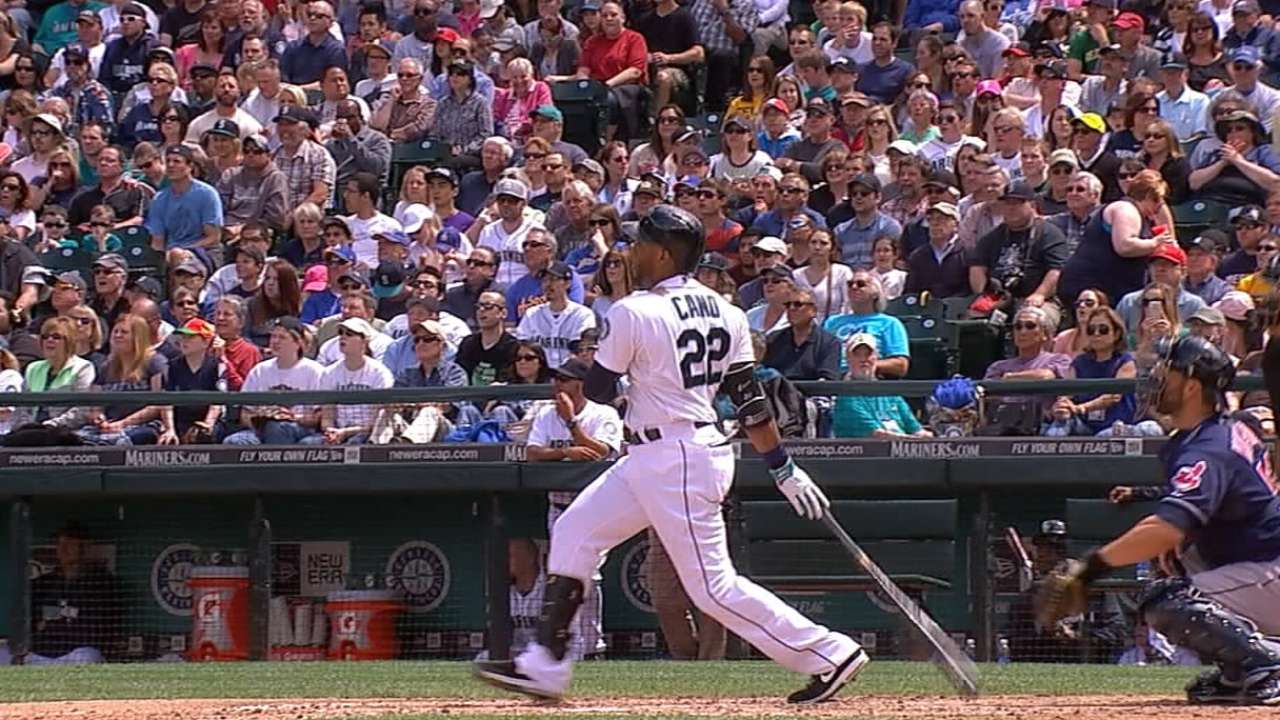 PEORIA, Ariz. -- Mariners pitchers and catchers opened Spring Training on Saturday at the Peoria Sports Complex way ahead of where they were a year ago. Last spring, new manager Lloyd McClendon was just settling in. Robinson Cano had just signed as a free agent. Pitchers Hisashi Iwakuma and Taijuan Walker were injured, leaving gaping holes in the starting rotation.
This spring, everyone is healthy, and expectations for the coming season are high. After the Mariners settled in last season, a club that lost 91 times in 2013 wound up missing the playoffs by a single game.
"Well, the World Series champions won 88 games," said McClendon about the Giants, who defeated the Royals in a World Series that came down to the final pitch of Game 7. "We won 87."
The A's also won 88 games, and they faced the 89-win Royals in an American League Wild Card Game at Kansas City that swung wildly back and forth until the Royals won in the bottom of the 12th inning.
That left many of the Mariners wondering what might have been. Had Seattle won and Oakland lost on the final day of the season, the Mariners would have wound up tied with the A's. Both teams won, ending the Mariners' season. Thus, the Seahawks weren't the only local team to break the collective hearts of Seattle sports fans in the past six months.
The question right now for the Mariners is how to make up that one game? Qualify for the Wild Card Game and evidently good things can happen.
"That's always been my philosophy: get in," McClendon said. "Hopefully then you get on a run. I know a lot of people think differently. You don't sell out for that one game. But just ask the Giants, ask Kansas City. They were happy to have that one-game playoff and they both ended up in the World Series."
Certainly there was a lot of soul searching in Seattle, which indeed there should have been. Asked to pick out one game that might have made a difference, McClendon demurred.
Soul searching? "Sure, that's only natural," he said. "There are 15 or 20 games that could have gone differently for us. In a lot of ways you feel responsible for them. But you live and you learn. You move on and hopefully your past prepares you for your future. Hopefully that will be the case here for us. It is what it is. We have to just man up to it and get better."
The Mariners pulled within a game of the struggling A's on Sept. 19, but then lost five in a row. If there was one game during that stretch to point at, it was probably a 10-2 loss to the Blue Jays on Sept. 23 at Rogers Centre in which R.A. Dickey bested staff ace Felix Hernandez. King Felix didn't make it out of the fifth inning in that start, allowing eight runs (four earned) on six hits. Considering the timing, it was the worst outing of the season for the right-hander, who finished 15-6 with a 2.14 ERA.
Those things happen in baseball, and no individual player can put undue pressure on himself. It takes a team effort.
"There was nothing more that I could do. It was a good year for us, but we wound up disappointed," Hernandez said on Saturday. "You've got to just turn the page. Yeah, this year now we look pretty good on paper. We just have to go out there now and play."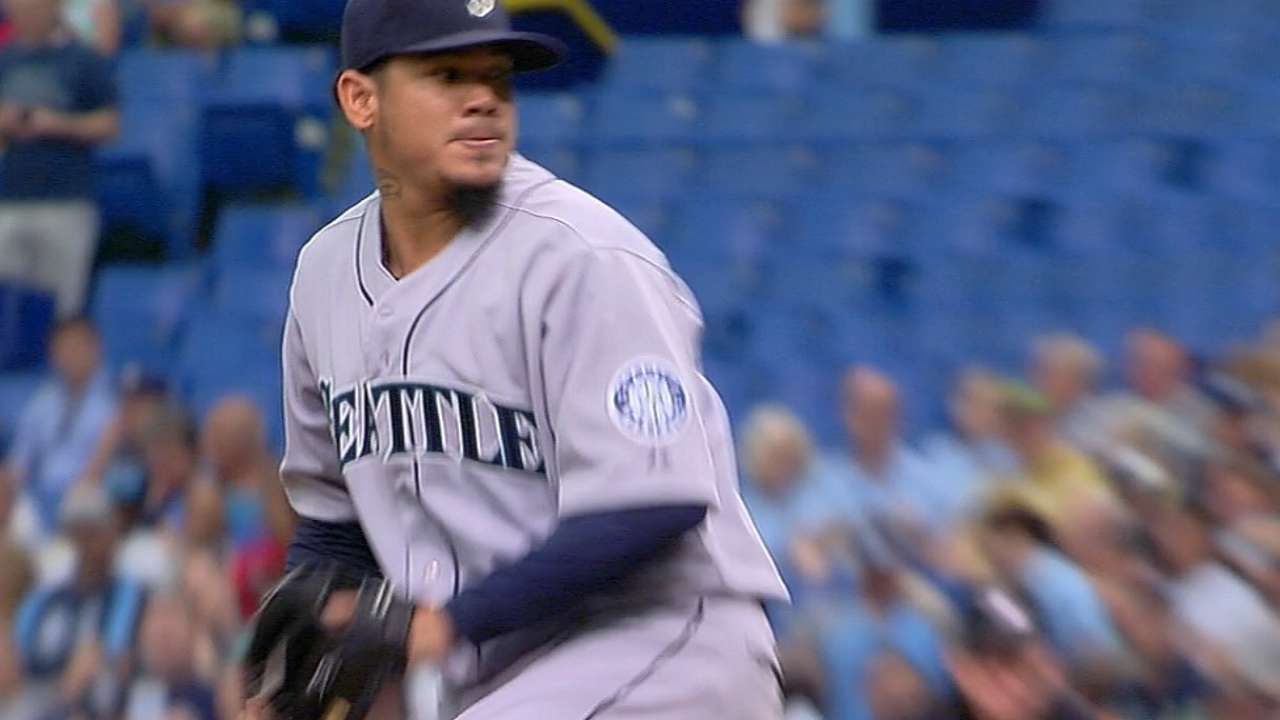 Certainly this Mariners baseball renaissance began when Cano left the Yankees as a free agent, signed a 10-year, $240 million contract and proved to be the catalyst for a club that hasn't made the playoffs since 2001. That's the year Ichiro Suzuki splashed on the scene, winning the AL Rookie of the Year and MVP Awards and taking the Mariners into the AL Championship Series, where they lost for the second consecutive postseason to the Yankees.
Cano matched his 2013 batting average of .314, but his power numbers dipped from 27 homers and 107 RBIs in '13 to 14 and 82 last year as he went from 81 home games at hitter-friendly Yankee Stadium to the more cavernous Safeco Field. Still, Cano, who made his sixth All-Star team last year, was everything he was billed to be.
"He's one of the world's greatest players," Hernandez said. "He wants to win a lot, and he helped everyone last year."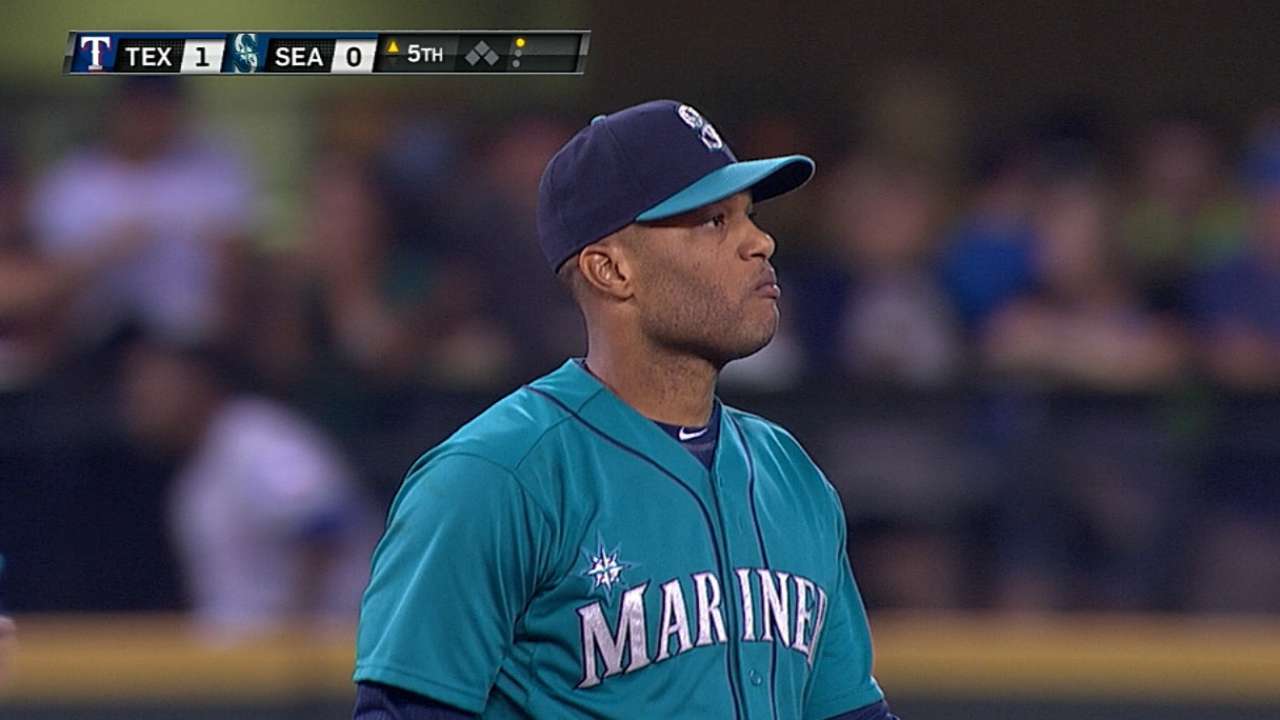 Mariners general manager Jack Zduriencik added Kendrys Morales, Austin Jackson and Chris Denorfia at or near the July 31 non-waiver Trade Deadline to bolster the offense. Morales and Denorfia are gone. But Nelson Cruz parlayed his terrific 2014 season with the Orioles and signed a four-year, $58 million contract with Seattle. Certainly, Cano and Cruz give the Mariners a much more potent middle of the lineup.
"Listen, we had the worst No. 1, 2 and 4 hitters in baseball last year," said McClendon, whose team batted .244, tied for next to worst in the AL with the A's and Red Sox. "And I think Jack is doing a tremendous job improving in those areas. We've got Cruz to hit fourth. We've got [Seth] Smith, [Justin] Ruggiano and [Rickie] Weeks to possibly hit second. And Austin Jackson to lead off. So I think we should be better."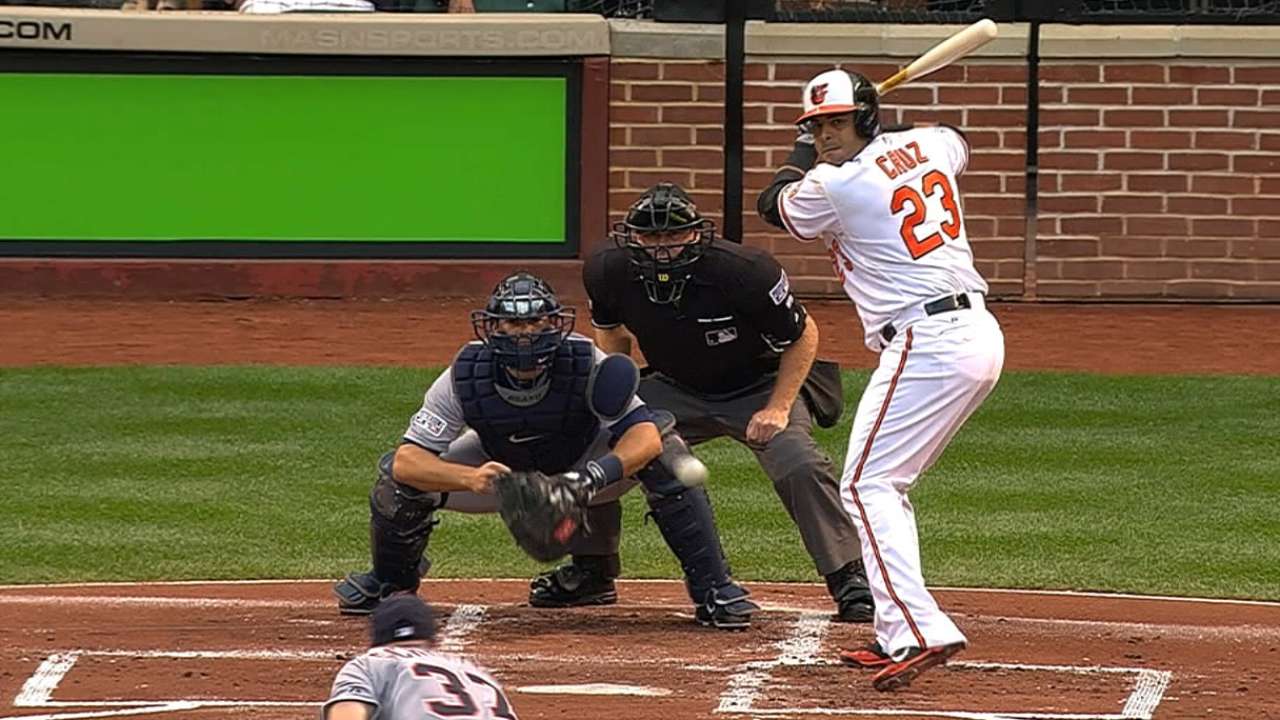 McClendon says he, too, should be better. He knows the younger players better and has a better feel for the organization. Plus, there had been a gap of nine years between his stints as manager of the Pirates and Mariners, all of them spent as a Tigers coach under manager Jim Leyland.
McClendon quipped that the years away from the helm weren't as detrimental as many people thought.
"Oh, I was fine, I second-guessed Leyland every day in the dugout," he said.
Now those tables are turned.
"Leyland calls me every day and second-guesses," McClendon said. "He's getting even."
Now it's the Mariners' turn to get even. Every season has its own dynamics, but one more win in the tough AL West is all they may need.
Barry M. Bloom is a national reporter for MLB.com and writes an MLBlog, Boomskie on Baseball. Follow @boomskie on Twitter. This story was not subject to the approval of Major League Baseball or its clubs.