MLB.com Columnist
Richard Justice
Hamels 'fully committed' to Philly as season approaches
As trade talk swirls, ace reiterates his love for only Major League home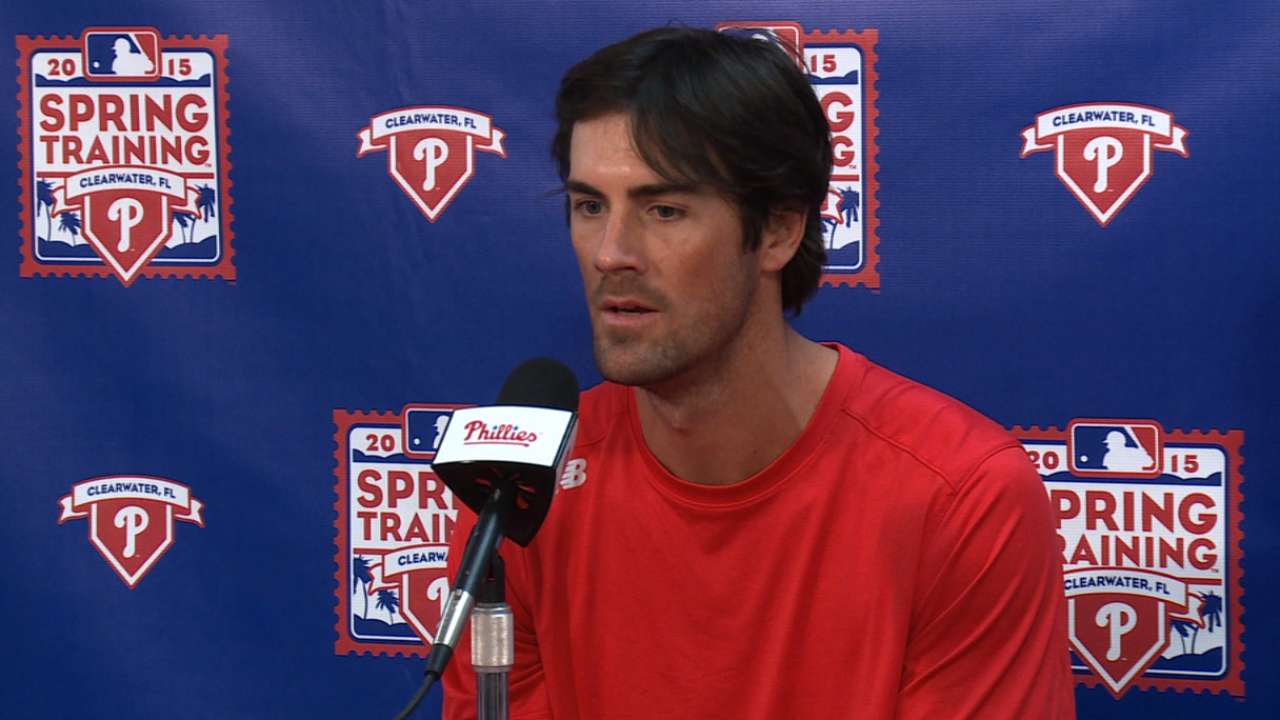 CLEARWATER, Fla. -- What is Cole Hamels supposed to say? That he doesn't want to be here?
Zero chance of that.
Hamels' feelings for the Phillies run too deep. For the City of Philadelphia, too. He has come to love the place.
"I've made my home in Philadelphia since the very beginning," Hamels said. "This is where I'm fully committed."
Hamels is sensitive to his teammates, too, and he wants to make sure they know he's all in with them as long as he's still here.
"My job is to be accountable for what the expectations that are put on me," Hamels said. "I only have one direction and one position, and that's to be able to go pitch and go win ballgames. That's all I can really do."
So he will dance around the questions about the future, say what he's supposed to say and allow the thing to play itself out. Hamels already knows. He just has to. At some point this season, the Phillies almost certainly are going to trade him to a contender for some young talent.
When that happens, both sides will be better off. The Phillies, in a full rebuilding move, will replenish their stock of young players. And Hamels will have another shot at the postseason.
In a perfect world, it would have happened months ago, and both Hamels and Philadelphia would have a clearer picture of the future. So far, though, Phillies general manager Ruben Amaro Jr. hasn't gotten an offer he's comfortable taking.
Amaro sees Hamels as the definition of a No. 1 starter. In the last five seasons, Hamels has averaged 213 innings and 204 strikeouts. Among all National League starters, only Clayton Kershaw has more innings, strikeouts and quality starts.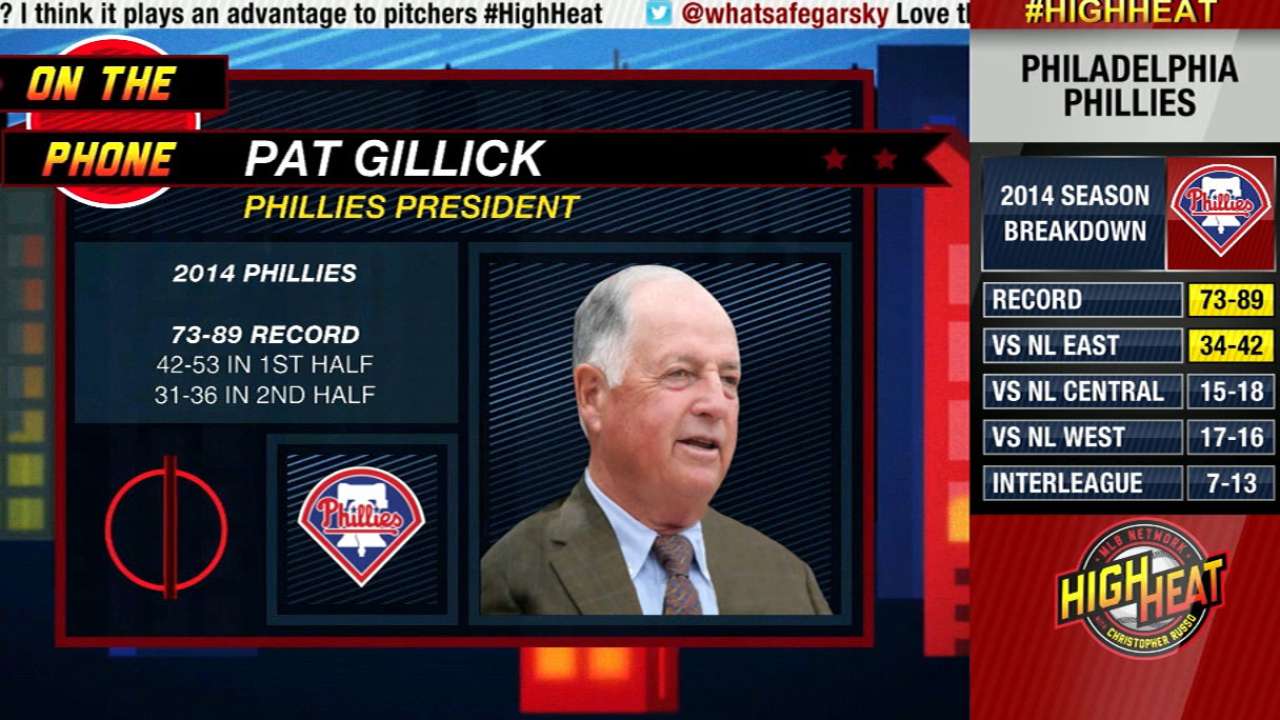 Hamels is also only 31 years old, and he is under contract for four more seasons at the relatively reasonable price of $23.5 million a year. Because of those factors, some have wondered if Amaro is asking too high a price for Hamels.
"The perception is that we're overreaching," Phillies president Pat Gillick said. "I don't think we are. I think we're trying to be fair."
Amaro is piecing together a complicated puzzle. He has already acquired pitching by trading Jimmy Rollins, Marlon Byrd and Antonio Bastardo.
"We feel better than we did three months ago," Amaro said. "But you can never be satisfied. That's a constant battle."
And he will listen on Hamels, Jonathan Papelbon, Ryan Howard and Cliff Lee. Injuries and/or salary make Papelbon, Howard and Lee less appealing than Hamels.
It's Hamels who could bring the kind of young talent that could help the Phillies turn a corner. That said, the club doesn't intend to completely blow up the roster. As it deals away veterans, it wants enough talent in return to help remain respectable.
"We want to rebuild, but we don't want to be embarrassing," Gillick said. "I don't think we want to embarrass the fans. We don't want to be embarrassed when we go on the field. Consequently, we have to put as good a product as we can on the field, and at the same time try to do what we have to do to get back to being competitive."
On Saturday, Hamels met with reporters and essentially said he's fully committed to the Phillies as long as he's here.
"I think you guys have seen how I play, the type of character that I have when I step out onto the field," Hamels said. "Go out there and be the best that you can, because at some point it's all going to end. So you at least want to know that you left everything out on the field."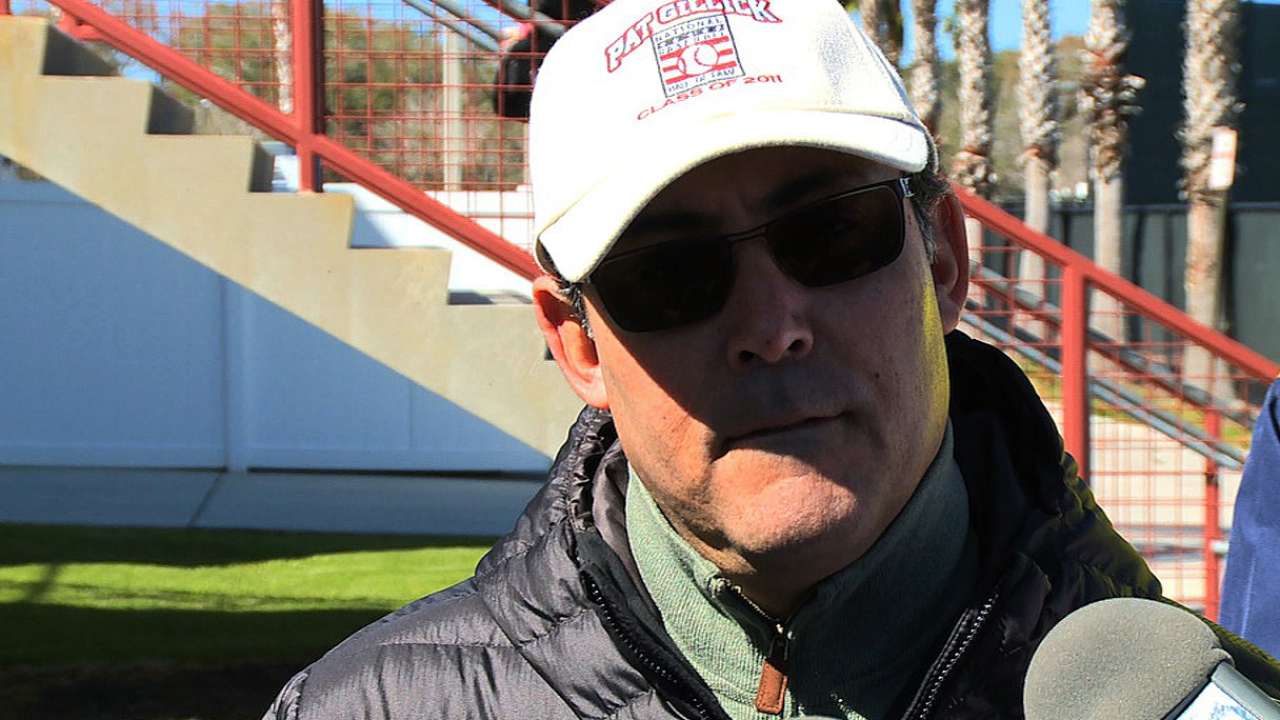 Rather than dwell on the possibility of being traded, Hamels said he will attempt to focus on preparing for his 10th big league season and nothing more. He's proud of what he has been part of, including five straight division championships, two NL pennants and especially being part of the team that won the World Series in 2008.
Hamels was quoted by USA Today this week as saying the Phillies had no chance of winning in the near future. He would not deny those quotes on Saturday. Nor would he repeat them.
"At this given moment, I'm a Phillie," Hamels said. "All I can do is get ready for the season. No matter ... the name on my chest, I have a job to do and I have to be accountable for it."
As for the larger direction of the organization, Hamels understands.
"An organization, they have a bigger picture that they have to worry about," Hamels said. "As a player, we really have to take the straight-and-narrow approach. We have a job to do, people are counting on us. I'm just one piece of the puzzle, and as long as I can go out and do what they expect, then I'm fulfilling my end of the bargain."
Richard Justice is a columnist for MLB.com. Read his blog, Justice4U. This story was not subject to the approval of Major League Baseball or its clubs.