Hinch stressing communication between pitchers, catchers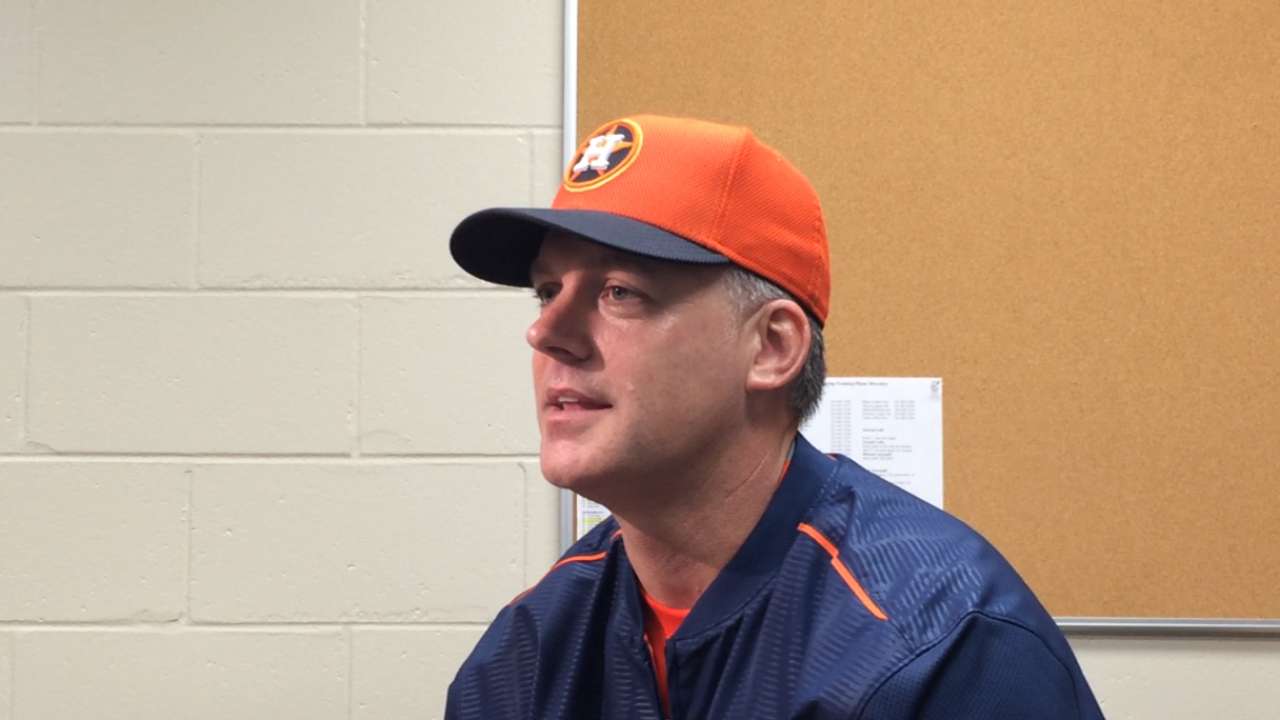 KISSIMMEE, Fla. -- If you're a pitcher and not wild about speaking before a group, Astros camp probably made you a bit uncomfortable Saturday.
Astros manager A.J. Hinch, a former catcher, is putting his catchers and pitchers through a communication station during the early days of camp. Each pitcher is taking his turn talking before the catchers to tell them about his arsenal, how he sets up hitters and other things Hinch might think will be useful.
"Some of these guys will pitch in front of 50,000 people and be great and you have to speak in front of seven, eight or nine people and they're a little nervous about it," Hinch said. "All in all, these guys are pros, man."
Hinch participates in the sessions and asks the pitchers questions throughout. Right-hander Samuel Deduno described his fastball as "crazy" while talking to the catchers. Hinch said Roger Clemens thought the sessions were as helpful for the pitcher-catcher relationship as throwing to each other in the bullpen.
"Getting these guys to talk and interact, describe their stuff is the very, very elementary version of pitcher-catcher communication," Hinch said.
It's a lot of information for the catchers to digest, but Hinch said it will take all camp for the catchers to learn the pitchers.
"They'll write some stuff down tonight," he said. "It's a camp-long sort of test, so to speak, of trying to get up and running. They'll have to have a review and stuff like that. We'll do it again after the bullpens are complete in three or four days. Catchers have a lot of responsibility. It's a good example."
Brian McTaggart is a reporter for MLB.com and writes an MLBlog, Tag's Lines. Follow @brianmctaggart on Twitter. This story was not subject to the approval of Major League Baseball or its clubs.