Brewers in no hurry to anoint closer
Broxton, Smith, Jeffress, Henderson among internal options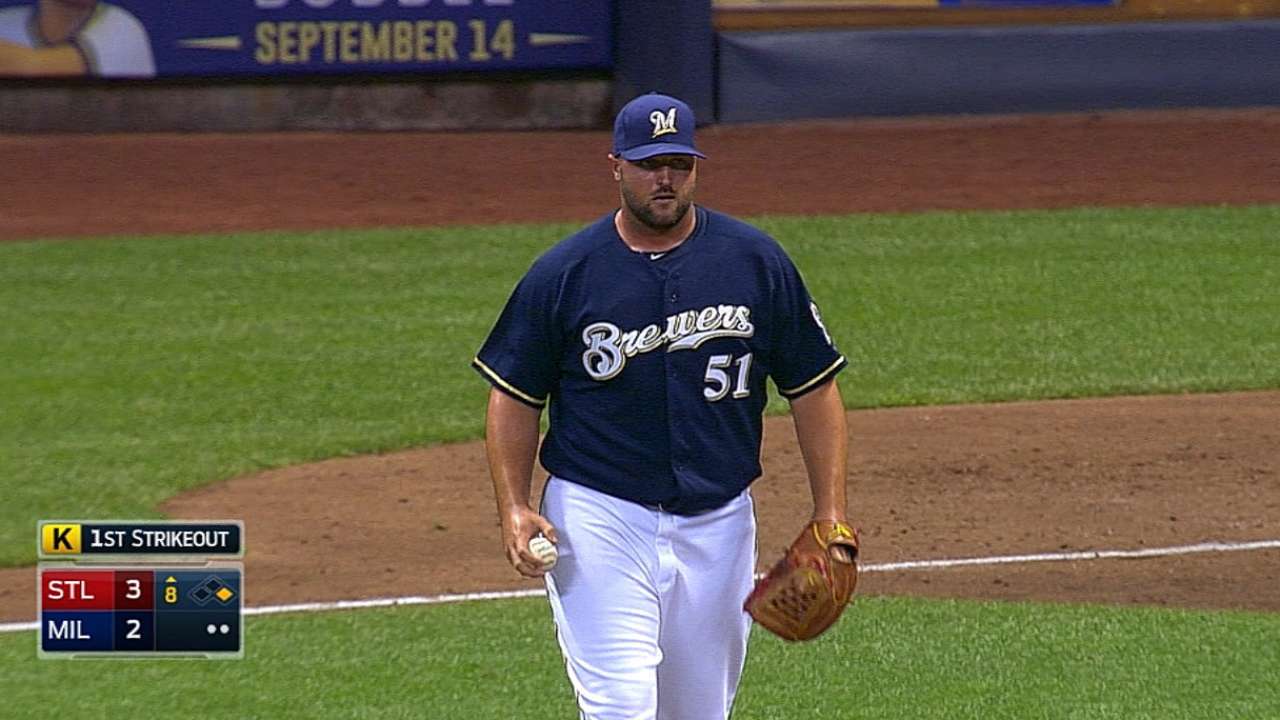 PHOENIX -- Instead of simply naming their most experienced incumbent reliever to the role, the Brewers plan to wait to publicly announce a closer.
With Francisco Rodriguez gone to free agency (though he's still available and on Milwaukee's radar), the Brewers' current candidates are led by Jonathan Broxton, the former Dodgers and Royals closer acquired last August in a trade. But the Brewers are high on left-hander Will Smith, believe right-hander Jeremy Jeffress has a bright future and have Jim Henderson coming back from a shoulder injury. They also have been linked recently to both Rodriguez and Phillies closer Jonathan Papelbon.
"Broxton has closed before, but we haven't decided who will," general manager Doug Melvin said. "We're not going to anoint a closer at this point. We'll just wait and see. Let guys throw and get in shape. Probably mid-spring we'll talk about it."
Broxton is 18th among active players with 118 career saves and, according to Melvin's figures, has converted 84 percent of his true save opportunities. The Brewers threw out his blown saves as a setup man, believing they skew the numbers because a pitcher can't earn a save in those opportunities.
Since 2008, Brewers closers have converted the same percentage of saves: 84 percent.
"So he has the ability to do it," Melvin said.
Said manager Ron Roenicke: "Broxton, he's a guy that we're going to lean on and hopefully it works out. But we also know he can't pitch like Frankie [Rodriguez] can pitch, where he could go five, six days in a row. Not many guys can."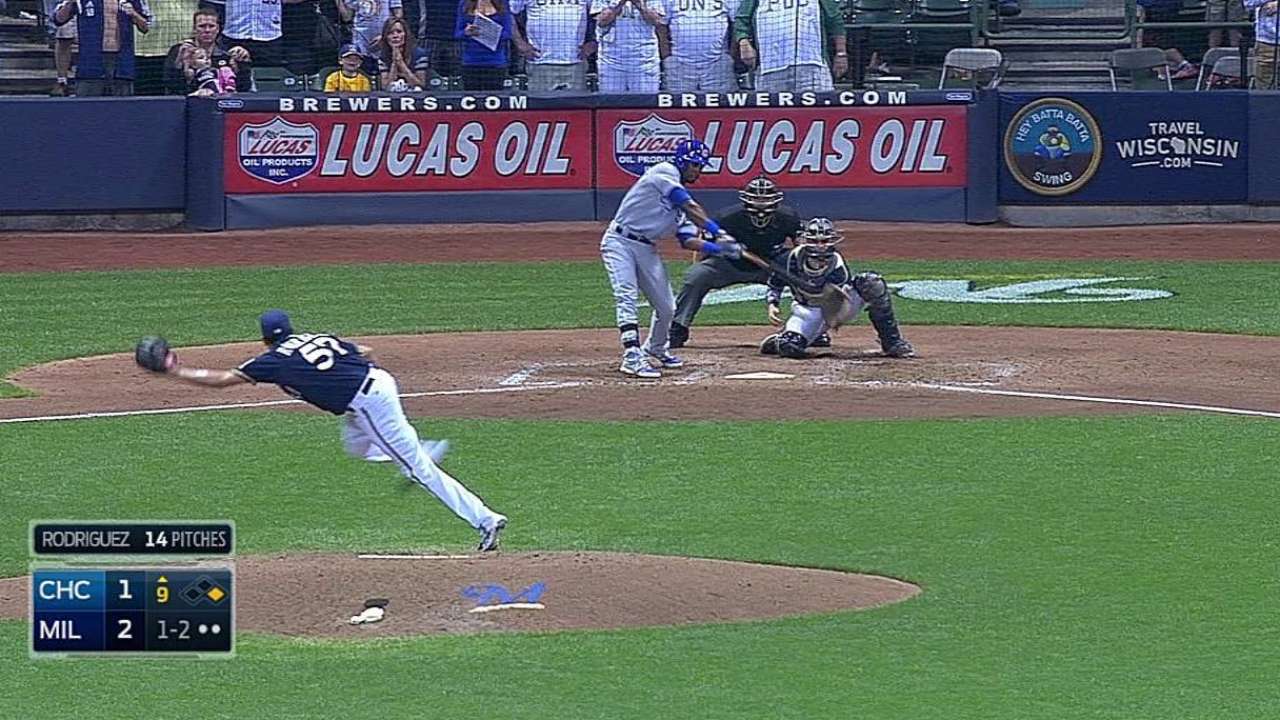 So far, the Brewers have balked at agent Scott Boras' asking price for Rodriguez and the Phillies' asking price for Papelbon. Melvin would not discuss the status of trade talks with Philadelphia, but did acknowledge that Brewers owner Mark Attanasio continues to hear from Boras.
"[Having a premier closer] doesn't guarantee anything," Melvin said. "Papelbon was very good last year and [the Phillies] didn't win. Craig Kimbrel was a lights-out closer and [the Braves] didn't win. I try to not put as much emphasis on it, because there's so many other ways to lose ballgames. There's no doubt you need to have a good bullpen, though."
Adam McCalvy is a reporter for MLB.com. Read his blog, Brew Beat, and follow him on Twitter at @AdamMcCalvy. This story was not subject to the approval of Major League Baseball or its clubs.