After whirlwind, Britton feeling at home with Cubs
MESA, Ariz. -- Drake Britton spent the winter in Boston. The left-hander's goal was to get more work with the Red Sox staff and athletic trainers at Fenway Park. But two days before he was going to Florida to prepare for Spring Training, his plans changed.
Britton, 25, was designated for assignment on Feb. 2 by the Red Sox. He had to cancel his flight and terminate his lease with the apartment he'd found in Fort Myers, Fla. Two days later, he was claimed by the Cubs. Now, he had to scramble to find someplace to live in Arizona -- and didn't waste any time, arriving in Mesa just a couple of days after the transaction. Fortunately, the Cubs were able to help and Britton didn't have to spend any time on anyone's couch.
"It didn't work out [with the Red Sox], but I'm excited to be here with the Cubs," Britton said.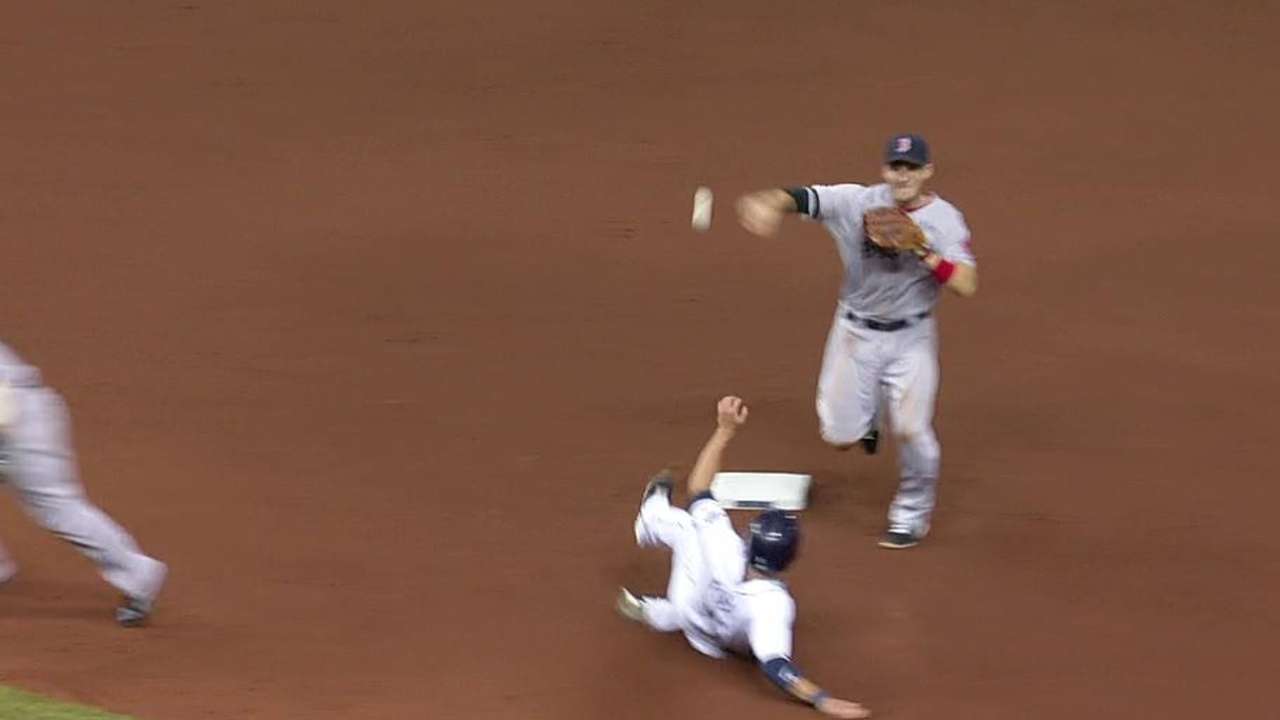 He's got plenty of former Boston teammates -- including Jon Lester, David Ross, Daniel Bard and Felix Doubront. So far, it's been an easy transition for Britton, who has appeared in 25 games over two seasons with the Red Sox.
"The guys in here, the guys on the team who I've met, it's a great clubhouse," he said. "All the guys are very welcoming, the staff included. This team seems like a lot of fun."
The Cubs need a left-hander in the bullpen, and Britton has a chance to fill that role.
"I'm just looking forward to being here," he said. "Whatever role they want me to fill, I'll do the best I can to fill it."
Carrie Muskat has been the Cubs beat reporter for MLB.com since 2001 and has been covering the club since 1987.
This story was not subject to the approval of Major League Baseball or its clubs.