Melvin defends Brewers' offseason moves
General manager still seeking to bolster starting pitching depth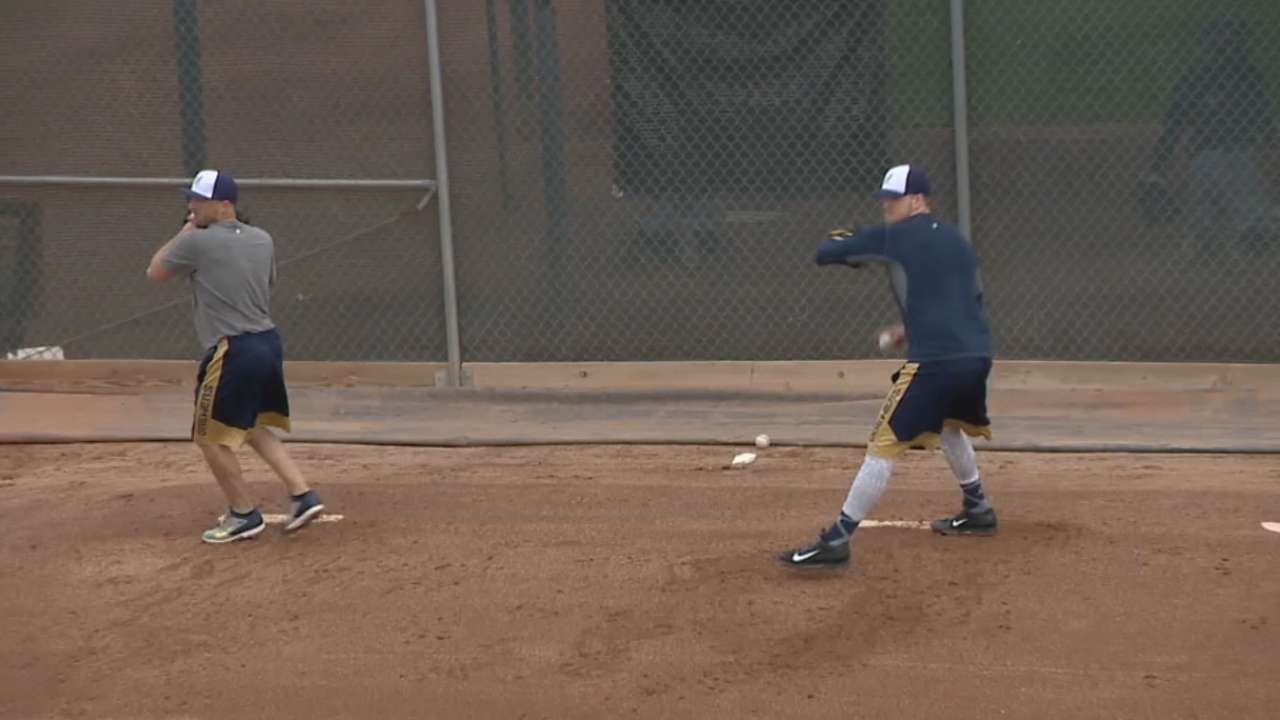 PHOENIX -- Doug Melvin's Spring Training office is dominated by a bank of windows overlooking Maryvale Baseball Park, but it's not the room's most interesting feature. The west wall holds a huge dry-erase board with the Brewers' internal depth chart, a work in progress sure to see some changes in the six weeks before Opening Day.
Pointing at the names on that board Saturday morning, the veteran general manager forcefully rebutted the notion that the Brewers should have done more over the winter to address last season's collapse.
"You guys have been writing we didn't do much to turn the club over or whatever," Melvin said. "I don't know how you see that. Almost a third of the club is not here that was here last year. You guys keep writing that we didn't do anything, but you don't have Rickie Weeks here, [Marco] Estrada's not here, [Yovani] Gallardo's not here, Zach Duke's not here, [Mark] Reynolds is not here, [Lyle] Overbay's not here."
When it was suggested that most of those players were in secondary roles, Melvin said, "I don't know why we would turn over the regulars. Why would you turn over [Ryan] Braun, [Carlos] Gomez, [Jonathan] Lucroy, [Jean] Segura?
"If you look at our club from Spring Training at this time last year and now, it's a huge turnover. A lot of new faces. We didn't go trade Lucroy or Braun like Oakland traded Josh Donaldson. That's the thing. We didn't do like the Braves and trade [Justin] Upton. They're sort of transitioning. We believe there's good enough talent to compete.
"We won 82 ballgames. We're frustrated that we didn't play well down the stretch, but we won 82 and there's such a fine line from 80 wins to 90 wins. That can be overcome by better play. Sometimes the best way to improve your club is the individuals on the club."
In his case for improvement over this time last season, Melvin counts the Brewers' 2014 in-season additions, including outfielder Gerardo Parra and relievers Jonathan Broxton and Jeremy Jeffress. In October, the Brewers addressed first base by acquiring Adam Lind. In January, they traded Gallardo to Texas and opened a spot in the starting rotation for former top prospect Jimmy Nelson, adding two young players in the process (reliever Corey Knebel and infielder Luis Sardinas) who could crack the Opening Day roster this year.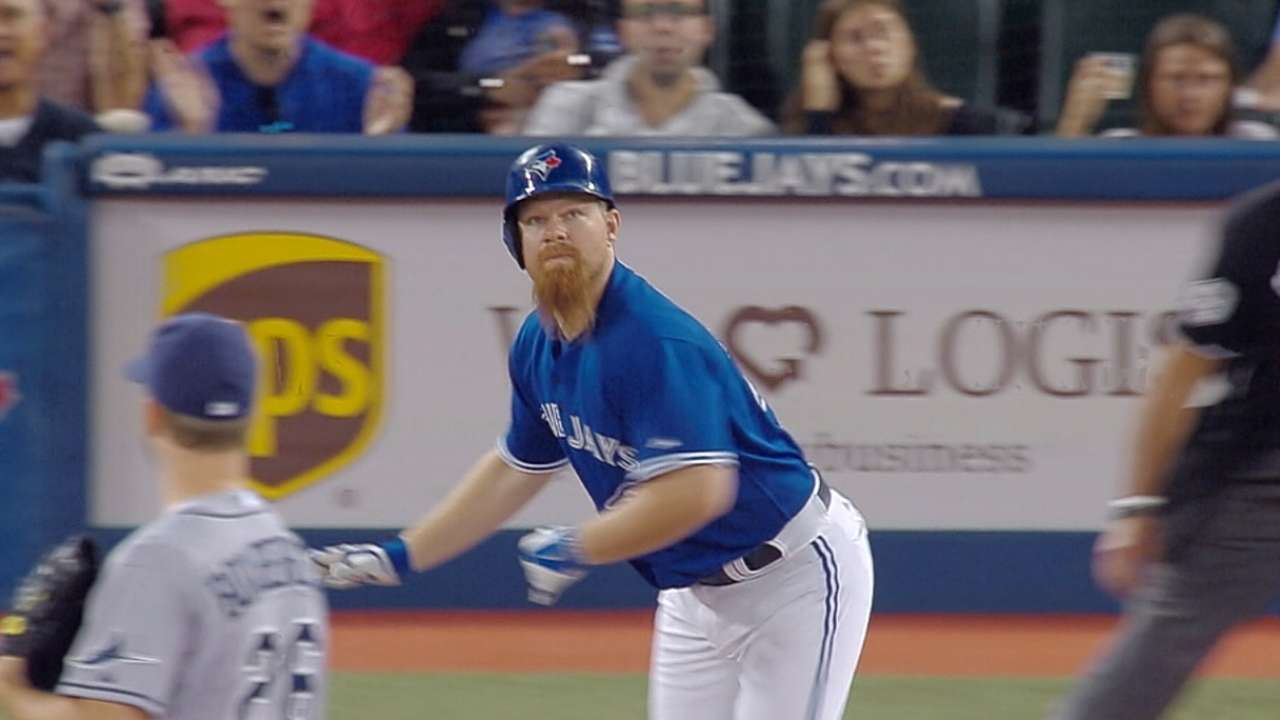 Melvin did acknowledge the Brewers are not deep in the starting rotation, which has only five established pitchers for as many spots. The initial backup is right-handed prospect Taylor Jungmann, who has never pitched in the Major Leagues. The Brewers also will "stretch out" right-hander Michael Blazek as a starting pitcher this spring, and he's currently next after Jungmann on the depth chart.
"There's going to be some guys that are out there," Melvin said, referring to the potential for an addition this spring. "You have to have flexibility with that sixth spot, someone who can go up and down."
Will Melvin more actively seek pitching during this Spring Training compared to years past?
"Probably your eyes are open a little bit more, because we knew we had [Mike] Fiers and Nelson down there last year," he said. "You just hope you don't have injuries the first part of the year."
Adam McCalvy is a reporter for MLB.com. Read his blog, Brew Beat, and follow him on Twitter at @AdamMcCalvy. This story was not subject to the approval of Major League Baseball or its clubs.