Reigning NL Rookie of the Year deGrom gets camp underway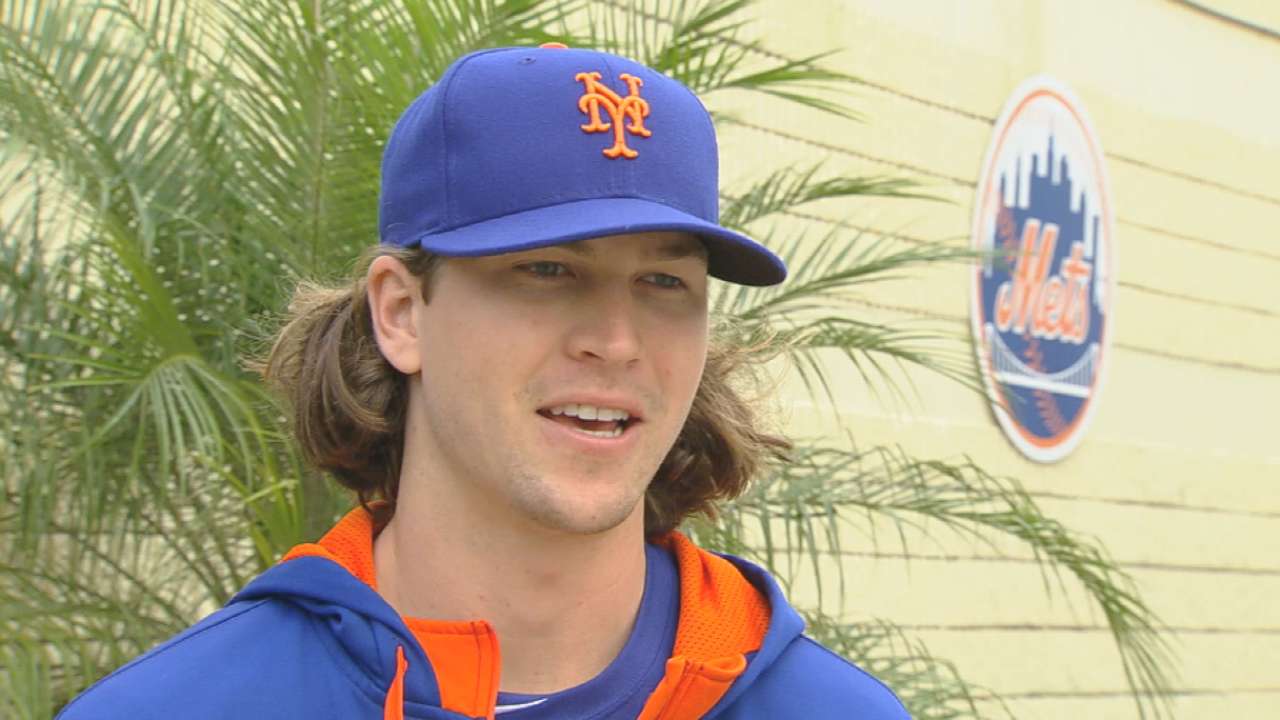 PORT ST. LUCIE, Fla. -- Thankfully, Jacob deGrom did not have to tangle with airline change fees. But when Mets PR guru Jay Horwitz asked him to keep his schedule free the week of the National League Rookie of the Year announcement, deGrom put off his honeymoon to honor the request.
Without a flight booked, the switch was easy enough. And it gave deGrom something extra to look forward to following the best week of his life: He got married on Nov. 8 and won Rookie of the Year two days later.
"That was a crazy week," deGrom said. "I was [on live television] when it was announced and I didn't really know how to react. I just smiled. It kind of took a while to set in with everything else that was going on."
Things certainly have changed for deGrom, who kept to himself as a relatively anonymous Minor League pitcher last spring. This year, a horde of reporters and cameras crushed around him on the first day of pitcher workouts at Port St. Lucie.
"I've thought about it. It's crazy -- getting called up to be in the bullpen and then getting a chance to start, and what happened was a really cool experience. I never would have thought it would happen. It's crazy. My life has changed a lot in a year."
Anthony DiComo is a reporter for MLB.com. Follow him on Twitter @AnthonyDicomo. This story was not subject to the approval of Major League Baseball or its clubs.