Foltynewicz looks to harness command at Braves camp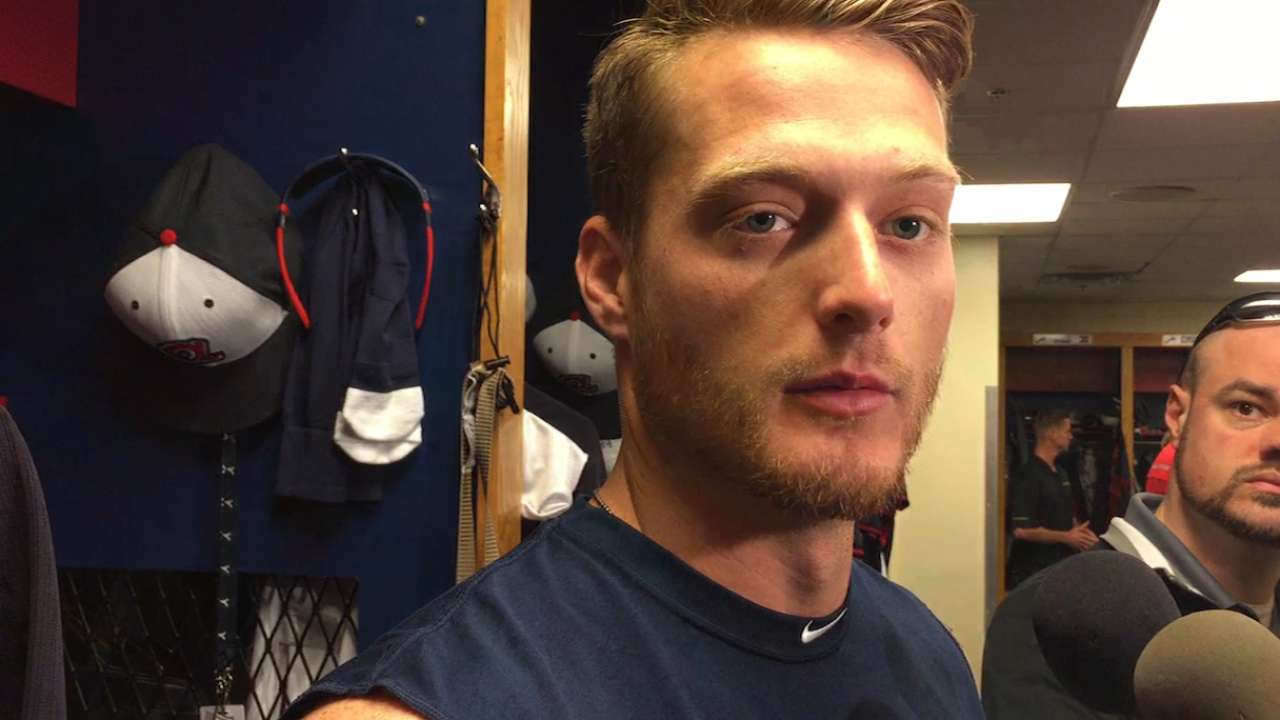 LAKE BUENA VISTA, Fla. -- Mike Foltynewicz has arrived in Braves camp with the realization that he will be given a shot to win a spot in Atlanta's rotation. But the highly touted right-hander realizes he must first harness his command before earning a lasting spot on a Major League roster.
"I've got to get the walks down," Foltynewicz said. "That's a big part of my progress -- command of my pitches. That has really hurt me in the past couple of years. I think that is what has hurt me coming up through the system -- just that lack of command and walking a lot of people. I just have to cut [the walks] down and remember there are eight guys behind me to help me. So, I don't have to go out there and try to strike everybody out all the time."
Blessed with a plus fastball and a much-improved changeup, Foltynewicz became Atlanta's top pitching prospect when he was acquired in the January trade that sent Evan Gattis to the Astros. But to truly live up to expectations, the 22-year-old flamethrower will need to gain consistency with his breaking pitches and prove more reliable than the 4.6 walks per nine innings that he produced while posting a 5.08 ERA for Triple-A Oklahoma City last year.
"All I've got to do is show them why they wanted to trade for me and why they brought me over here," Foltynewicz said. "So, when the time comes, I'm going to try to go out there and do my best."
Foltynewicz tasted the Major League level with 16 relief appearances for the Astros during last season's final two months. But he has come to Braves camp determined to prove he can be a valuable big league starter. He and Eric Stults are considered the top two candidates in the battle for the fifth spot in Atlanta's rotation.
Mark Bowman is a reporter for MLB.com. This story was not subject to the approval of Major League Baseball or its clubs.