Notes from Cardinals camp, Feb. 21
Walden's delivery draws attention; Matheny adjusting to new number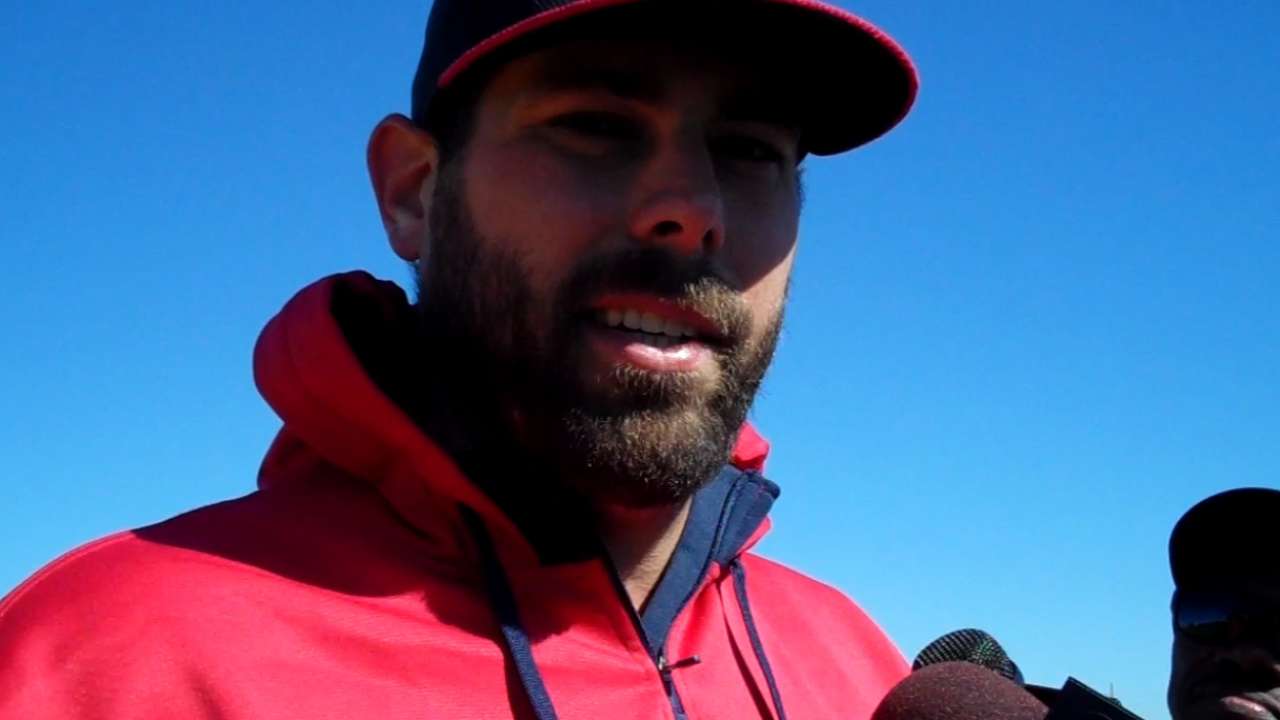 JUPITER, Fla. -- Under much more favorable temperatures than the first day of camp, the Cardinals returned to the backfields of their Spring Training complex Saturday for another set of workouts.
Here are some notable sights, scenes and notes from the morning:
• Following the group of 13 pitchers who took the mound for bullpen sessions Friday, the other 13 in Major League camp toed the rubber Saturday to throw for the first time since camp officially opened. The group included: John Lackey, Tyler Lyons, Marco Gonzales, Marcus Hatley, Lance Lynn, Carlos Villanueva, Mitch Harris, Trevor Rosenthal, Jordan Walden, Sam Tuivailala, Carlos Martinez, Sam Freeman and Dean Kiekhefer.
Walden, acquired from the Braves in a November trade, had the weirdest delivery of the bunch.
"Never seen that," Matheny said of the hitch that Walden features as he's coming toward home. "He's funky."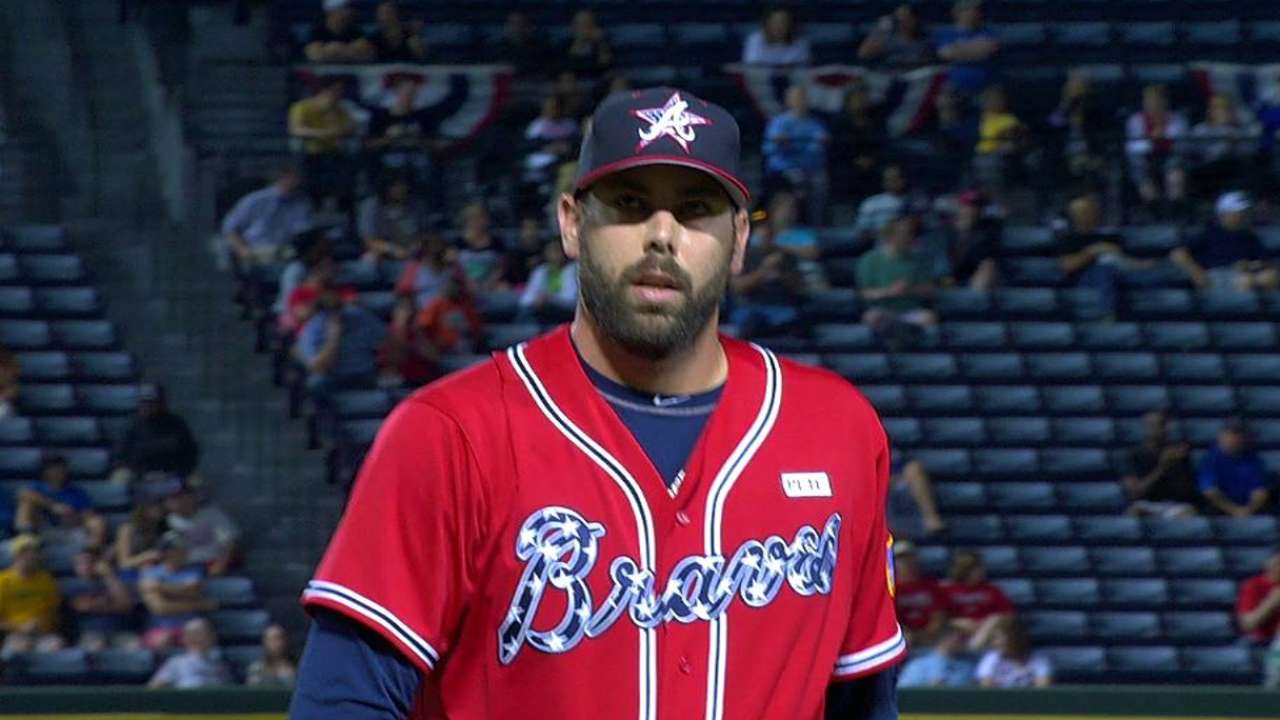 • After throwing alongside Lyons, Gonzales and Hatley, Lackey took the young pitchers aside to show them different pitch grips. Lackey is one of the eight pitchers designated as group leaders through these rotations.
• Estimating that it's the first such instance since he took over the general manager position in 2007, John Mozeliak built a roster that has eight defined starting position players coming into camp. The last of that bunch, Jhonny Peralta, reported to Jupiter on Saturday, three days before the required report day for position players.
Teams are not permitted to structure workouts for position players until an official date, which leaves the players to build their own schedules each day. Coaches will step in when asked, as was the case Saturday when several position players took batting practice and rotated through defensive drills.
• After offering his former number to new outfielder Jason Heyward this winter, Matheny ended up with No. 26, choosing the number to honor a family friend who died during the offseason. After a career of wearing No. 22 (almost exclusively), he is still getting used to the change in digits.
"I can't even see it, so it took a picture that was sent to me last night [for me to see it for] the first time," Matheny said. "I was like, 'Wow, that looks odd.' Last night I forwarded that picture on to my friend whose son we're honoring with that number and he was obviously excited and humbled and gracious."
Jenifer Langosch is a reporter for MLB.com. Read her blog, By Gosh, It's Langosch, and follow her on Twitter @LangoschMLB. This story was not subject to the approval of Major League Baseball or its clubs.