Rangers unlikely to lock up key pitchers this spring
GM Daniels says 'nothing is in the works' with Gallardo, Feliz and Darvish
SURPRISE, Ariz. -- For three straight Spring Trainings, the Rangers have signed key pitchers to long-term contracts. But the streak started by Derek Holland, Matt Harrison and Martin Perez may come to an end this year.
The Rangers often use Spring Training to address contract situations. But, this year, the focus is going to be on getting everybody healthy and ready for the season.
"There is nothing in the works, right now," Rangers general manager Jon Daniels said before Saturday's first workout for pitchers and catchers.
Texas has three pitchers who could be candidates for contract extensions at some point in Yovani Gallardo, Neftali Feliz and Yu Darvish. Gallardo can be a free agent after this season and Feliz after 2016. Darvish's situation is slightly more complicated.
Darvish is entering the fourth season of his original six-year, $56 million contract that keeps him with the Rangers through 2017. But, according to the terms of the contract, Darvish can opt out of the last season if he wins the Cy Young Award in one season and finishes second through fourth in another. He can also opt out if he finishes second in the voting in one season and second through fourth in two other seasons.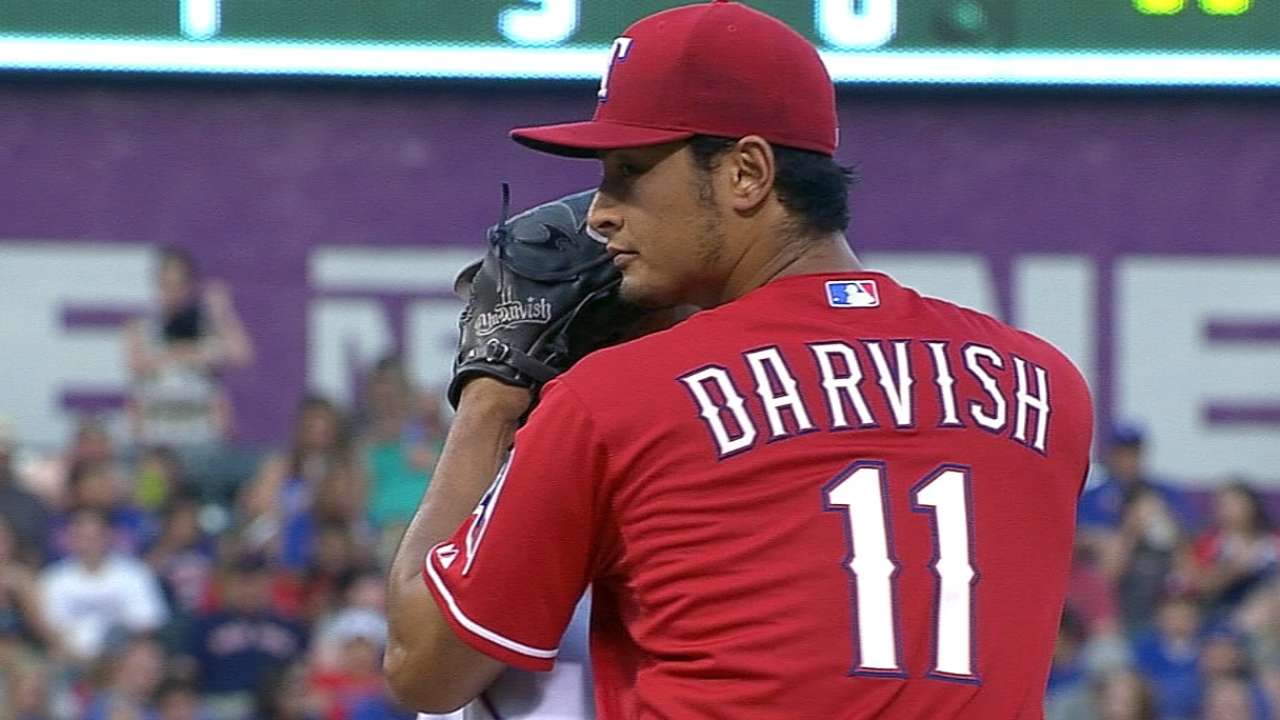 Darvish put the opt-out clause in play when he finished second in the Cy Young voting in 2013. It's the only time he has had a Top 4 finish while with the Rangers.
"We just want to get him ready for the season," Daniels said. "Counter-intuitively, I'm rooting for him to be able to void that last year. We've talked about it internally. But let's get him out there and get him going, and we'll address it down the line."
Feliz has been going one year at a time with his contracts. He would have been a free agent after this season, but lost three months of service time when he was optioned to Triple-A Round Rock at the beginning of 2014. He returned in July and reclaimed his role as closer, saving 13 games and posting a 1.99 ERA.
Despite all he has been through, Feliz won't turn 27 until May. The Rangers have been willing to do long-term extensions with young starters, but they have shown a reluctance to do multi-year deals with relievers.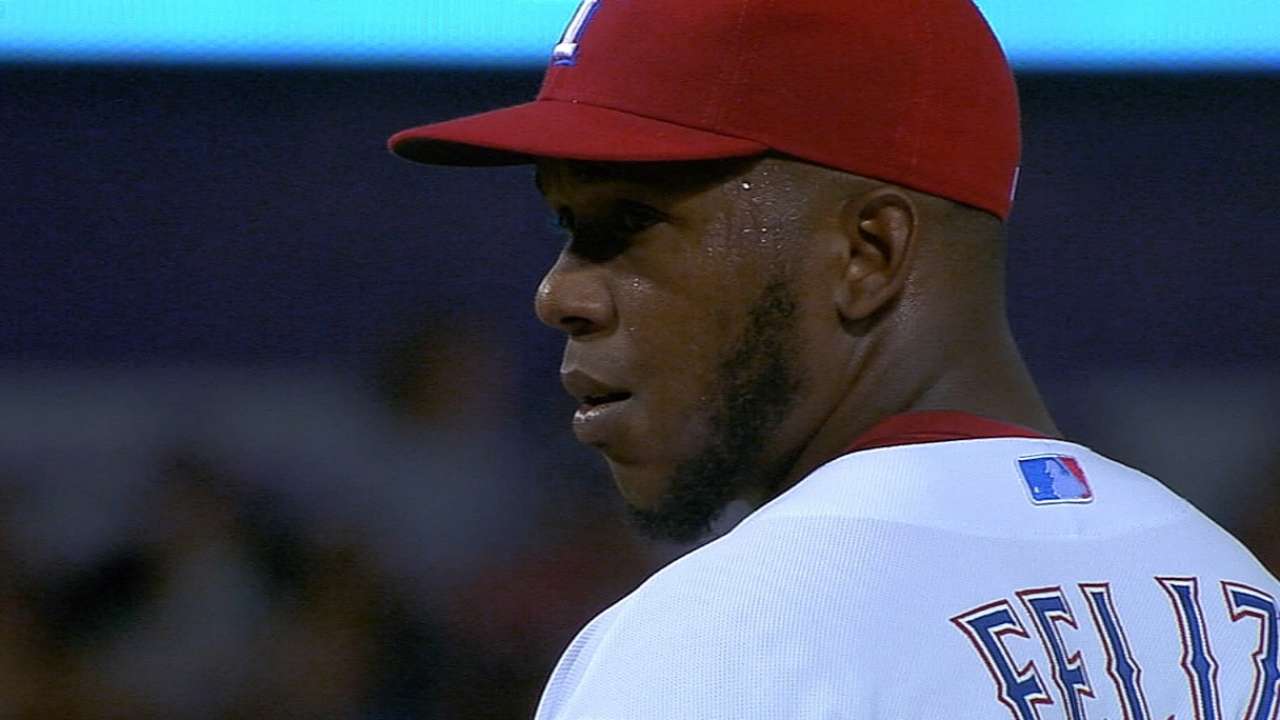 "It's easy to forget how young he is," Daniels said. "He has got a chance to pitch at a high level for a long time."
Gallardo might be first priority, because he can be a free agent after the season. He will be part of a deep class with a list that, right now, potentially includes David Price, Johnny Cueto, Jordan Zimmermann, Ian Kennedy, Mat Latos, Mike Leake and Jeff Samardzija among others. Rangers pitchers Colby Lewis and Ross Detwiler are also on the list.
The Rangers acquired Gallardo in a trade from the Brewers this winter. At the time, both sides talked about the possibility of Gallardo staying with the Rangers beyond this season. Gallardo still makes his home in Fort Worth.
"We said when we acquired him we love the fit for this year," Daniels said. "We're very open to a long-term relationship, but let him get settled in first and let us get our arms around him. Right now, the focus is on getting everybody ready for the season. It's a topic to be addressed later.
"We'd like all three of those guys to be here for the foreseeable future. We'll address them one at a time at the right time."
T.R. Sullivan, a member of the Texas Baseball Hall of Fame, has been covering the Rangers since 1989, including for MLB.com since 2006.
This story was not subject to the approval of Major League Baseball or its clubs.