Peralta behind schedule due to right-shoulder discomfort
GLENDALE, Ariz. -- The Dodgers are already without closer Kenley Jansen because of foot surgery, and now reliever Joel Peralta is behind schedule in his throwing program after experiencing right shoulder discomfort in a bullpen session two weeks ago.
But Peralta said Saturday that he plans to resume playing catch Sunday, hopes to throw a bullpen session in a few days and is not worried about being ready for the start of the season.
"The doctor took a look and everything's fine," said Peralta, who did not have an MRI. "I'm not worried. I should be OK."
Peralta was acquired over the winter from Tampa Bay in the club's effort to rebuild the late-inning bridge to Jansen. Since Jansen's foot surgery earlier this week, Peralta became one of the candidates to fill in as closer. Jansen is expected to be out from two to three months.
Peralta, who turns 39 next month, pitched in 69 games last year but had only one save and has 12 over a 10-year career.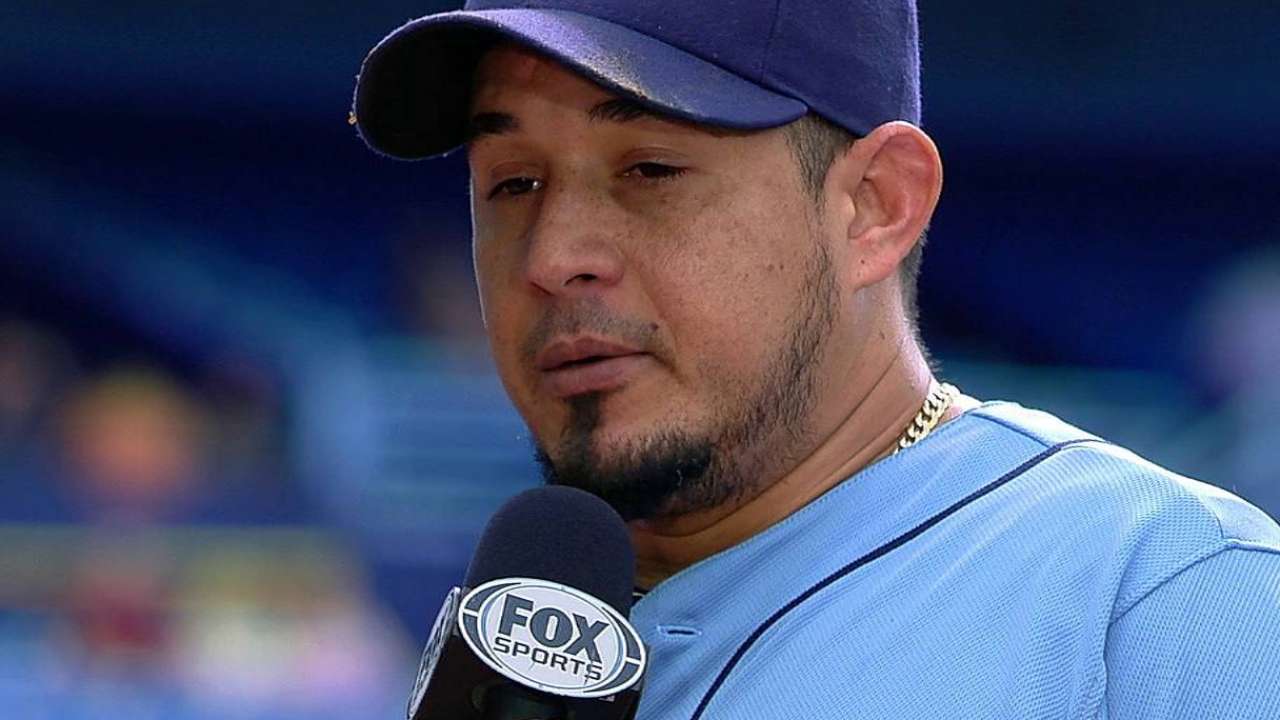 Peralta said he agreed with president of baseball operations Andrew Friedman, who also arrived from Tampa Bay, to skip his usual stint in winter ball as a precautionary measure.
"With a new team, I didn't want anything to happen to make Andrew look bad," he said. "He didn't want me to pitch and maybe that's why, because I like to pitch to be ready for Spring Training to have all my pitches ready. I have time. I should be OK."
Manager Don Mattingly said that non-roster invitee Ben Rowan is on a reduced workload as he recovers from thoracic surgery.
Sergio Santos, who missed workouts Friday, resumed workouts Saturday and will throw a bullpen session Sunday.
Ken Gurnick is a reporter for MLB.com. This story was not subject to the approval of Major League Baseball or its clubs.