Latos cautions Fernandez to take his time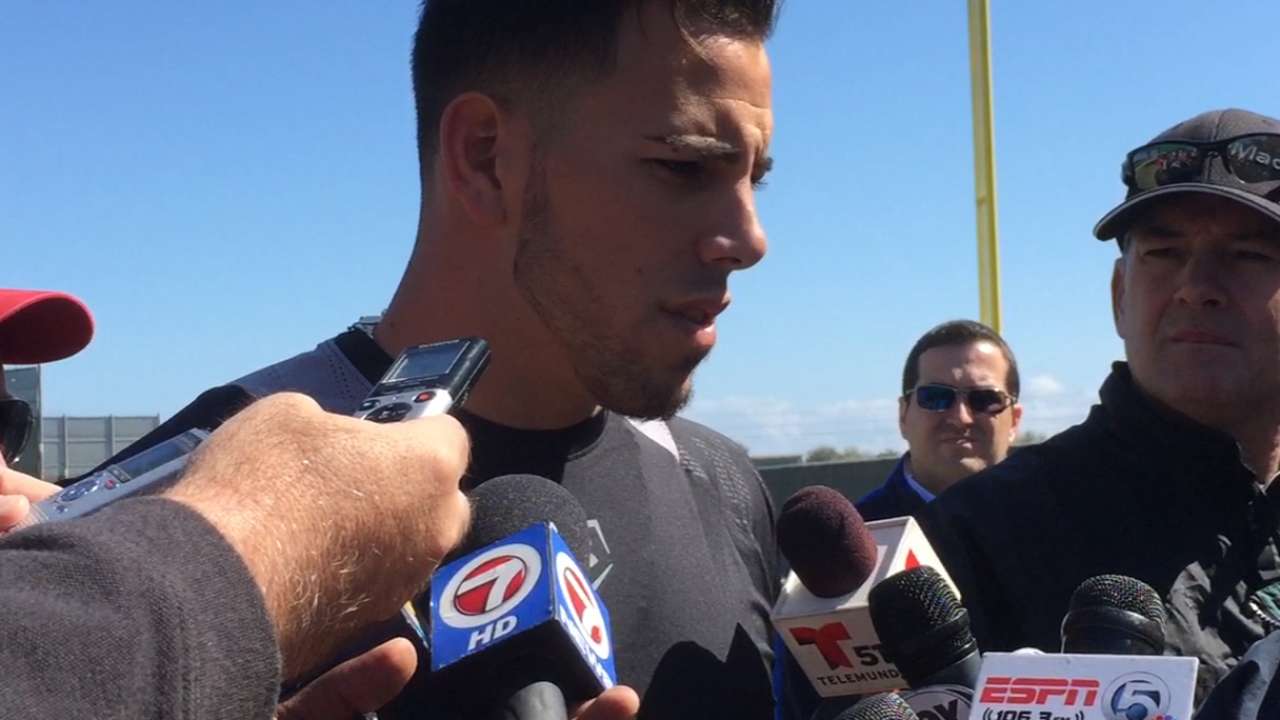 MIAMI -- Mat Latos has some words of advice for Jose Fernandez -- take your time.
As eager as the Marlins are to have Fernandez back in their rotation, Latos cautions not to rush the 22-year-old. Fernandez is battling back from Tommy John surgery, and he is expected to be ready between June 15-July 15.
Latos, acquired from the Reds during the Winter Meetings in December, doesn't see any reason to rush. He has already said as much to Fernandez, who could be throwing off the mound as early as March 1.
"Take care of what you need to take care of," Latos said he advised Fernandez. "Get healthy and come back at 100 percent. I don't want him at 98 percent. I want him at 100 percent, because with him, the sky is the limit with this team."
Fernandez had surgery to repair his torn right elbow ligament on May 16. Recommended recovery time is 14 months.
Before his injury, Fernandez had established himself as one of the top right-handers in the game. He was 4-2 with a 2.44 ERA, but his season ended after just eight starts.
The Marlins have playoff aspirations, and Latos doesn't want Fernandez risking any setbacks by hurrying back into action.
"He's the leader of the pitching staff. Let's be honest," Latos said. "There is nobody here with the caliber of his stuff. Ninty-eight percent is not going to do."
The Marlins added Latos and Dan Haren to help bolster the rotation until Fernandez is ready.
Latos would be happy if Fernandez was ready around the All-Star break.
"Take it down a notch, and just kind of ease into things, and help us out the later part of the season," Latos said.
Joe Frisaro is a reporter for MLB.com. He writes a blog, called The Fish Pond. Follow him on Twitter @JoeFrisaro. This story was not subject to the approval of Major League Baseball or its clubs.