Zimmermann focused on 2015, not contract status
Righty open to long-term deal this spring; doesn't want to negotiate during season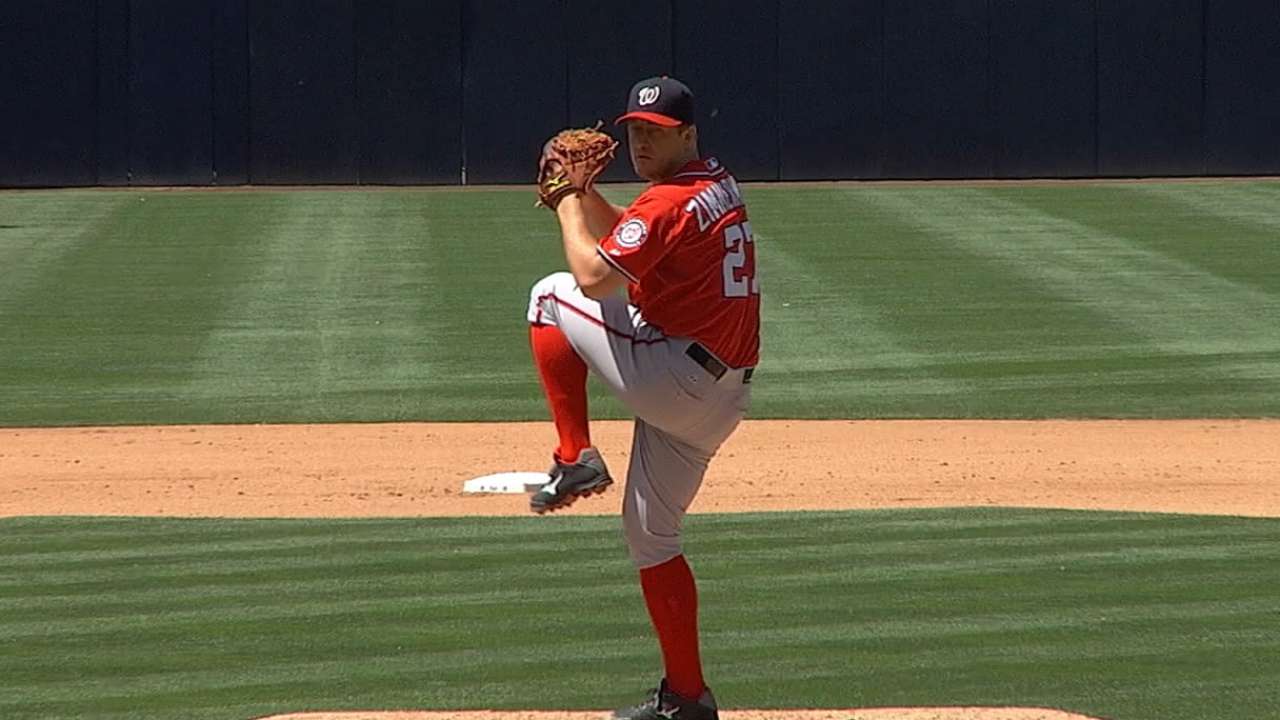 VIERA, FL. -- It is almost impossible for a player to completely ignore trade rumors nowadays. Even though Jordan Zimmermann tried to escape to his home in Wisconsin to relax and focus on hunting and fishing this offseason, he was given constant reminders. If he turned on a TV, there it was. People would text him or walk up to him in public, wondering if he was going to Boston or Chicago or wherever.
It was not until Nationals general manager Mike Rizzo reached out to Zimmermann in November that the right-hander finally began to feel comfortable that he was not going anywhere, at least for now.
Zimmermann won 14 games last season, made the National League All-Star team, posted a 2.66 ERA and threw a no-hitter on the final day of the season. Yet Zimmermann, who will turn 29 in May, is set to enter a contract season with the Nationals, uncertain what his future holds beyond 2015.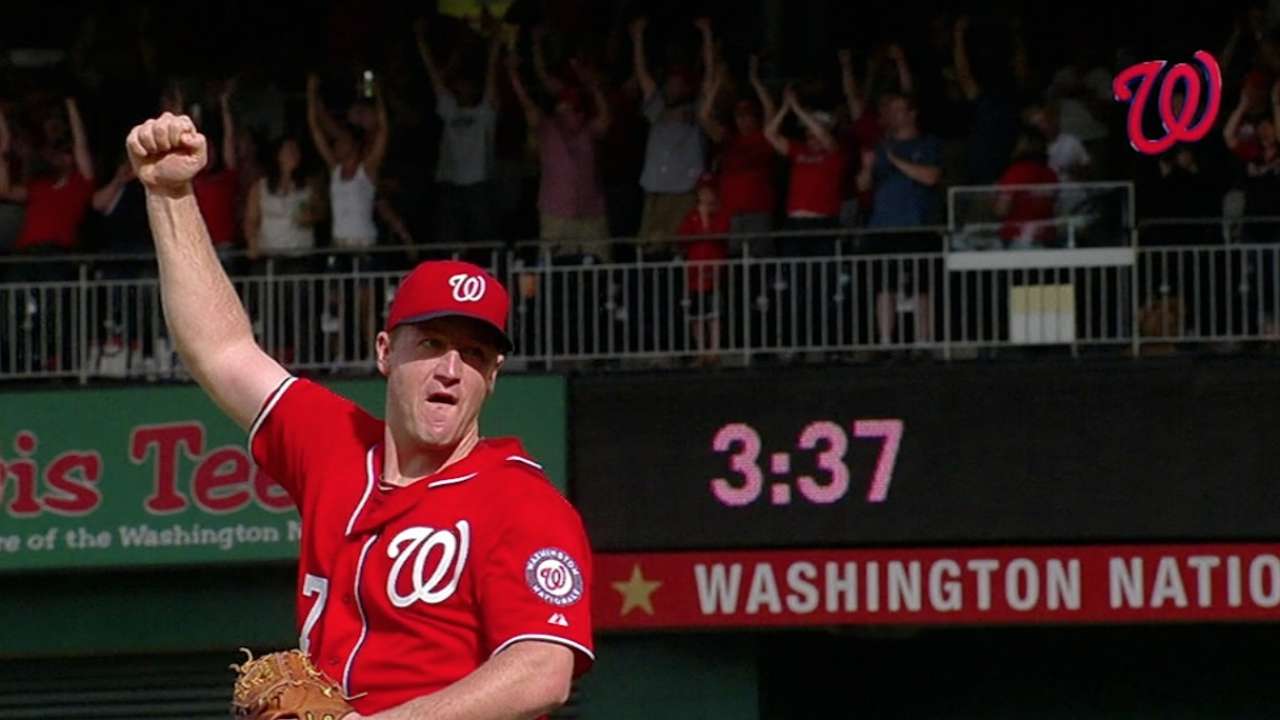 "I'm just getting ready for this season," he said Saturday, before pitchers and catchers were set to begin their first workouts. "If [the Nationals] want to bring something up, I'm here to listen. But I think everything's on hold right now."
Zimmermann said he does not want to negotiate during the season.
The Nationals and Zimmermann have been unable to reach any long-term agreement despite past efforts to get a deal done. The two sides tried before the 2014 season, but talks stalled and he accepted a two-year, $24 million extension.
Rizzo declined to discuss the progress of ongoing negotiations but added that he does not believe impending free agency for some players will cause a distraction this year.
"These guys are professional players," Rizzo said. "They're All-Star-caliber players and they're professionals. They're going to attack their jobs like they always do and the guys will have a smile on their face and a hop in their step. I think they're ready to take on what's in front of us for '15."
The Nationals have two starting pitchers, Zimmermann and Doug Fister, who will be eligible for free agency after the season. However, that did not stop Washington from signing free agent Max Scherzer during the offseason to a seven-year, $210 million contract.
"Obviously it's definitely shocking when you see a guy get that much money," Zimmermann said. "I'm happy for him. There's nothing I can really do. We negotiated a little bit and didn't get very far, so I'm definitely happy for him."
Zimmermann added: "He's one of the best in the game. To have him in our rotation is going to be huge."
Jamal Collier is a reporter for MLB.com. Follow him on Twitter at @jamalcollier. This story was not subject to the approval of Major League Baseball or its clubs.