Maddon a proponent of sports psychologists
Cubs manager believes club will benefit from having Dr. Ravizza consult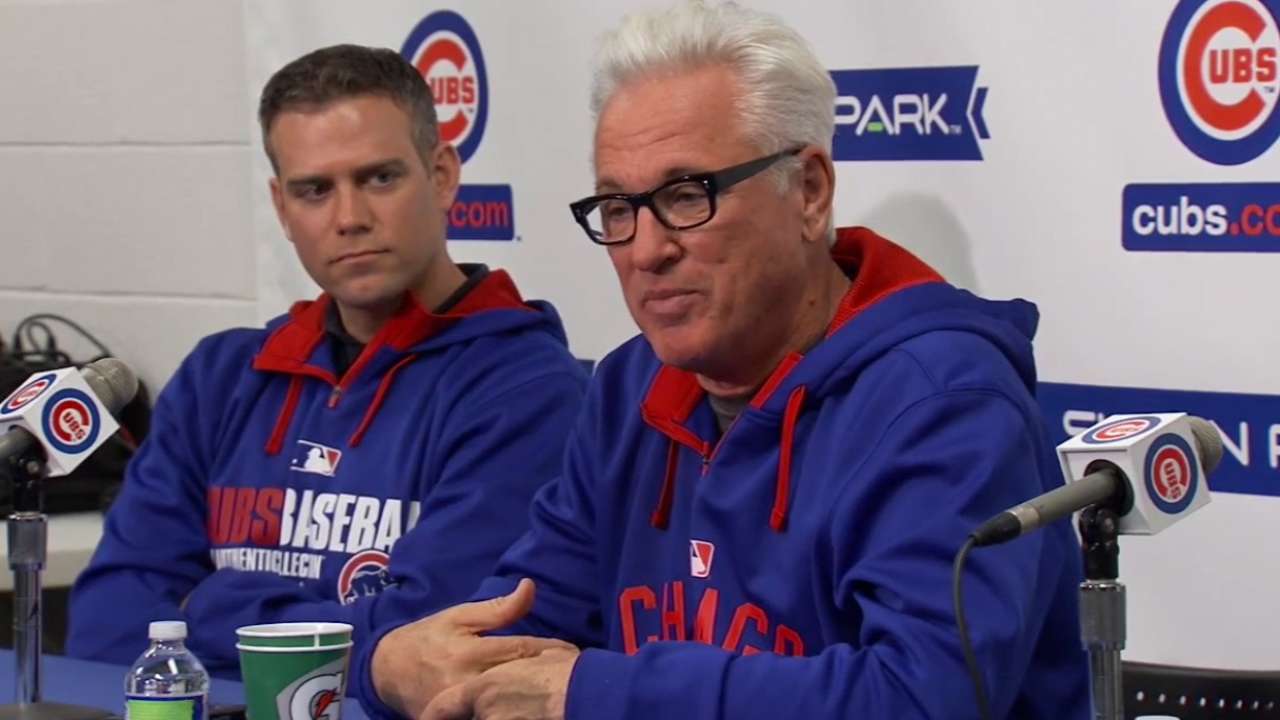 MESA, Ariz. -- The Cubs have hired Dr. Ken Ravizza as a consultant, and manager Joe Maddon hopes the renowned sports psychologist will be able to give the players an edge mentally.
Ravizza, a professor of applied sport psychology at California State University at Fullerton, is a "leading authority on providing stress management skills and coping strategies as well as mental skills training for peak performance," according to his bio. He's worked with other professional sports teams, including the Angels and Dodgers.
"Here's the thing about sports psychologists that people get confused with," Maddon said Friday. "People see it as being a weakness. Right away, 'This guy wants a sports psychologist, he must be weak.' That's the furthest thing from the truth.
"To me, it's just another coach, another skill," Maddon said. "We have hitting coaches, we have pitching coaches, we have infield coaches, we have coaches for everything. The mental-skills coach really can help you develop a routine that causes you to step out of the batter's box or get off the rubber or take that little extra moment in order to recapture the thought process and slow things down."
The Cubs also have Josh Lifrak, who is director of the mental skills program, and former outfielder Darnell McDonald on staff to help players with the mental aspect of the game as well. Lifrak spent 10 years as the senior mental conditioning consultant for IMG Academy in Brandenton, Fla.
"I'm a big believer," Maddon said. "That's another one of those little edges you're looking for in an attempt to win."
Carrie Muskat is a reporter for MLB.com. She writes a blog, Muskat Ramblings, and you can follow her on Twitter @CarrieMuskat. This story was not subject to the approval of Major League Baseball or its clubs.