Avila, Ausmus embrace new pace initiatives
Changes to instant replay, time clocks instituted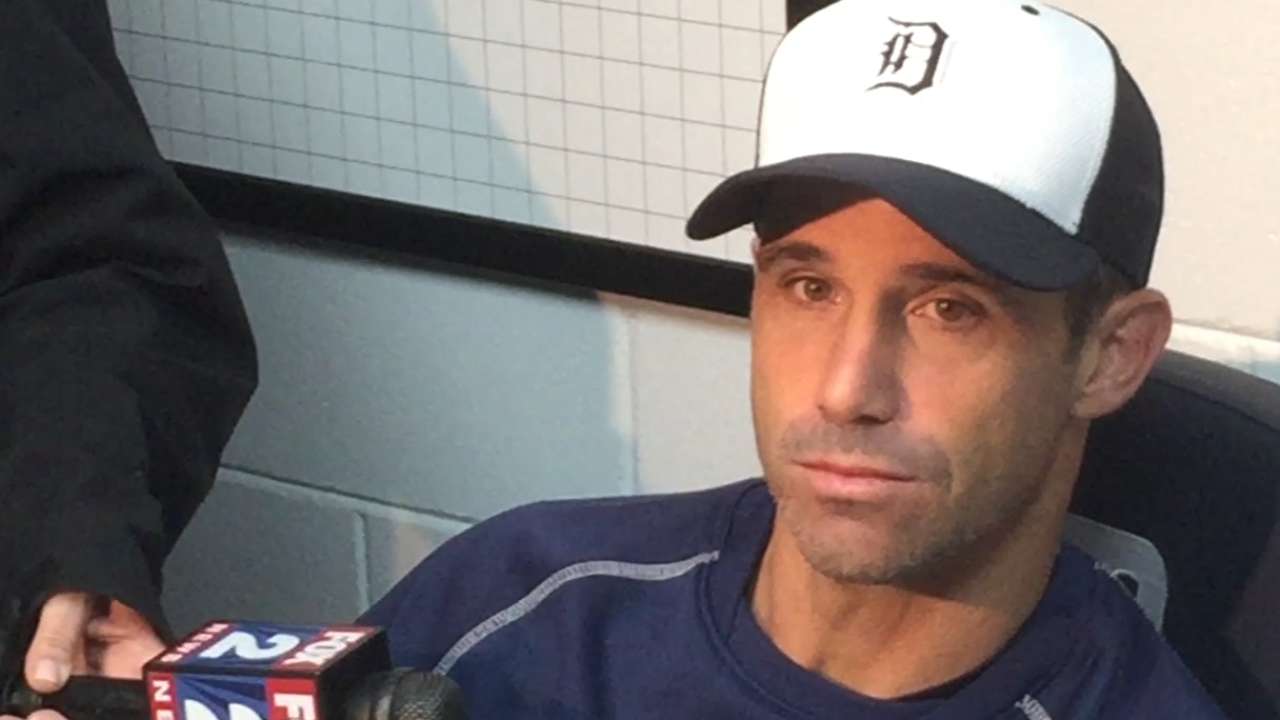 LAKELAND, Fla. -- Alex Avila was skeptical last month when he heard about the idea of a pitch clock. If Major League Baseball wants to speed up the pace of games, the Tigers catcher suggested commercial breaks would be a great place to start.
On Friday, MLB did that, announcing a timer and a set schedule for breaks between innings -- 2:25 for locally televised games, 2:45 for nationally televised games. And Avila was happy.
"We're not going to have any more 2-minute, 50-second breaks and three-minute breaks, stuff like that," Avila said Friday. "I think regulating that a little bit will make a big difference."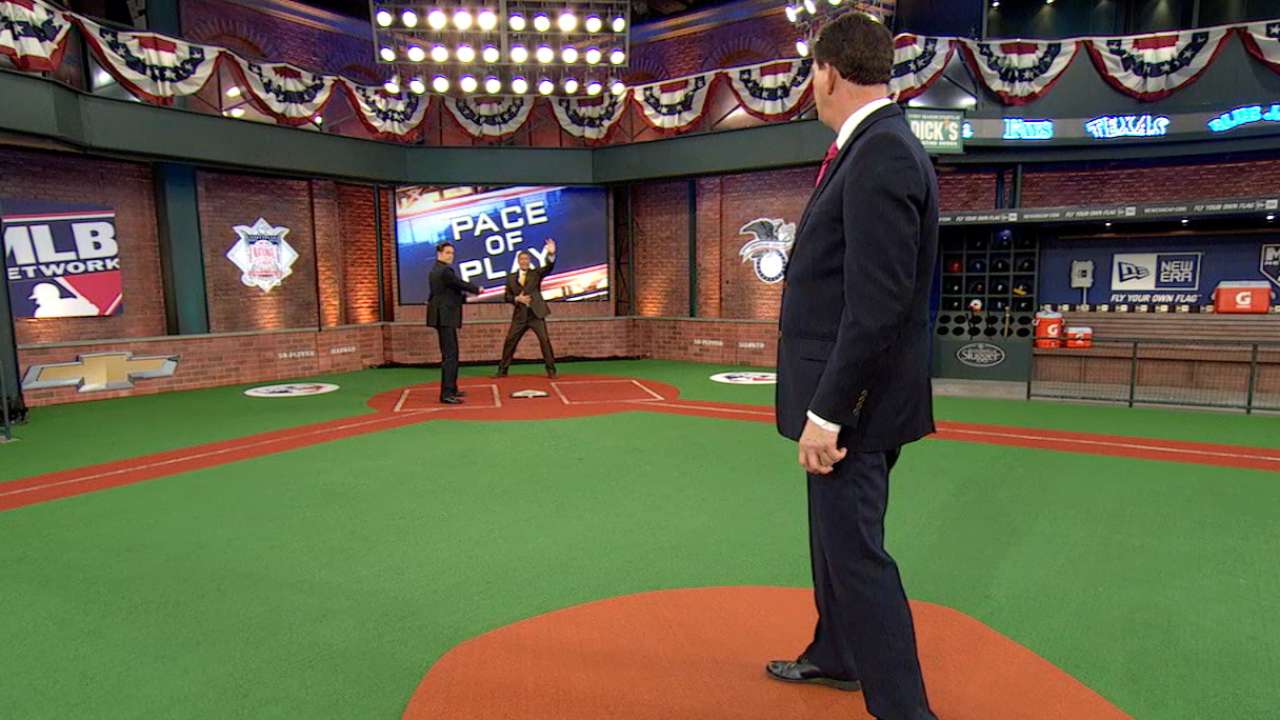 For practical purposes, the break is much less for pitchers. Friday's announcement included a detailed schedule to ensure the inning would begin right out of a break. Pitchers are supposed to throw their final warmup toss with about 30 seconds left. Batters will be encouraged to get in the box with 20 seconds left, and the pitcher is expected to begin his motion as soon as the batter turns his attention to the pitcher.
It's the consistency Avila wants.
"That's the thing," he said. "Me and the pitcher, before every single game, we ask [pitching coach Jeff Jones], 'How much time do we have in between [innings]?' Sometimes it's 2:15, and other times it's three minutes, whatever. And we plan accordingly, so the pitcher's not standing out there after his warmup pitches. So a lot of times, we're just sitting in the dugout, waste 30-45 seconds by sitting in the dugout, then run out there and throw your pitches and get ready. This way, that kind of eliminates that. You have a set time and you're out there ready to go by the time they come back. I think that'll make a big difference."
Avila's manager, longtime Major League catcher Brad Ausmus, welcomed the initiatives, including the change that allows managers to request instant replay from the dugout without walking out and stalling for time.
"I think it's probably a step in the right direction," Ausmus said. "I tried, quite frankly, not to leave the dugout anyway unless I had to, when it came to replay. But I do think, without disrupting the game, we should do what we can to speed up the game. It has gotten a little long.
"My understanding is you're still going to have a little bit of time. You signal the umpire, 'Hold on, give us a second,' without actually having to go out there and feign conversation. I think it's just a matter of avoiding the time of the stroll out and the stroll back."
Ausmus said he was never a fan of the small talk anyway.
"I'll be honest with you: When I went out there, I just said, 'Hey, I'm killing time to get a signal from the dugout,'" he said. "It's kind of how I was as a catcher, too. I just told them the truth. They'd just stand there and we'd both be staring at the dugout looking for a signal."
Jason Beck is a reporter for MLB.com. Read Beck's Blog and follow him on Twitter @beckjason. This story was not subject to the approval of Major League Baseball or its clubs.