Leake glad he wasn't moved, focused on 2015
Righty open to signing extension with Reds, but also OK becoming a free agent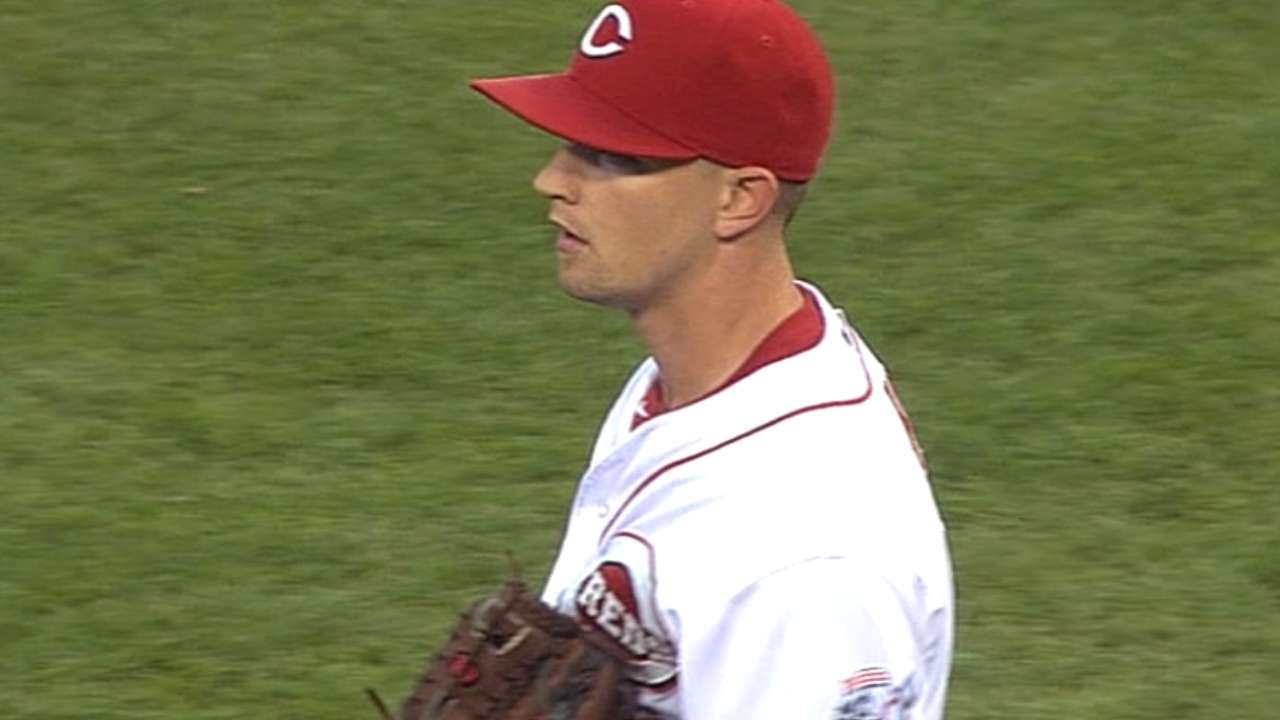 GOODYEAR, Ariz. -- When the offseason began, the Reds had four starting pitchers who were one year away from free agency in Johnny Cueto, Mat Latos, Mike Leake and Alfredo Simon. Because of payroll constraints and the idea that one or all could leave without compensation, there was talk that some of them would have to go. All were subjects of trade rumors.
The two pitchers who departed in deals were Latos (to the Marlins) and Simon (to the Tigers). Leake avoided arbitration for the third time last month when he signed a one-year, $9.775 million deal.
"I was glad they wanted me to stick around and be with them for this year," Leake said on Friday. "It's tough to see those two go because they were such an important part of our puzzle. [The Reds] had to work within their parameters. Now we have to step up and take care of 40 percent of our rotation now."
Of course, Leake and the Reds still face the specter of his approaching free agency. There have been no overtures -- yet -- about trying to keep the 27-year-old right-hander around longer with an extension.
Leake was open to remaining with the Reds long term, but he's also not afraid to dip his toes into the waters of the open market.
"I'll be happy to stay in Cincinnati, but I'd also be happy to go to free agency," he said. "I'd like for them to show interest. They haven't yet. If they don't have interest, they don't have interest."
Leake does not have a price range for what it would take to sign a long-term deal.
"Not yet. If the time comes and they say they want to talk, we'll talk and see what they say and how close they are," Leake said. "When the time comes, I'll think about it more. I'm not worried about it right now."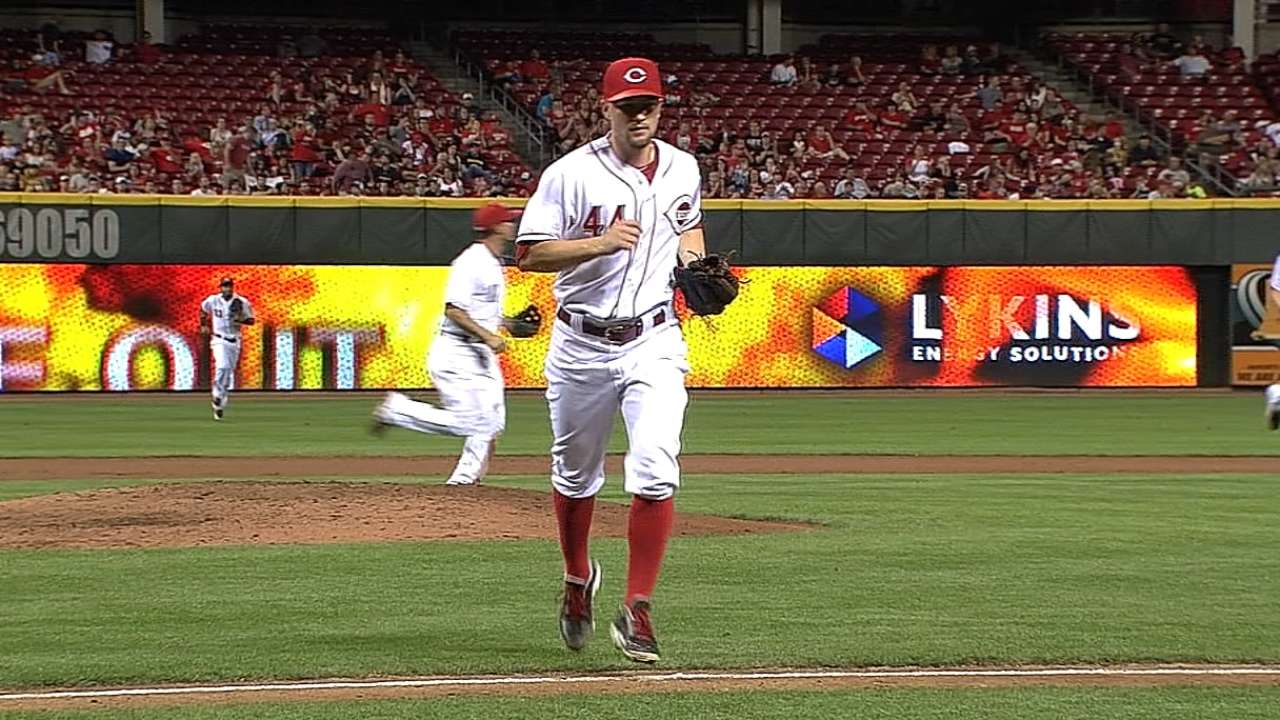 With the two departures, Leake is slated to be the Reds' No. 3 starter, and he is coming off a strong season. Although his record was 11-13, he had a 3.70 ERA and set career highs with 214 1/3 innings, 33 starts and 164 strikeouts.
Five years ago, Leake made the club out of camp as a non-roster invitee. The first-round pick in the 2009 First-Year Player Draft went directly from college baseball to the Majors without a Minor League stop. Lifetime, he is 53-42 with a 3.92 ERA in 147 games (142 starts).
"My goal every start is to have the team be in it and feel like I gave my full effort," Leake said. "As long as my head is there and I kept the team in it, I felt like I did my job."
Leake didn't view the 2015 season with the worry of pitching for a new contract.
"I can only control what I control. There is no added pressure," Leake said. "I might go out this year and [struggle]. I might go out this year and dominate. You don't know what you're going to get each year because you don't know the obstacles that will be thrown your way. You don't know how your arm or body is going to feel that year. Take each year, and each start, and just work hard and battle each time you go out rather than worry about what is going to happen 30-33 starts from now."
Mark Sheldon is a reporter for MLB.com. Read his blog, Mark My Word, and follow him on Twitter @m_sheldon. This story was not subject to the approval of Major League Baseball or its clubs.