White Sox split on MLB's new pace initiatives
Some players wary of affecting integrity of game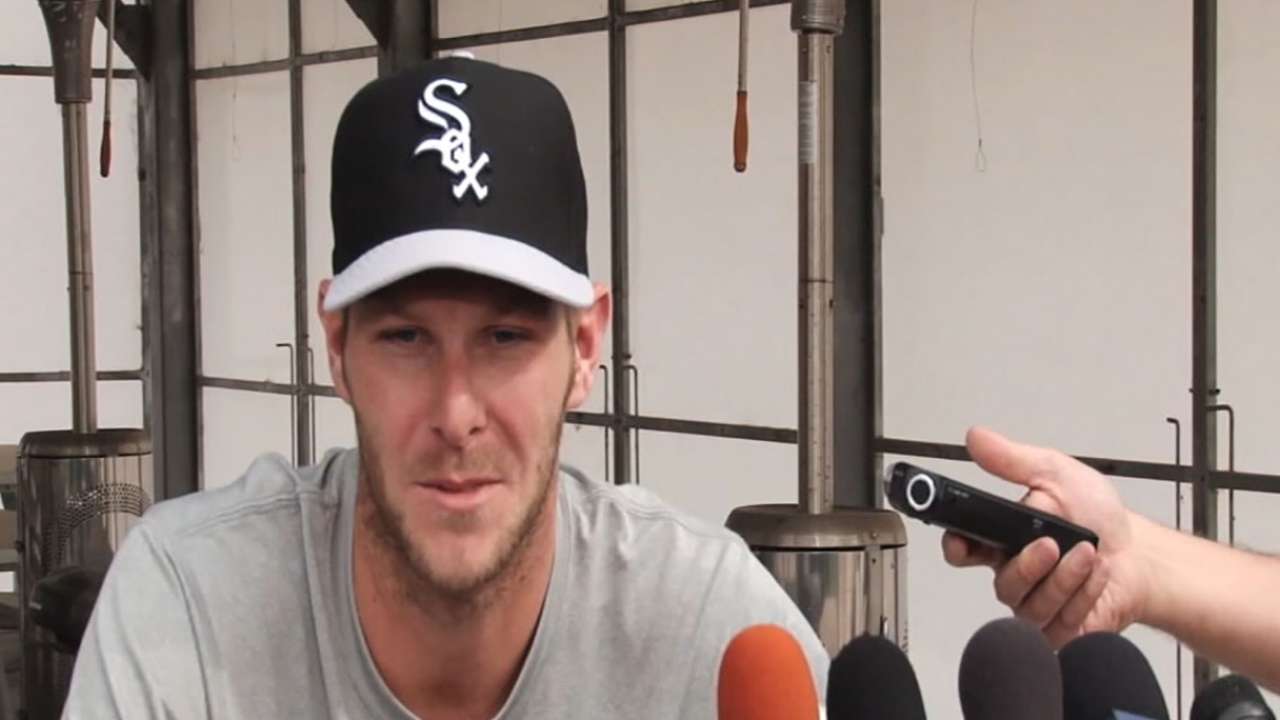 GLENDALE, Ariz. -- Adam Eaton is not a big supporter of the pace-of-game initiatives to be incorporated during the 2015 season, announced by Major League Baseball and the MLBPA on Friday. Chris Sale liked the moves, while White Sox player representative Tyler Flowers took a more pragmatic approach.
"You have to adapt to the times and I think it's been something they've been looking at for a while," Flowers said. "We're open to looking at things to help that, but we also can't affect the integrity of the game.
"The ones we agreed to and that we're trying this year, hopefully those will have some good results. Hopefully that will be the end of it because we don't want to affect the game."
These basic changes include umpires enforcing Rule 6.02(d), requiring hitters to keep one foot in the box during an at-bat, subject to certain exceptions. They also include timers being used to resume the game promptly after inning breaks and managers no longer having to come out of the dugout to initiate a replay.
Sale looks at these initiatives as helping baseball fit a "generation of right now."
"People don't feel like sitting through four-hour games. We are not too fond of them either. Anything to pick up the pace and get it going will be good," Sale said. "I like it. Get the ball and throw it. It's pretty simple."
Eaton, an admitted old-school player, doesn't want to take the thinking part out of a "thinking man's game."
"I get you try to keep the fan base, I understand that, but the fan base understands this is a thinking man's game and when a pitcher steps on the rubber, there's a lot going on," Eaton said. "There's thinking in the dugout, there's thinking, manager, first-base coach, third-base coach, and that's the beauty of the game. Why speed that up?
"I'd hate in the World Series that we're trying to figure out what to pitch in a 3-2 count with the bases loaded and 'Oh man, the time clock is too much.' What is the game going to come to? It's been great for 120 years. But that's my opinion. I just work here and whatever the boss says is what I'll go by. If I need to keep my foot in the batter's box, I'll do it."
Scott Merkin is a reporter for MLB.com. Read his blog, Merk's Works, and follow him on Twitter @scottmerkin. This story was not subject to the approval of Major League Baseball or its clubs.