Thornburg ready to pick up where he left off in 2014
Brewers righty feeling healthy after elbow issues derailed a promising start last year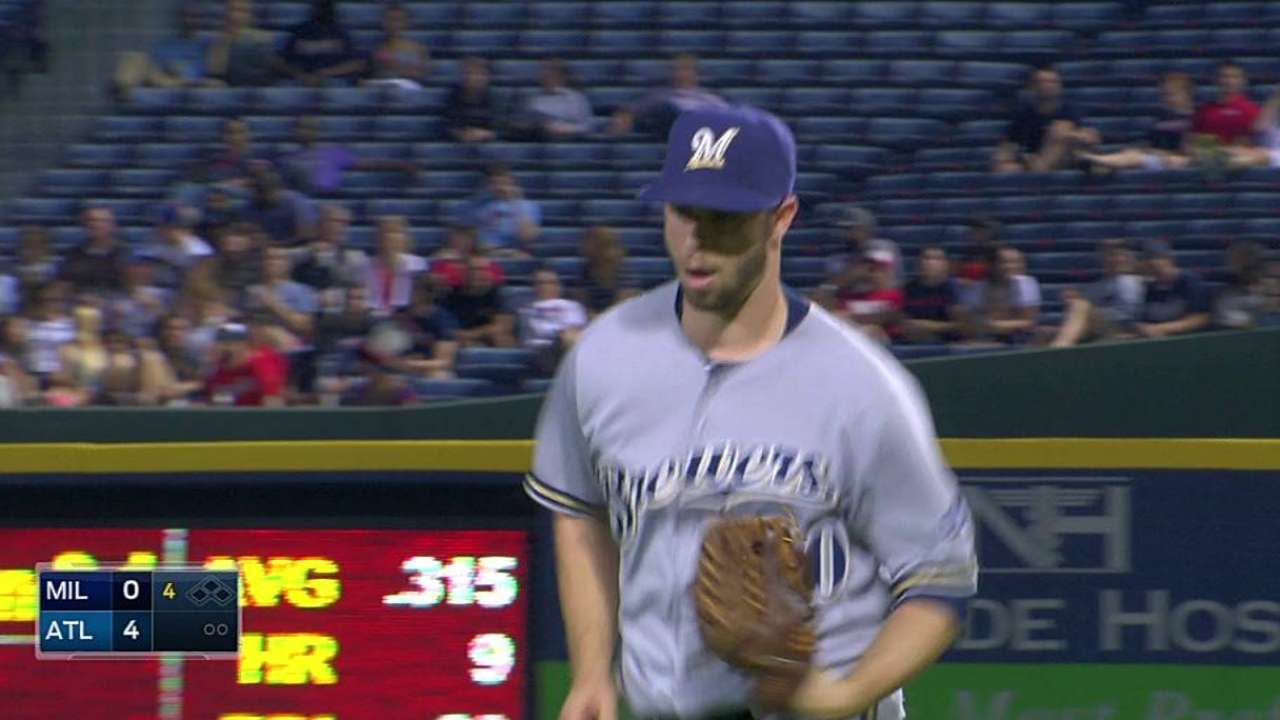 PHOENIX -- Tyler Thornburg, whose sensational start last season in the Brewers' bullpen was derailed by an alarming right elbow injury, felt like one of the guys as pitchers and catchers reported for Spring Training on Friday.
When the team takes the field Sunday for its first formal workout, Thornburg does not expect to be under any physical restrictions.
"As far as I know," the right-hander said. "They haven't told me any different."
Though the final call still belongs to the Brewers' medical department. Players will undergo physicals off-site on Saturday, though Thornburg said he's undergone most of the necessary tests already, with "no red flags."
Thornburg was shut down last June with elbow pain and feared he was headed for Tommy John surgery in July, after the first of what would be two setbacks in his recovery from what was eventually diagnosed as a partially torn ulnar collateral ligament.
He had already successfully rehabbed a similar injury during his freshman year of high school, and again, doctors advised against surgery and what would have been a year-long rehabilitation.
By August, it was clear that Thornburg would not be able to return before the end of the season. He was prescribed a platelet-rich plasma injection and more rest. In November, he resumed a comeback that Thornburg hopes will carry him to Milwaukee's Opening Day roster.
"It wasn't until about 10 weeks after the PRP that I was able to move it around and started feeling like, 'OK, this may be OK,'" Thornburg said. "I feel incredibly blessed to have had that time."
Adam McCalvy is the Brewers beat reporter for MLB.com. He has been covering the club since 2001.
This story was not subject to the approval of Major League Baseball or its clubs.