Sale focused on present, season-long health
Lefty wants performance to embody leadership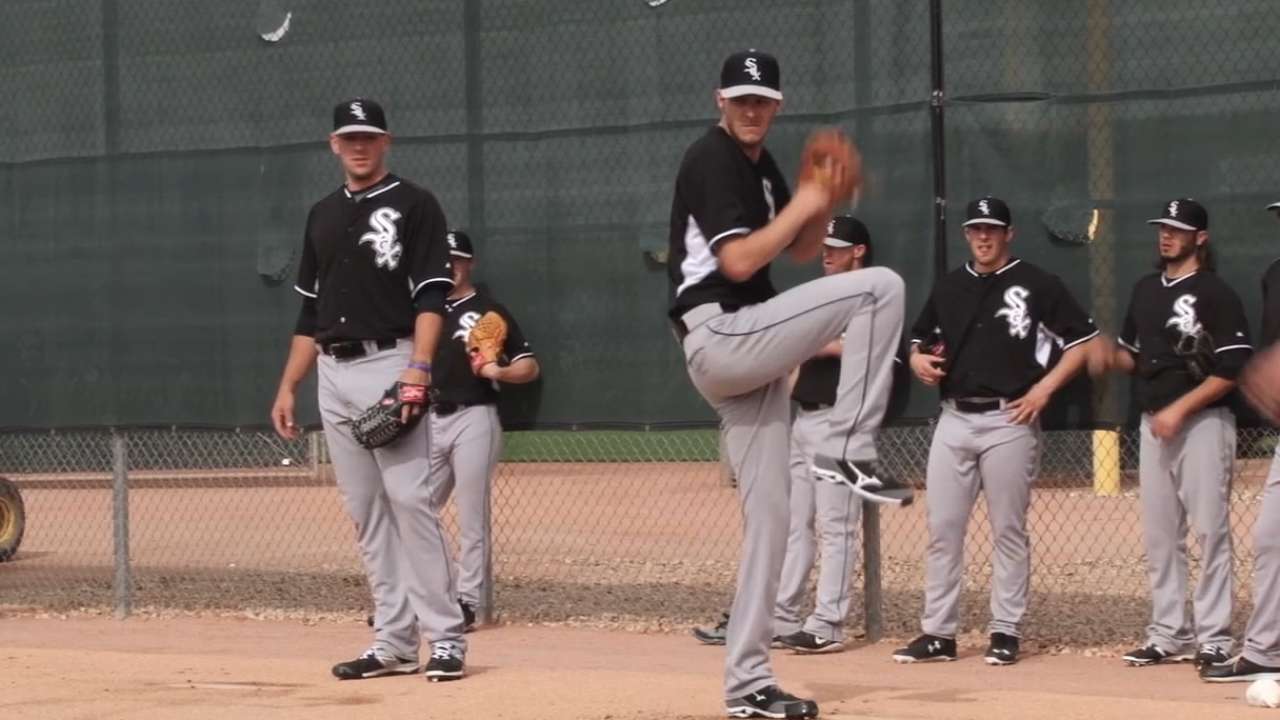 GLENDALE, Ariz. -- When Paul Konerko retired from the White Sox after the 2014 season, finishing 16 years with the organization, one school of thought was that the team was now Chris Sale's.
The 25-year-old ace and third-place finisher in the 2014 American League Cy Young Award race balks at such an idea, pointing out that the man known as "King" played every day for much of his career. Sale pitches every five days.
But Friday afternoon, on a day when White Sox pitchers and catchers officially reported to Camelback Ranch, Sale flashed the presence of a team leader. He mixed his usual good humor with a bit of protective fire for a White Sox team carrying high hopes into 2015.
One line of questioning focused on the White Sox struggling defensively over the past two years, but in Sale's estimation, you don't win games with a porous defense or a negative attitude. In fact, Sale's total focus fell upon what could be accomplished in the future, set up by work during Spring Training.
"All the stuff from last year and the things that that happened in the past, there's not one thing that happened last year, 10 years ago or 100 years ago that are going to help us today, tomorrow or the next day," Sale said. "We're here to play.
"All that [garbage] that you're talking about from the past, not catching balls and not making pitches, none of that matters any more. Today's a new day, tomorrow's a new day and this is a new season. We're taking the bull by the horns and trying to sit here at the end."
Sale did more massage therapy this offseason but otherwise kept his conditioning program similar to the past. There already has been talk with the White Sox about overcoming that "first bump in the road," according to Sale, in terms of soreness that has plagued the southpaw in some form during each of his three seasons as a starter. It landed him on the disabled list for the first time in 2014.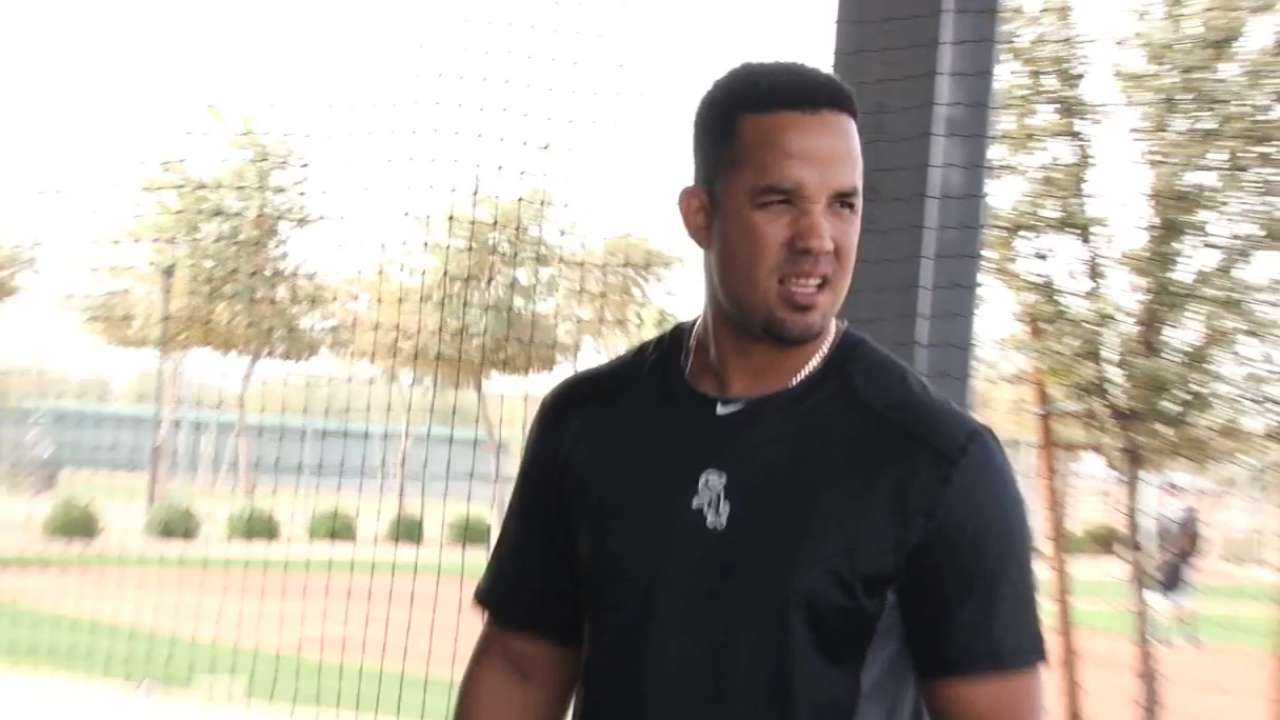 With continued strong communication and watching Sale's workload even as early as Spring Training bullpen sessions, the White Sox are geared toward keeping Sale in top form and at the top of the rotation. When he's healthy, Sale is as good as any starter in the game. But don't get Sale started on individual honors or individual contracts.
Those accolades were pushed aside for the team focus, a similar line of thought Sale espoused to MLB.com in late January.
"Winning a World Series, that's what we all show up for," Sale said. "I don't think a team comes in and says, 'Hey, let's finish in second place this year.' It's a lot of hard work that goes into this and it's a long season, so you might as well see if we can go all the way.
"We're not winning any games on paper, so you still have to play. We have everybody in the right position, but you still have to play the games and that's what we're here for. Working hard, and hopefully we're still talking here at the end."
Scott Merkin is a reporter for MLB.com. Read his blog, Merk's Works, and follow him on Twitter @scottmerkin. This story was not subject to the approval of Major League Baseball or its clubs.