Braves open Spring Training with plenty to say
Pace of game, franchise history and competition on the minds of players on Day 1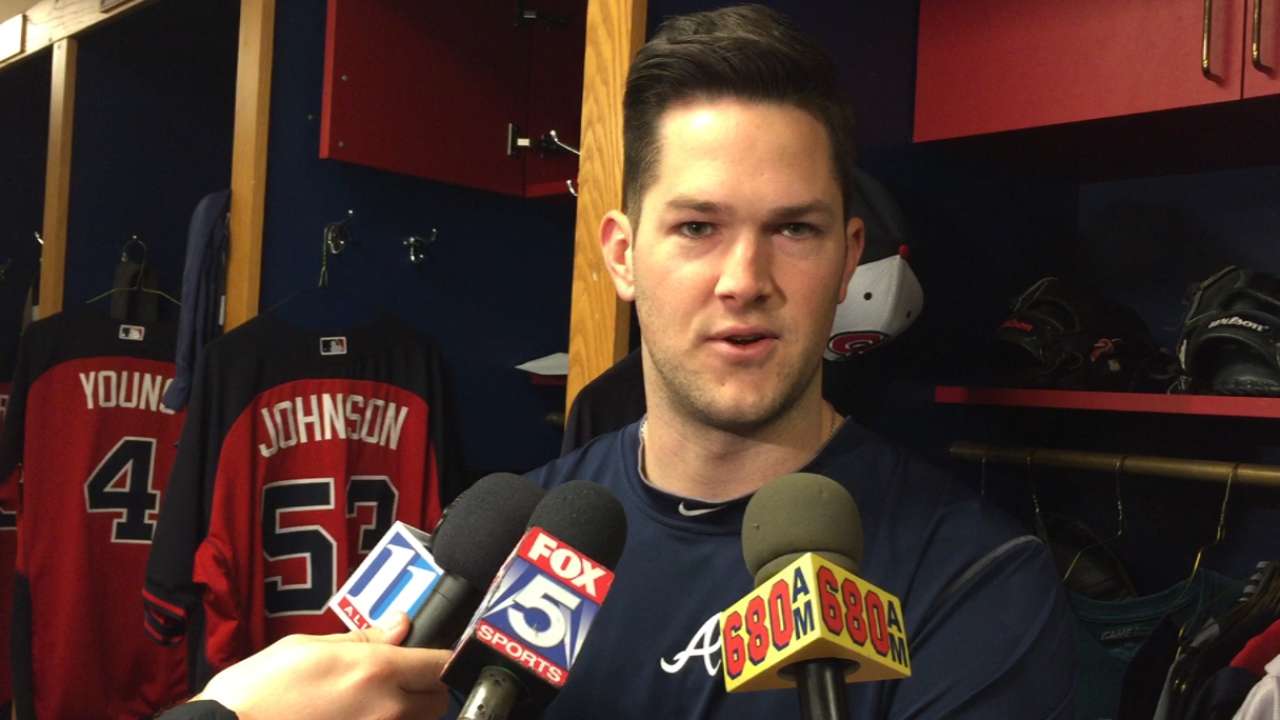 LAKE BUENA VISTA, Fla. -- As the Braves welcomed their pitchers and catchers to Spring Training on Friday, many of the players expressed optimism and excitement about the upcoming season. Though this was a popular topic, many others were addressed as camp officially opened.
Below are some of thoughts that were expressed in the Braves clubhouse on Friday:
Third baseman Chris Johnson on the less-than-lofty projections that have been placed on the Braves:
"I'd probably be lying if I said none of us thought about that or read that stuff in the offseason. But it really doesn't bother us. It will be a lot more gratifying when we start winning some games and prove to people that we're not going to be as bad as they think we will be. So, I think it will be a lot of fun this year."
Braves left-handed starter Alex Wood on pushing Julio Teheran for the Opening Day start:
"I think we have the makings of a really good pitching staff. It's going to be fun here in Spring Training. We're going to start to see the competitiveness between these guys in the rotation, specifically. I think it's going to be great. We'll all push each other. I think as a starting pitcher, you can't come into Spring Training and not have your goal to be the Opening Day starter. Short-term, that's what everybody looks at. It's Julio's job, but I'm going to give him a run for his money so that he's not slacking that much."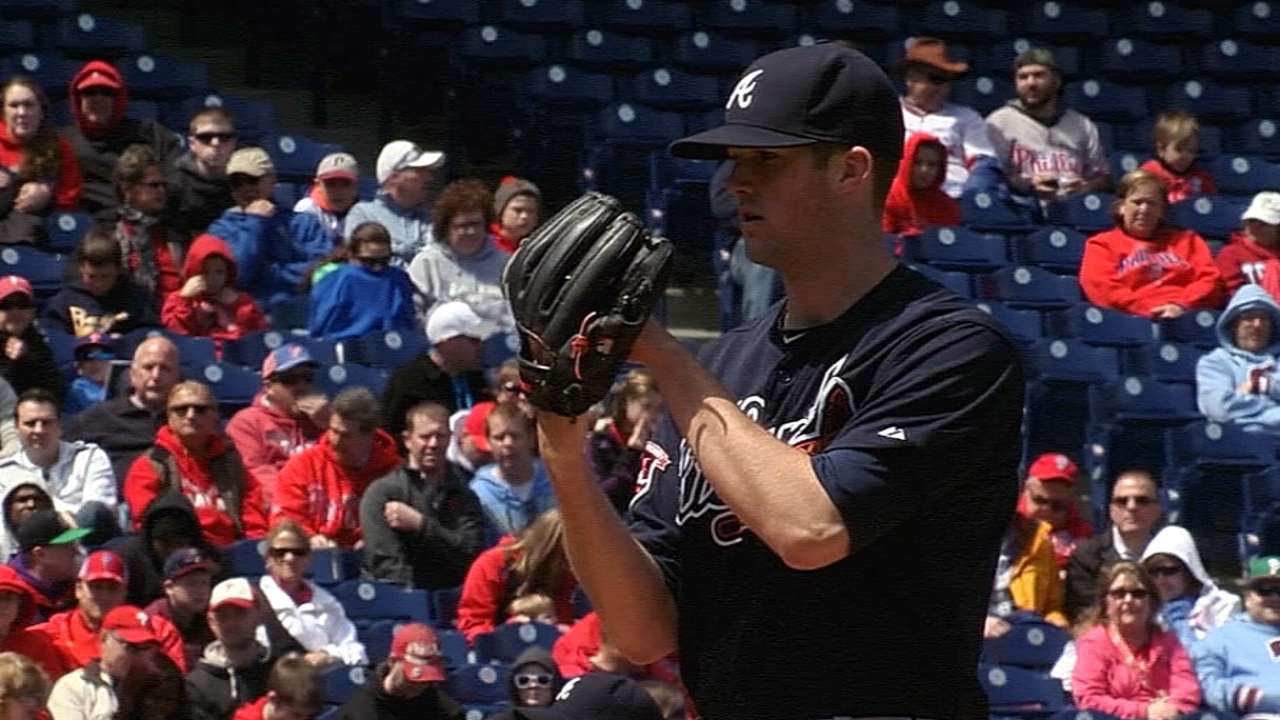 Reliever Jason Grilli on MLB's new pace-of-game initiatives:
"I'm not a guy who tries to be a human rain delay, so it's never been a factor to me. Maybe it will affect a few guys, but I don't think it will be all that big of a deal. I know we're trying to speed up the game, but those are little idiosyncrasies of the game that I think there is too much emphasis and discussion about. If people are going to monitor it and try to help it along, they'll help it along. [As pitchers] we can't think about all this stuff and all the questions we're going to have to answer; we wouldn't be able to put a four-seamer on the black. So to me, it's kind of irrelevant."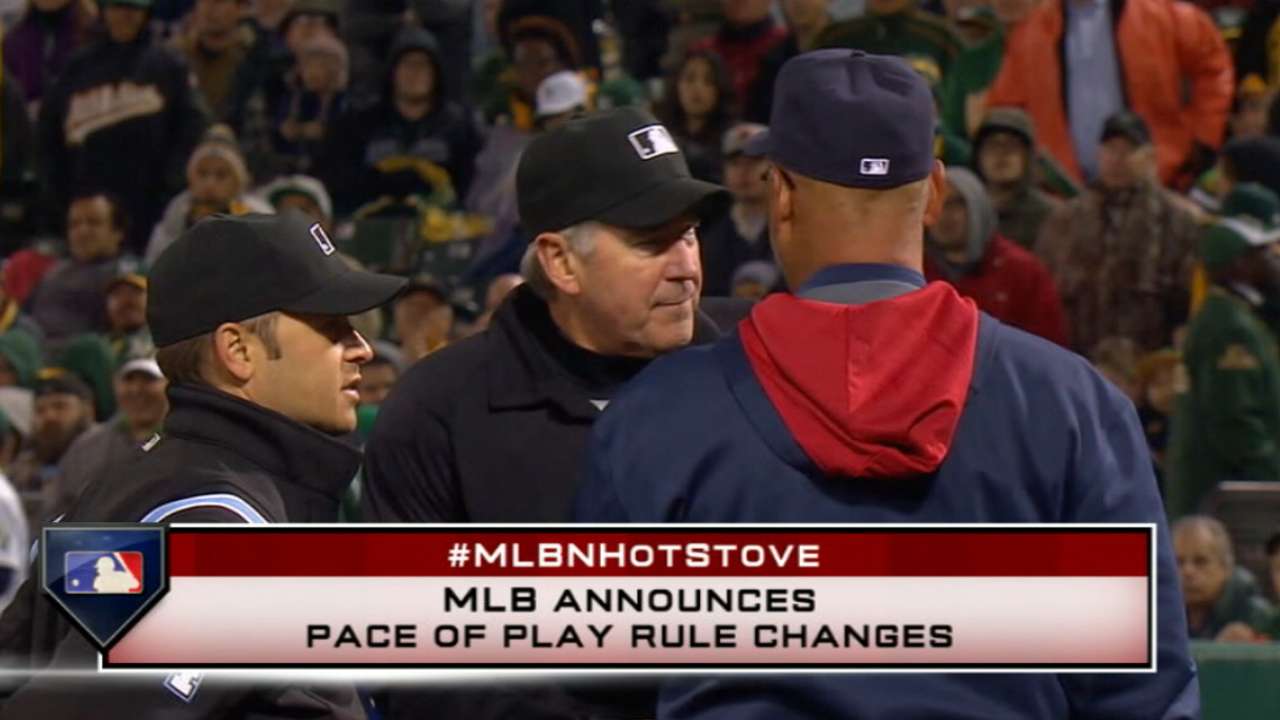 Outfielder Eric Young Jr. on the respect he gained for the Braves while his father was playing against some of the great Atlanta teams of the 1990s:
"I loved watching them. Fred McGriff, David Justice, Otis Nixon and TP [Terry Pendleton]. Now, having the uniform on, it's a big thrill. This was one of my favorite teams outside of wherever my dad was, especially in the '90s. I'm looking forward to it."
Catcher Christian Bethancourt on the opportunity to learn from veteran A.J. Pierzynski:
"I'm looking forward to talking to him and figuring out what I can learn from him. He's a guy that has been around for a long time. I'm excited to work with him."
Mark Bowman is a reporter for MLB.com. This story was not subject to the approval of Major League Baseball or its clubs.