Which Nats ace will get the call on Opening Day?
Strasburg has received the nod the past three years, but club has options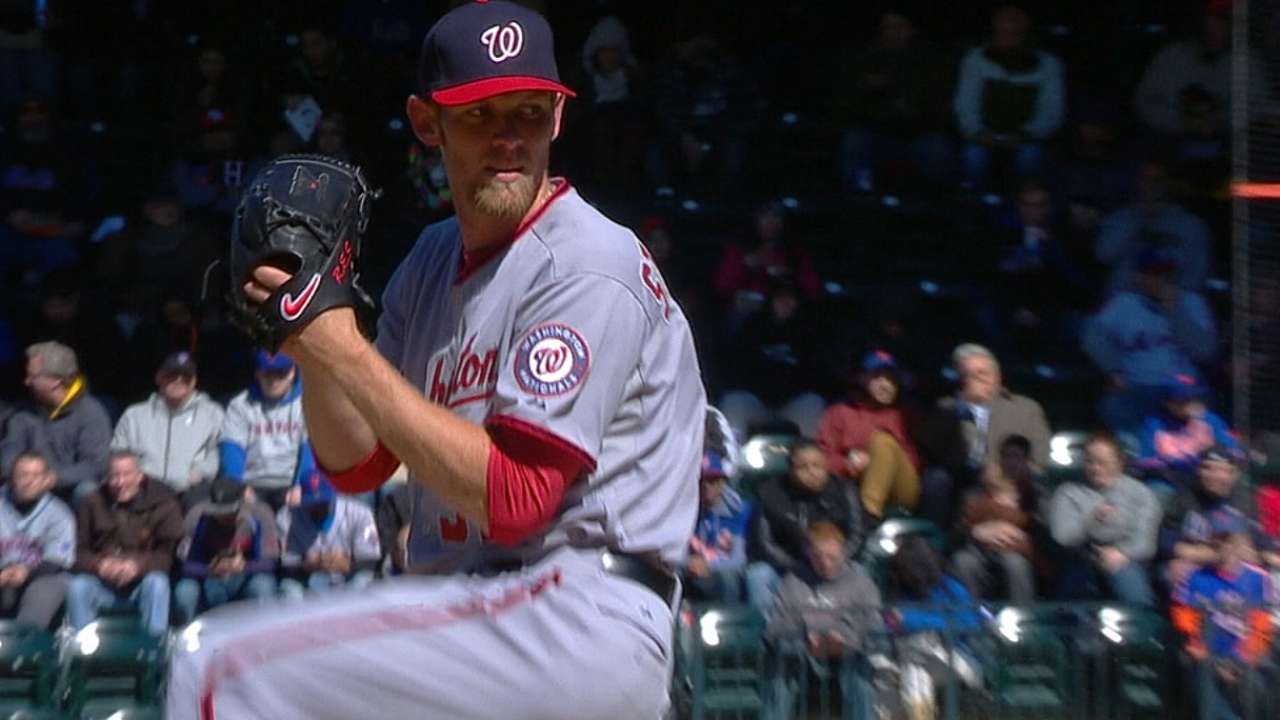 VIERA, Fla. -- Nationals manager Matt Williams is going to have a bit of a quandary on his hands to start the season.
Washington has built a starting rotation that was already being deemed historic before anyone arrived for Spring Training. And with a plethora of aces at his disposal, Williams will have to decide who will take the ball on Opening Day.
He could stick with right-hander Stephen Strasburg, who has served as the team's Opening Day starter for each of the past three years. Then there is Max Scherzer, the 2013 American League Cy Young Award winner who the team signed to a seven-year, $210 million contract in the offseason. Jordan Zimmermann threw a no-hitter during last year's regular-season finale. But Doug Fister led the team with 16 victories and a 2.41 ERA last season. And Gio Gonzalez finished with a 2.77 ERA in his last nine starts.
Yes, there are worse problems to have.
"You can say you have five aces, no aces, it doesn't matter," Scherzer said. "It's a team. It's how you play as a team."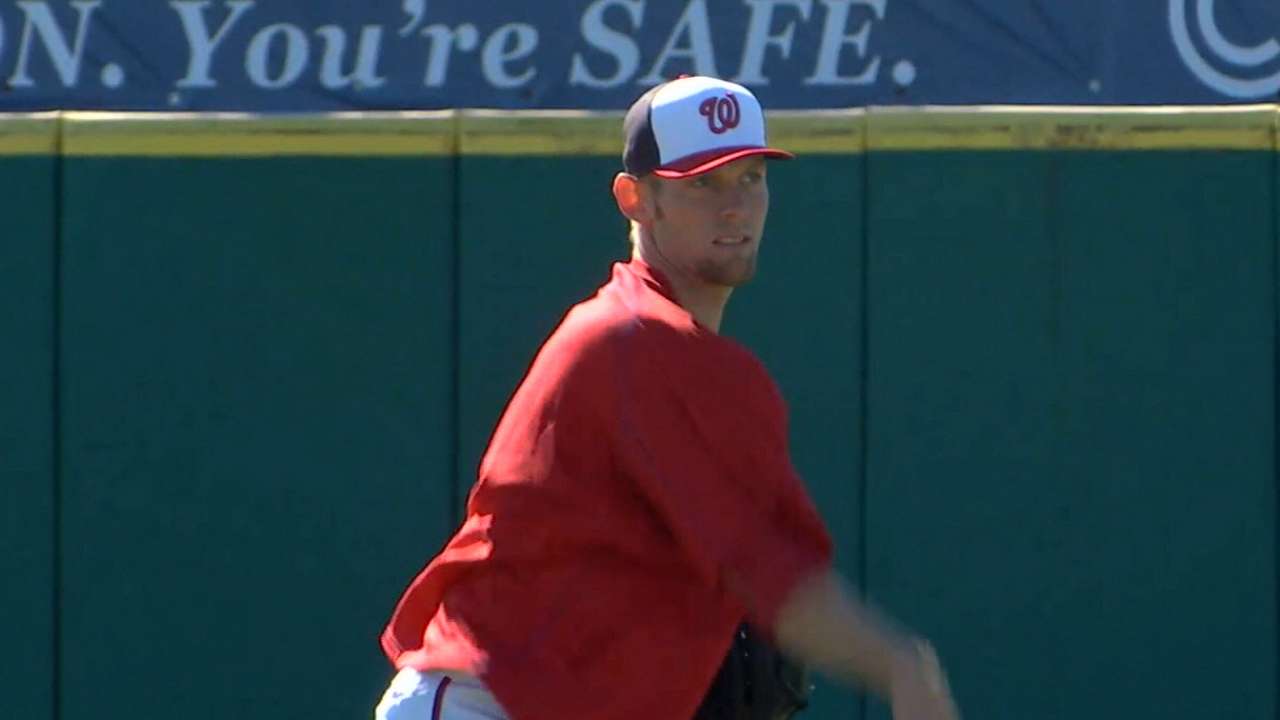 One of the five will get the nod on Opening Day, but the pitchers seem comfortable without anyone carrying the title of ace beyond that point.
"Everybody wants to be that number one guy, everybody wants to be a leader," Strasburg said. "I think that's just the kind of guys we have in the clubhouse here. I'm not going to change how I go about my business, and I know everybody else is going to do the same, so I just have to do all I can to go out there and win as many games as I can."
Jamal Collier is a reporter for MLB.com. Follow him on Twitter at @jamalcollier. This story was not subject to the approval of Major League Baseball or its clubs.