Cervelli hungry to learn all he can for everyday gig
Catcher talking to other Bucs backstop Stewart, getting to know pitchers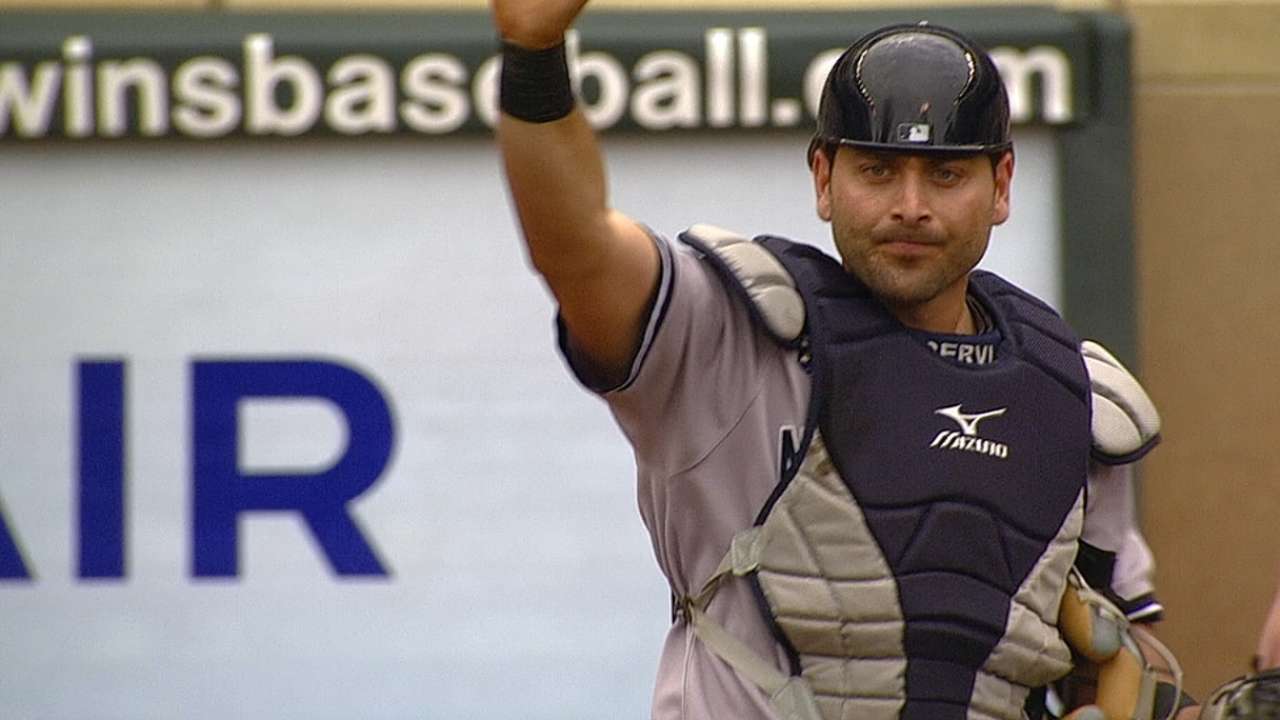 BRADENTON, Fla. -- As Francisco Cervelli was getting dressed to leave Pirate City early Friday afternoon, infielder Jung Ho Kang was on his way out of the clubhouse. Cervelli stopped Jae Han, Kang's interpreter, and asked how to say "See you tomorrow" in Korean. He gave it a few tries and eventually got it right, or came close enough, as Kang smiled and repeated the words back at Cervelli.
This is going to be a time of learning for Cervelli, the Pirates' new starting catcher.
Cervelli signed with the Yankees in 2003 and spent his entire career in their organization until the Nov. 12 trade that sent him to Pittsburgh in exchange for lefty Justin Wilson. Expected to catch the majority of the Pirates' games this year, Cervelli will spend the spring getting used to, among other things, a new set of arms standing 60 feet and 6 inches away.
"I take it day by day. I've been studying every guy," Cervelli said Friday. "It's going to be good. It's going to be a good challenge."
Backup catcher Chris Stewart made the exact same adjustment last spring, as he was traded from New York to Pittsburgh last offseason. Having Stewart around should help ease Cervelli's transition, but the real work will come in the bullpen, in games and in the conversations that take place after.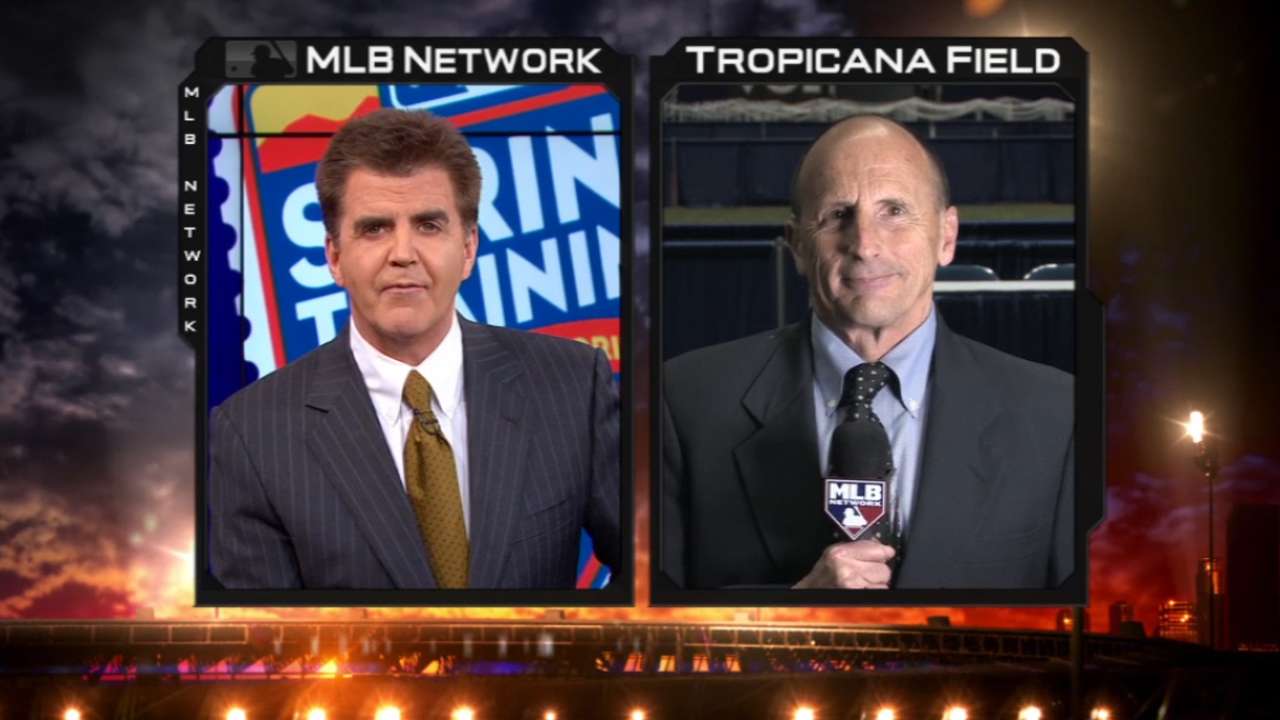 "You try to build relationships, try to understand personalities, and then you've got to understand the physical aspects of [the pitchers'] game, too," Stewart said. "It's a lot to take in in such a short time, from Spring Training to Opening Day."
That kind of interaction appears to be right in Cervelli's wheelhouse, though. He was chatting up Stewart and several Pirates pitchers during Friday morning's bullpen sessions, and he seems eager to get to know everyone around him.
It's easy to see and hear Cervelli's excitement and even easier to understand it. He'd been hoping to land an everyday job his whole career, only to be derailed in recent years by fluke injuries and the Yankees' signing of Brian McCann.
But this spring, Cervelli is finally preparing to be the clear No. 1 on the depth chart. He's proven he can hit in limited time, batting .301/.370/.432 in 49 games last year, and he's received high marks for his defense. Now, it's just a matter of putting it all together and staying healthy.
"I feel very lucky that I'm here and I got a big opportunity," Cervelli said.
Pittsburgh's catchers will get together as a group Saturday to watch video on each of the club's pitchers. During that time, returning players like Stewart can tell the newer guys like Cervelli what they feel each pitcher does best, what they need to work on, how to deal with personalities and so on.
"Some guys come quicker than others. Some guys are tough to figure out," Stewart said. "You don't know whether to kick them in the butt or if you've got to pat them on the butt. It's a matter of understanding which guys respond to certain situations. I think some guys come quicker than others."
And some knowledge can only come with time and experience. You can build a strong foundation in Spring Training, but there are some things you can't prepare for in a bullpen session or a Grapefruit League game. But Pirates manager Clint Hurdle said Cervelli is off to a good start.
"There's clear, clean communication," Hurdle said. "He's got experience. He is a hungry learner right now. This is a wonderful opportunity for him and for us."
It's also an opportunity for Cervelli to learn, whether it's teammates, pitchers, personalities -- maybe some Korean, too.
Adam Berry is a reporter for MLB.com. Follow him on Twitter at @adamdberry. This story was not subject to the approval of Major League Baseball or its clubs.