Slated to start, Bethancourt not resting on laurels
Braves catching prospect: 'Still have to prove myself every day and every year'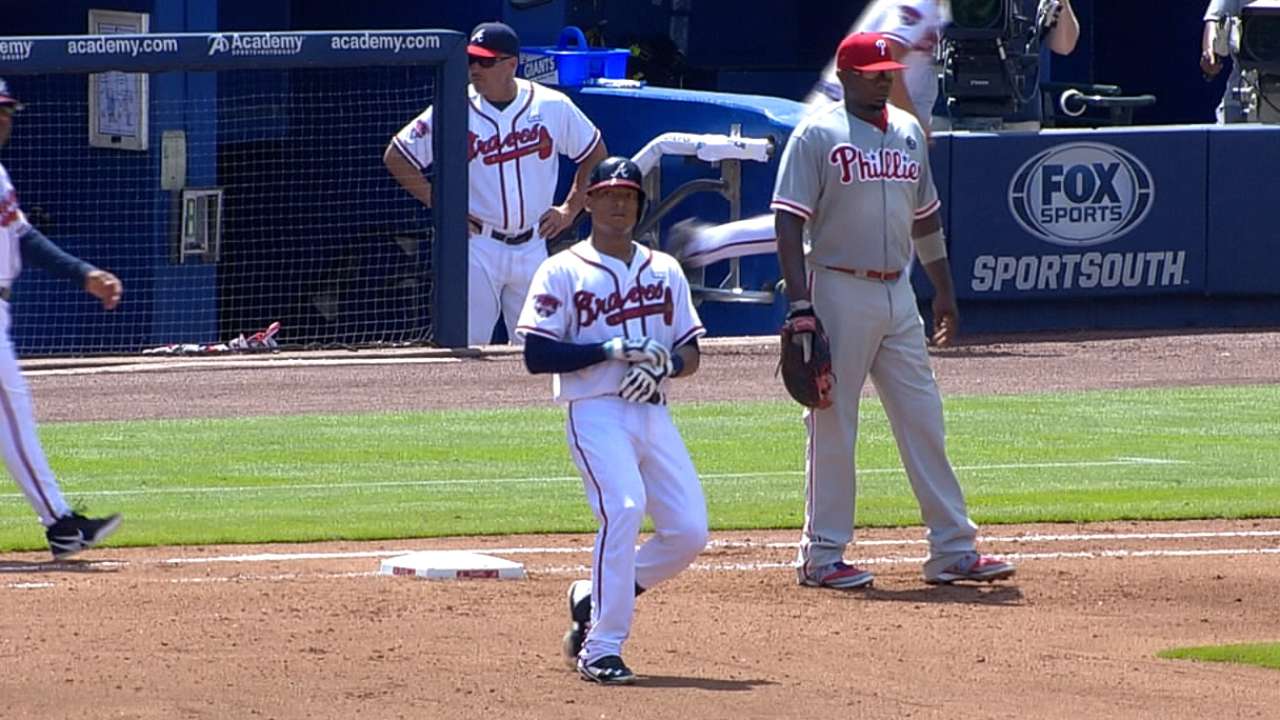 LAKE BUENA VISTA, Fla. -- Though he is projected to serve as the Braves' primary catcher this upcoming season, Christian Bethancourt realizes he is not in position to take anything for granted.
"I know there is always going to be guys looking for your job," Bethancourt said. "I just need to work every day. I can't give up until I get the chance to be in the lineup every day."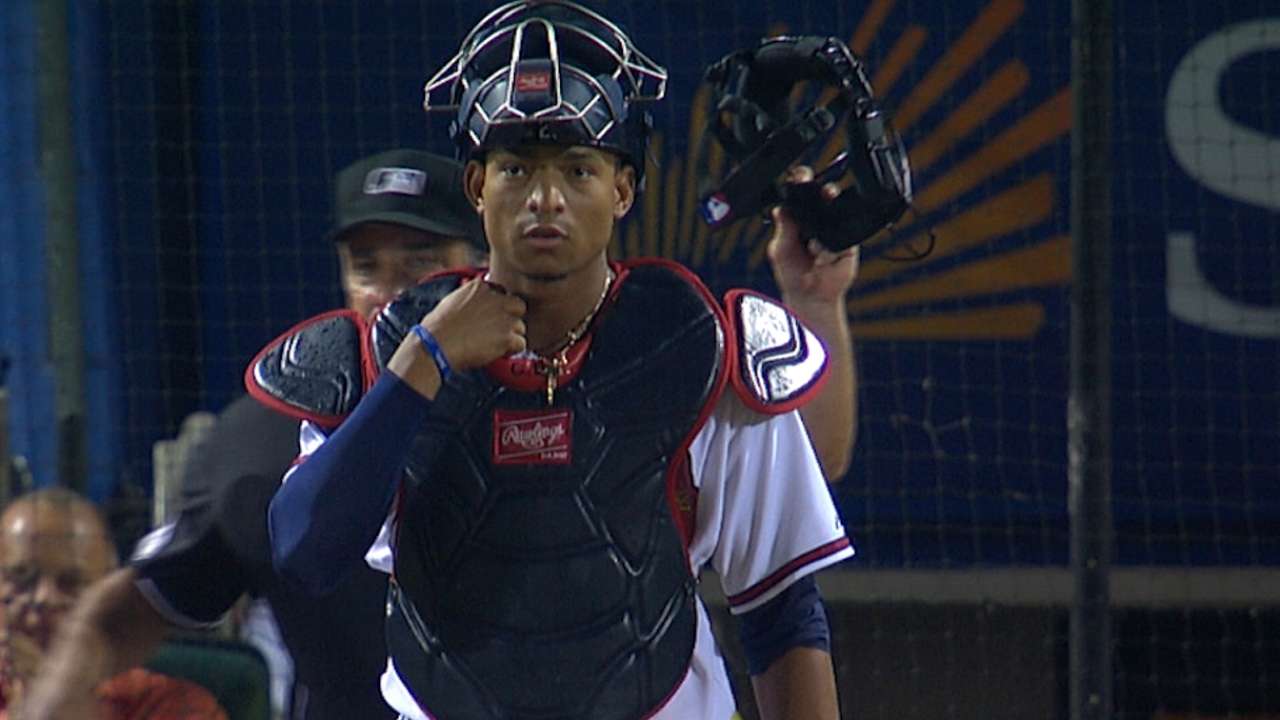 As Braves pitchers and catchers reported to Spring Training on Friday, Bethancourt obviously felt different than he had any of the previous four years, when he came to big league camp as a heralded young prospect who knew he had virtually no shot of beginning the season on the Major League roster.
Instead of preparing for another year at the Minor League level, Bethancourt will spend the next six weeks attempting to build on the experience he gained while serving as Atlanta's catcher for 31 games last year.
Though Bethancourt's effort level was further questioned as he tallied six passed balls in just 260 1/3 innings, the Braves saw enough from the 23-year-old strong-armed catcher to believe he is ready to serve as a regular member of their lineup this year.
But in the event that Bethancourt struggles, the Braves have built some insurance by bringing two established veteran catchers -- A.J. Pierzynski and John Buck -- to Spring Training. Pierzynski is slated to serve as Bethancourt's backup and mentor. As things currently stand, Buck would only earn a spot on Atlanta's Opening Day roster if the Braves opt to carry three catchers.
"I wouldn't say I'm comfortable, because I still have to prove myself every day and every year," Bethancourt said.
Mark Bowman is a reporter for MLB.com. This story was not subject to the approval of Major League Baseball or its clubs.