MLB.com Columnist
Bill Ladson
Scherzer arrives, says goal is to get better
Righty signed seven-year, $210 million contract with the Nationals in January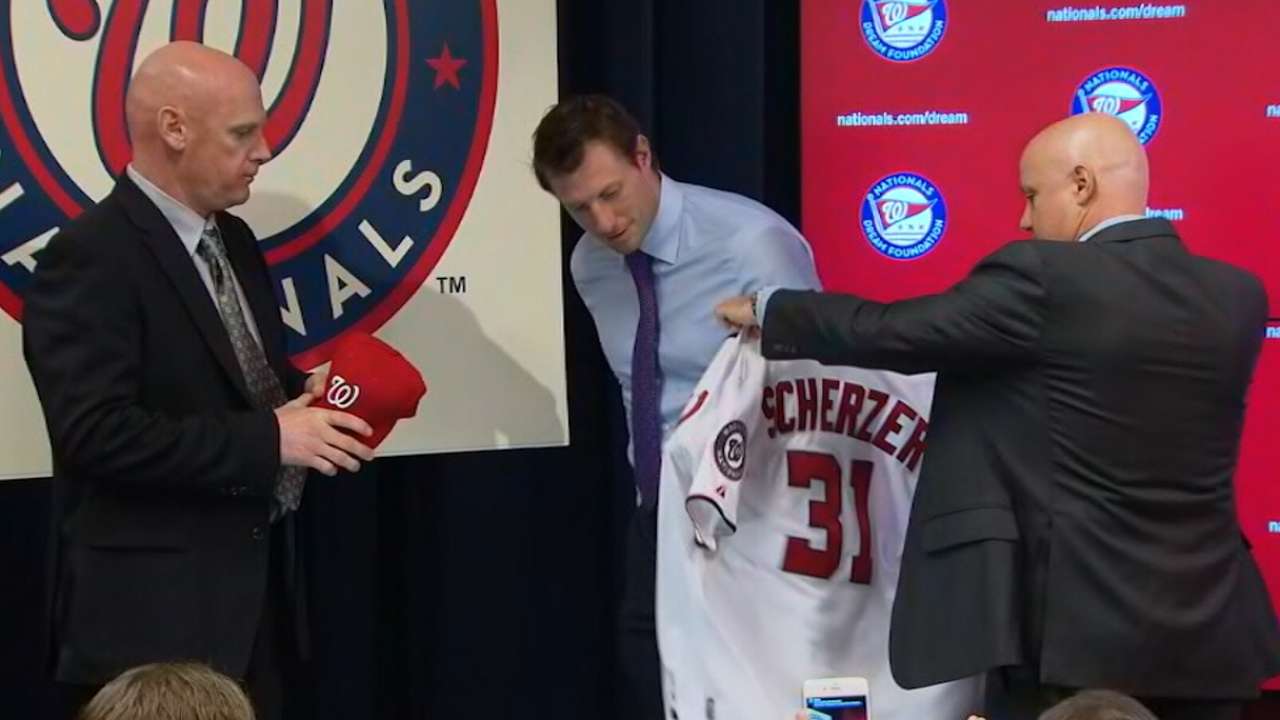 VIERA, Fla. -- Right-hander Max Scherzer entered the Nationals' clubhouse on Friday morning and was just trying to fit in. On Friday, he called clubhouse and equipment manager Mike Wallace his best friend. The man who is lovingly known as Wally showed Scherzer how to get around Space Coast Stadium.
Where do you park? Where's the clubhouse? Where's the trainer's room? Wallace had all the answers for Scherzer.
"As soon as I got Wally's number, I started texting him about everything," Scherzer said. "He is a best friend right now."
In the previous five years, Scherzer, 30, was a member of the Tigers, and he was arguably one of the best pitchers in the American League during that span. He won 82 games during that period and captured the AL Cy Young Award in 2013. Scherzer became a free agent after last season and signed a seven-year, $210 million contract with the Nationals last month.
"[Having Scherzer] is going to be a huge thing for us. It's an honor to have him back. It's going to be a great addition for us," said right-hander Doug Fister, who played with Scherzer for two-plus seasons in Detroit. "He is an incredible guy. … He has a wealth of knowledge, has the ability to execute and go out there and play ball. He is a guy that goes out there and battles for you. That's what you want as a teammate."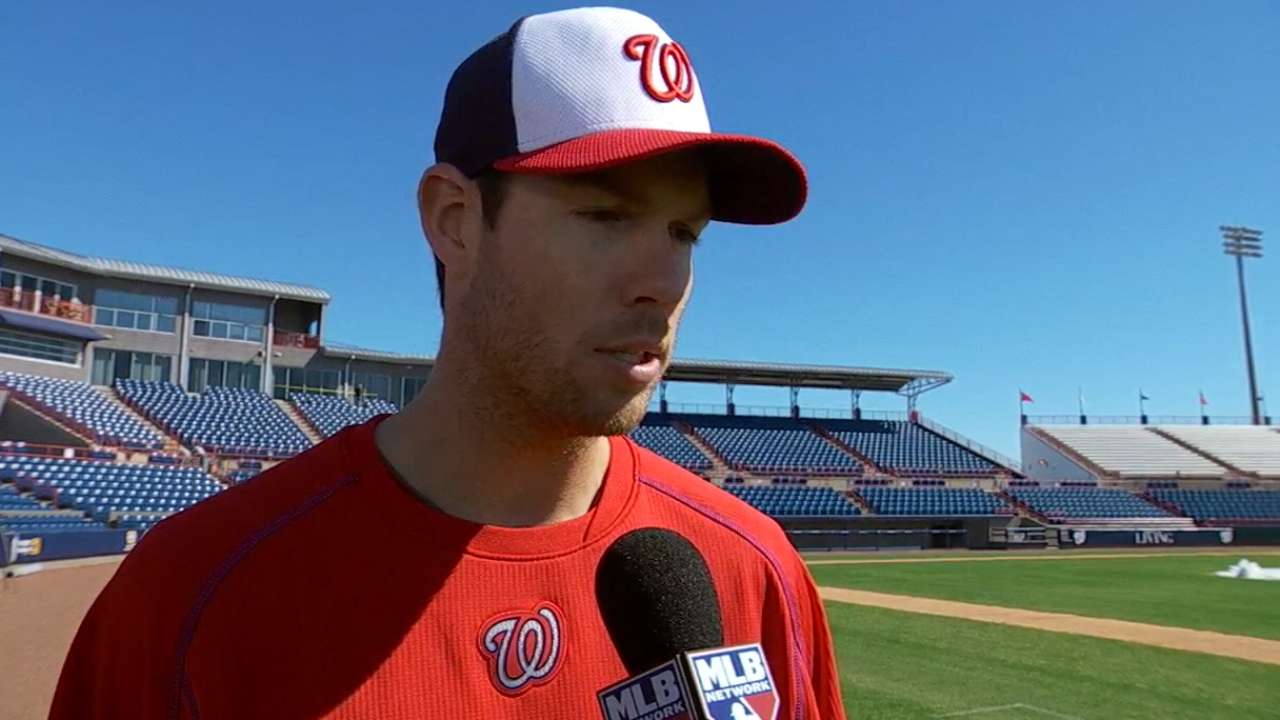 Scherzer is one of the highest paid pitchers in baseball, but he is not resting on what he has accomplished since entering the league in 2008.
"I'm always trying to find a way to get better," Scherzer said. "In sports, you never stay the same. You either get better or you get worse. I'm focused on getting better. There are things I can do this year that I haven't been able to do in the past. I'm looking to continue to get better every time I'm on the mound."
Scherzer declined to say what the game plan is, but he said, "[I want to] have my pitches evolve, keep getting more consistent with everything I do. That's the most I can tell you."
With Scherzer on the roster, the talk is about how unstoppable the Nationals' rotation will be this season. But Scherzer cautioned that nothing is guaranteed. He should know. Last year, the Tigers had three former Cy Young Award winners -- Scherzer, Justin Verlander and David Price -- but they lost to the Orioles in the AL Division Series.
"Let's talk at the end of the year," Scherzer said. "You can be as good as you want on paper, but that doesn't mean anything until the end of the year. We have to stay healthy. We have to go out and execute the way we can.
"Obviously, we are as talented as anybody in the league right now. On paper, we look great. That doesn't mean anything when you go out there during the season, because everybody would be gunning for us and everybody wants to take their best shot at us. It's a matter of what we do in response to that -- how much hard work we have to put in to be at our best."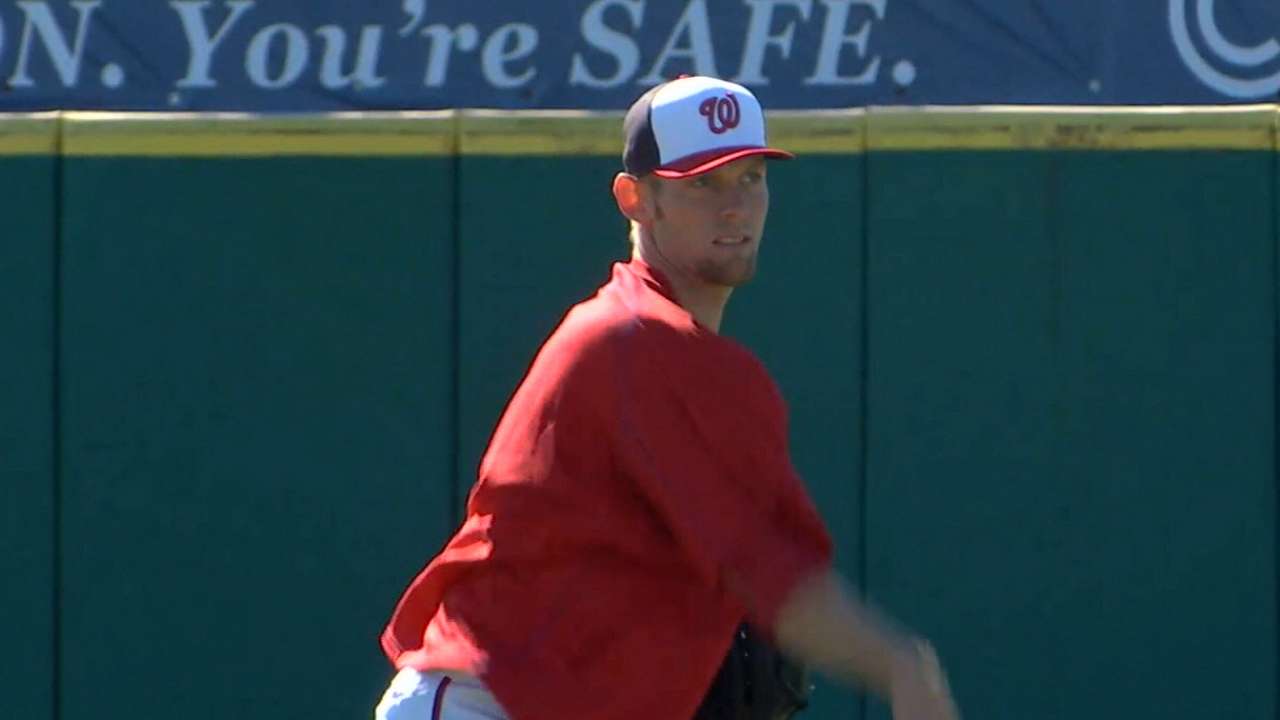 Bill Ladson is a reporter for MLB.com and writes an MLBlog, All Nats All the Time. He also can be found on Twitter @WashingNats. This story was not subject to the approval of Major League Baseball or its clubs.