Ogando ready to step up in Red Sox bullpen
Arm injuries derailed 2014 campaign, but righty feels '100 percent'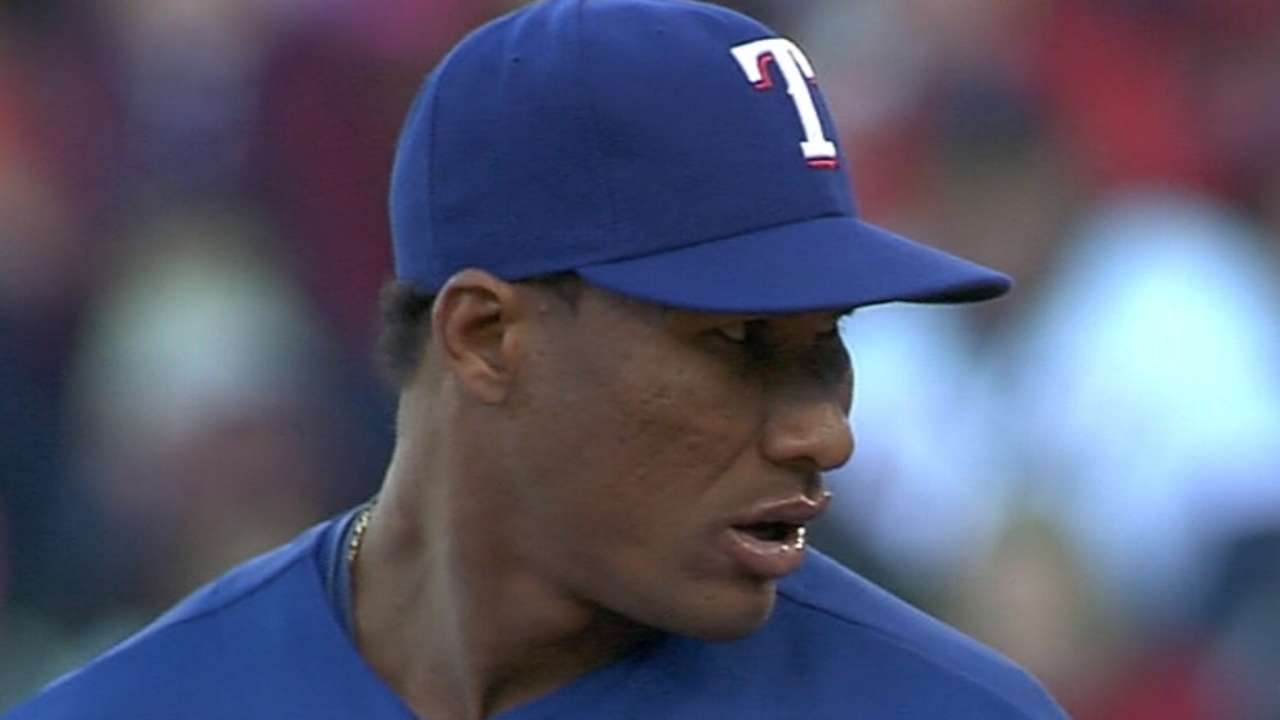 FORT MYERS, Fla. -- Currently flying under the radar after a severe downturn in 2014, righty Alexi Ogando could emerge into a difference-maker for the Red Sox this season.
"Right now, I feel 100 percent," said Ogando, who signed as a free agent on Jan. 30. "I've been working really hard every day, especially since the last time I threw. But yeah, right now we're ready to go."
Last year, Ogando was hindered by arm injuries and posted a 6.84 ERA in 27 appearances.
"Yeah, I haven't been limited at all," said Ogando. "I've been doing everything -- bullpens, throwing breaking balls. Everything's gone well so far."
Though Ogando has experience as a starter and reliever, he will focus on the latter role with Boston.
"That's something I'm looking forward to, to be able to focus in on just being in the bullpen," Ogando said.
The 31-year-old Ogando has a fastball that zips in the mid to upper 90s when he's healthy. Can he still throw at that speed?
"It's been a long time since I went 100 percent to really see where my velocity's at," said Ogando. "But I think I'm in that ballpark. I can't tell you exactly where I am right now, but I think I'm around there."
Ian Browne is a reporter for MLB.com. Read his blog, Brownie Points, and follow him on Twitter @IanMBrowne. This story was not subject to the approval of Major League Baseball or its clubs.