Feliz sees benefits of personal trainer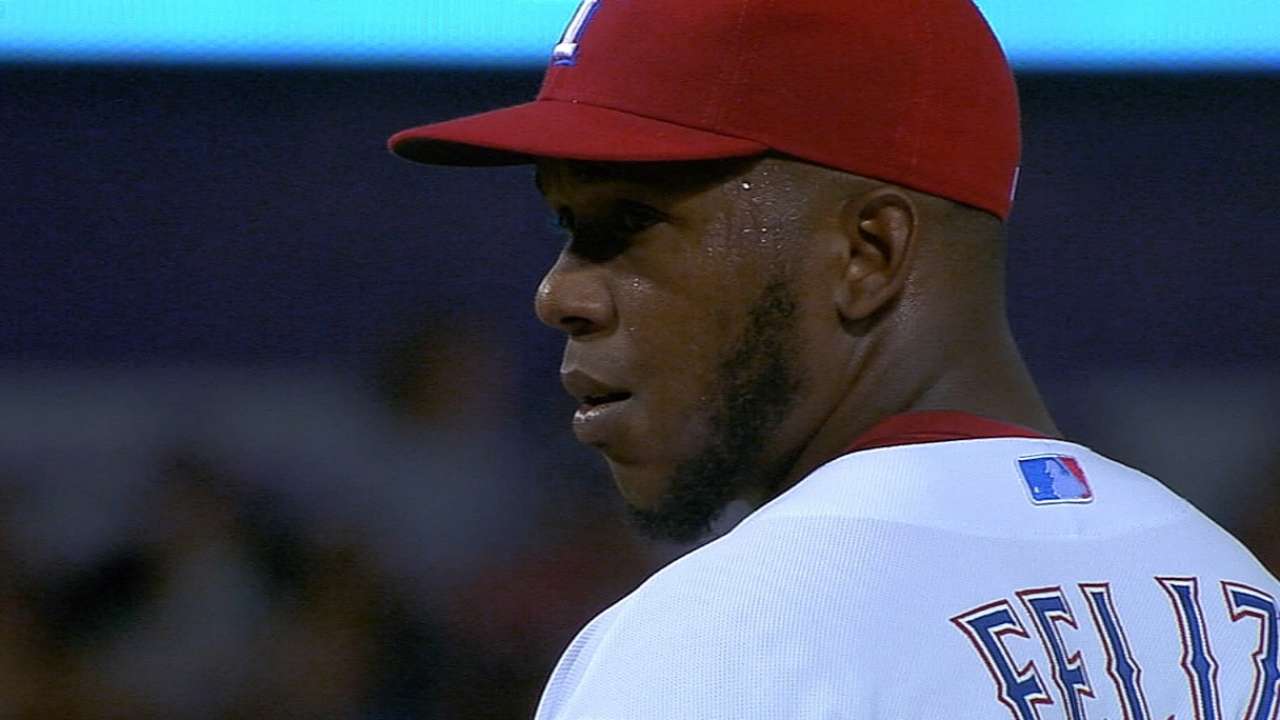 SURPRISE -- Rangers pitcher Neftali Feliz found out there is a difference in working with a personal trainer in the offseason.
"By yourself, you can do what you want," Feliz said. "With a trainer, you do what he tells you to do."
That is true, especially if the trainer is tough on you.
"I like it that way," Feliz said.
Feliz worked with a personal trainer this offseason in preparing to be the Rangers closer. He said it made a big difference in preparation. Last year, Feliz was a major camp disappointment. He came to camp expecting to be the closer and ended up in Triple-A.
Now, 2 1/2 years removed from Tommy John surgery, Feliz doesn't expect this spring to go that way. He reclaimed the closer's role in the second half last season with 13 saves and a 1.99 ERA and intends to build on that.
"I feel much better," Feliz said. "Last year helped me get more comfortable. I was more comfortable every day I threw."
As far as the personal trainer, Feliz said, "I'm going to use one my whole career."
Worth noting
• The Rangers acquired pitcher Spencer Patton from the Royals at the All-Star break and he was a September callup. He pitched in nine games for the Rangers and had a 0.96 ERA. But if not for the trade, Patton might have had a September callup for the Royals and pitched on a championship team in postseason.
"I'd like to think so," Patton said. "But there are so many uncertainties, I can't think of those things. I might have still been in Triple-A. But I definitely would have liked the opportunity. I was excited for those guys. Being in that organization as long as I was, I knew some of those guys they called. I knew how hard they worked and what it took to get there."
• Ryan Rua has been in camp for two weeks. So far he has been doing all his defensive work in the outfield. The Rangers haven't told him if he'll play in the infield as well but Rua said, "I'll do whatever they want me to do."
• General manager Jon Daniels said the Rangers aren't concerned about their utility infield situation with Jurickson Profar needing surgery. Profar was expected to start the season as the shortstop at Triple-A Round Rock. Daniels said the Rangers could use some Triple-A depth but appear satisfied at the moment with their Major League utility candidates Ed Lucas and Adam Rosales.
T.R. Sullivan is a reporter for MLB.com. Read his blog, Postcards from Elysian Fields, and follow him on Twitter @Sullivan_Ranger. This story was not subject to the approval of Major League Baseball or its clubs.