Richards hopes to be ready by Opening Day
Righty making steady progress in recovery from knee surgery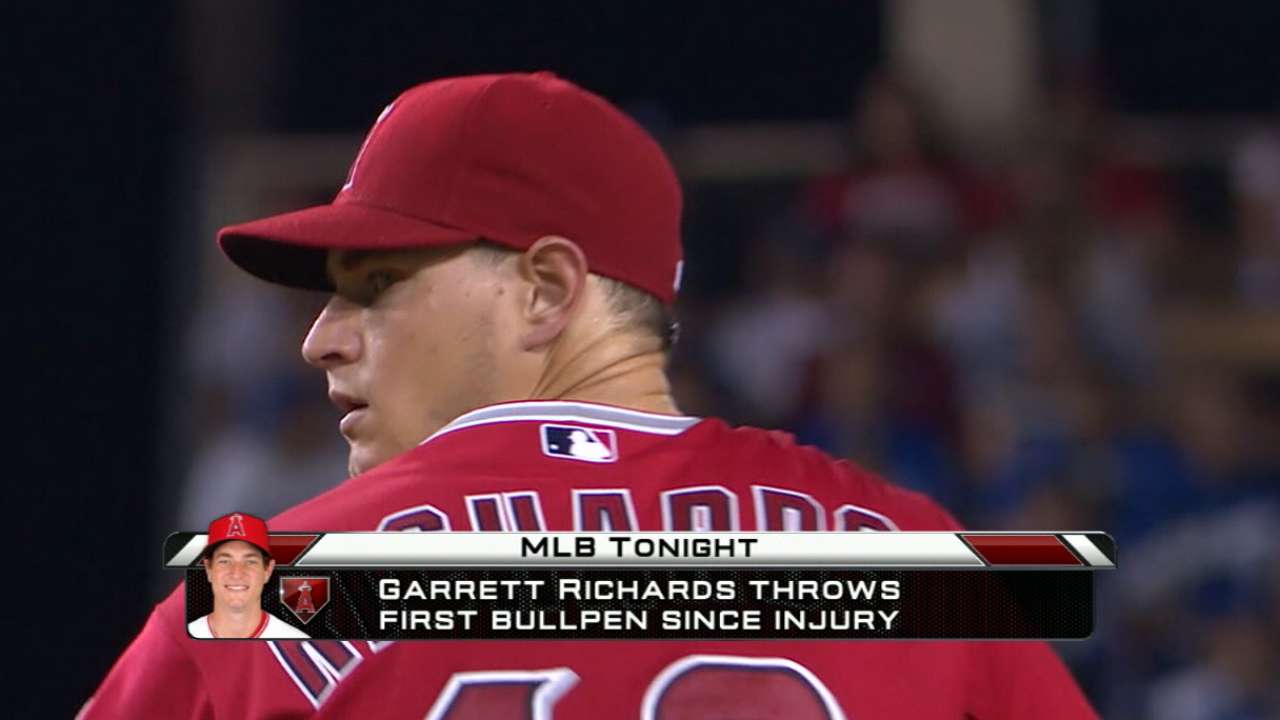 TEMPE, Ariz. -- Garrett Richards breezed through his second bullpen session on Friday morning -- 30 pitches, once again all fastballs from the stretch.
But the 26-year-old right-hander is still easing his way into baseball activities after a six-month recovery from left knee surgery. He's still behind the other starters, who entered camp having thrown at least a handful of bullpen sessions. And though he continues to target an Opening Day return, Richards is using that mostly as a motivation tool.
Realistically, Richards sees why the Angels might start him on the disabled list, no matter how well he throws this spring.
The club has an off-day on April 9, three games into the regular season, and can thus go without a fifth starter until April 14. With Andrew Heaney and Nick Tropeano added over the offseason, and Hector Santiago also in the mix for a rotation spot, the Angels should have the depth to overcome a temporary absence.
But Angels manager Mike Scioscia said "rotation depth has nothing to do" with the Angels' timeline for Richards.
"He's going to pitch when he's ready," Scioscia added, "whether we have a lot of depth or no depth."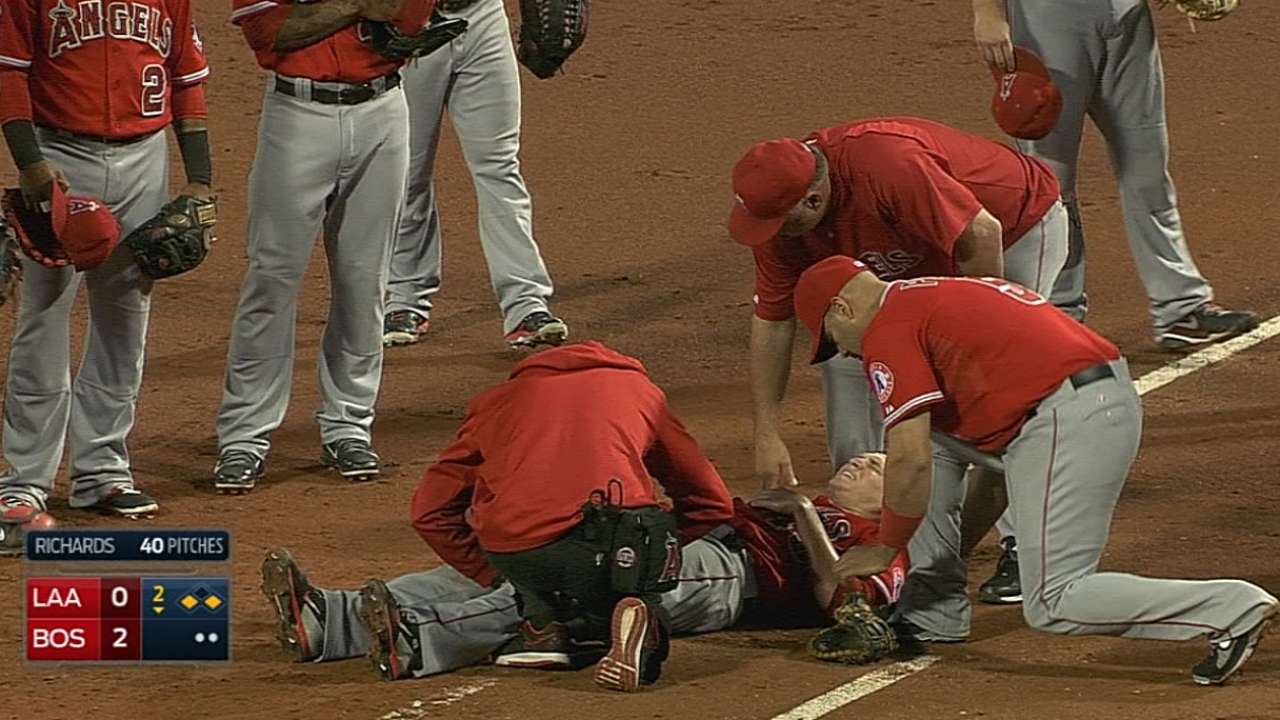 Richards had no soreness after his first bullpen session on Monday and hopes to get off a mound three times next week -- on Monday, Wednesday and Friday. He isn't sure when he'll take part in pitchers' fielding practice -- and thus recreate the play that caused Richards to tear his patellar tendon -- but that could come in a couple of weeks.
Progress remains steady.
"Everything feels good, agility feels good," Richards said. "I don't notice anything different from before."
Alden Gonzalez is a reporter for MLB.com. Read his blog, Gonzo and "The Show", and follow him on Twitter @Alden_Gonzalez. This story was not subject to the approval of Major League Baseball or its clubs.