Maddon preparing first message to Cubs players
As pitchers and catchers report, manager ready to get new season underway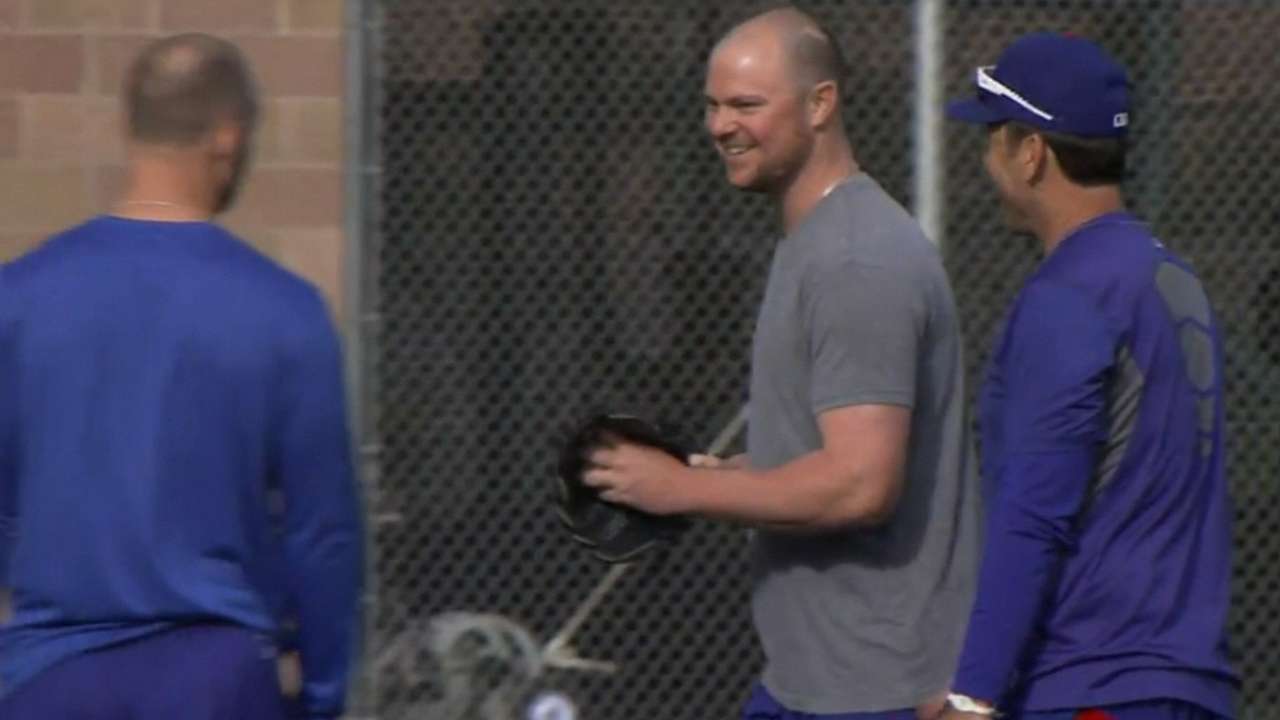 MESA, Ariz. -- While riding his bike around east Mesa, Joe Maddon has been reflecting on his past in Arizona while with the Angels as well as his future with the Cubs. He's also been preparing for his first message to the players prior to Friday's workout.
"I hope it's not a typical managerial message that everybody hears on the first day of camp," Maddon said Thursday. "I've got my own methods, my own thoughts."
That's an understatement.
Pitchers and catchers reported Thursday, and will meet with Maddon before Friday's workout. The topics will include building relationships, trust and discipline.
"I'm going to tell the players you have my respect and I have to earn yours," Maddon said. "That's the big thing about the early part of camp, especially when you're coming into an organization like I am now."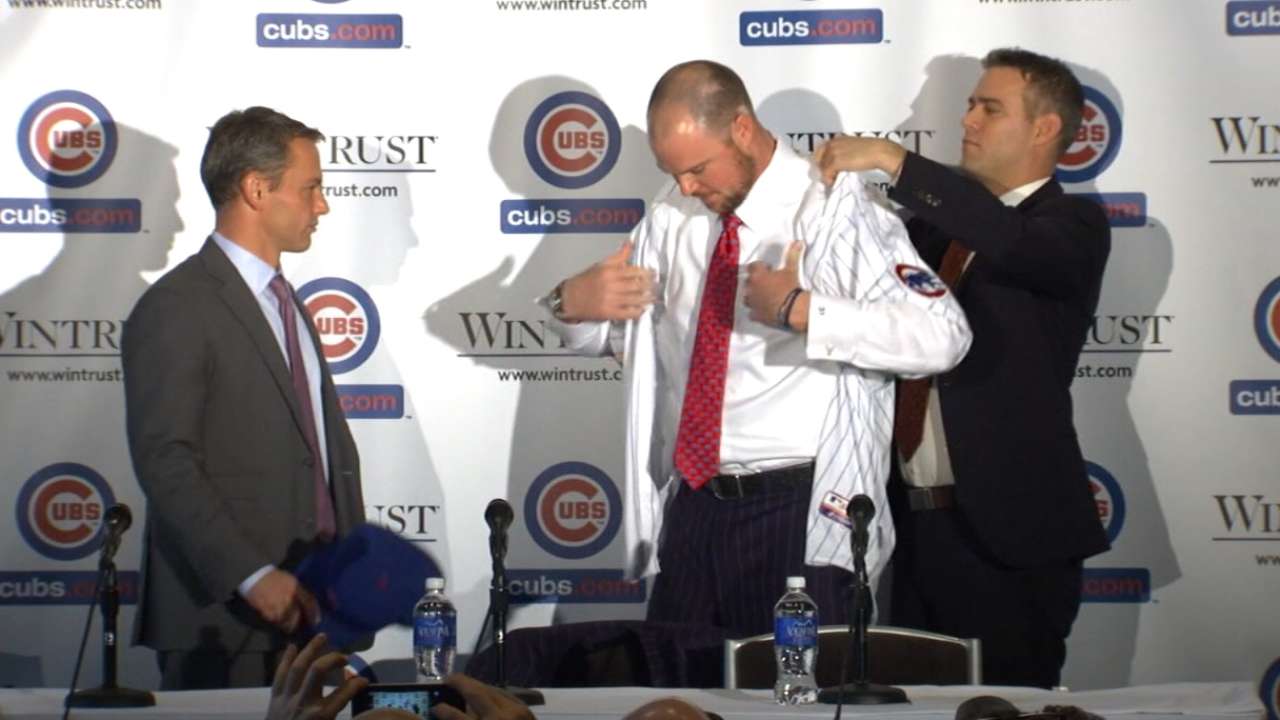 Maddon does know the area well, having played in the Angels' Minor League system from 1976-79, and then managed, first in the Minors (1981-86) and again in 1996 and '99. He has family here and so far has been able to see a granddaughter's volleyball game, bike past the Buckhorn Baths and enjoy his RV, "Cousin Eddie."
He hasn't been trying to concoct anything to shock the Cubs, at least nothing he'll admit to. Maddon says bringing penguins into the clubhouse or a salsa band are "organic moments" and just happen.
"I promise you, something will pop," he said.
The focus now is getting to know the players, establishing a routine, making sure everyone is on the same page. Maddon spent a few hours on the field Wednesday with his coaching staff to go over things such as relays and cutoffs. That doesn't mean the team is abandoning the "Cubs Way," which president of baseball operations Theo Epstein established prior to the 2012 season; they're just making it better.
Maddon doesn't like a lot of rules, hoping the "lead bulls" on the roster police the clubhouse.
"I should be the last guy to have to intervene if this is running properly, and I believe that," he said.
If Maddon has a motto, it's "Respect 90." If a player runs hard 90 feet to first base, that will affect the rest of his game. Derek Jeter is one example, Maddon said. So is Andrew McCutchen.
"We were playing in Port Charlotte, [Fla.,] at 10 o'clock at night, and in the ninth inning with two outs, [McCutchen] hits a routine ground ball to shortstop and beats it out," Maddon said of a spring game. "What does that say to the rest of the Pirate organization? That was a beautiful moment.
"It doesn't take talent to run hard or play hard, it just takes 'want to,' in a sense," Maddon said. "It's going to start right there for us -- we do that, and we'll be on our way."
Asked for a forecast for Cubs fans, the ever-optimistic Maddon said, "It's always sunny in Chicago."
"I'm not here to make any bold predictions except that every spring I go to camp, I expect to go to the playoffs," Maddon said. "I do not like playoff baseball beginning and I'm in the backyard cooking steaks. I want everybody else cooking steaks when we're in the playoffs in October."
Carrie Muskat is a reporter for MLB.com. She writes a blog, Muskat Ramblings, and you can follow her on Twitter @CarrieMuskat. This story was not subject to the approval of Major League Baseball or its clubs.