Depth fuels strong competition at second base
Johnson, Sanchez, Bonifacio, Beckham and Saladino in contention for White Sox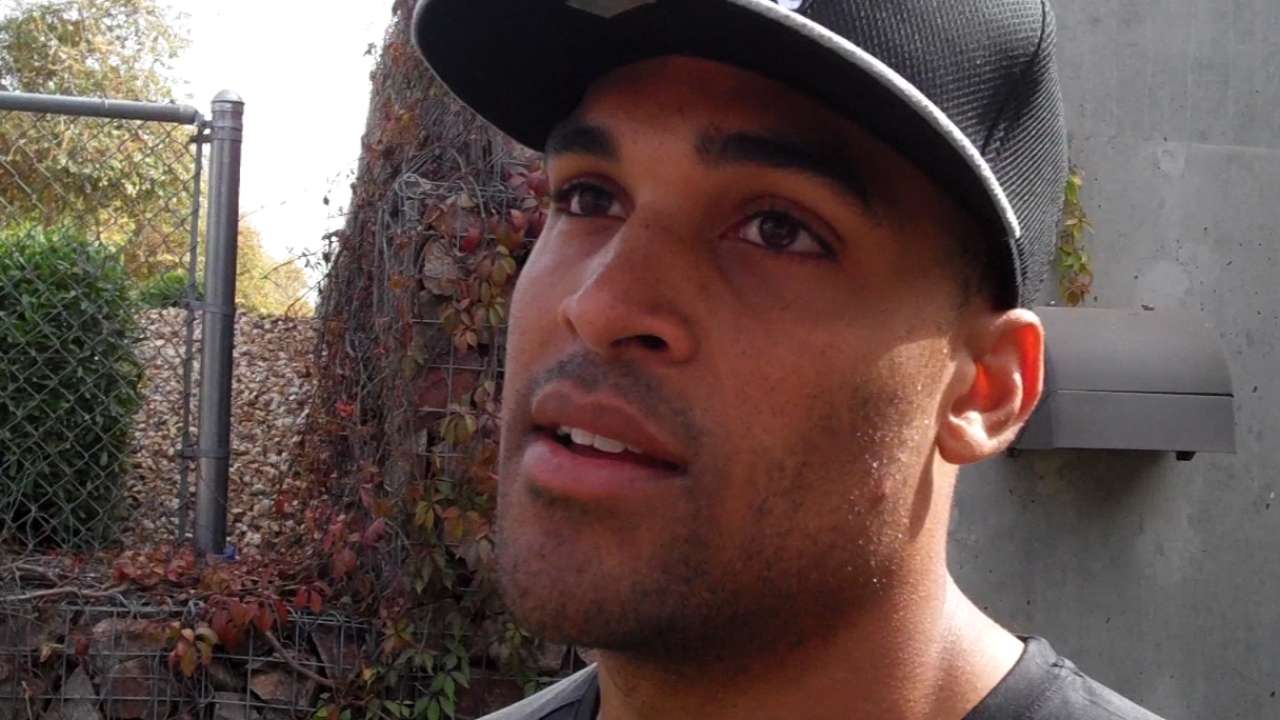 GLENDALE, Ariz. -- The battle to start at second for the 2015 White Sox features the following candidates: Micah Johnson, Carlos Sanchez, Gordon Beckham, Emilio Bonifacio and even Tyler Saladino, who feels healthy and was working at Camelback Ranch Thursday morning on his way back from Tommy John Surgery.
This strong competition will bring the best out of each player, according to Johnson.
"It's definitely a plus," said Johnson, who was also part of Thursday's unofficial workouts prior to pitchers and catchers reporting Friday. "We are all going to compete and we are all going to make each other better. Work hard each day and it's going to benefit the team in the long run."
Handicapping the White Sox main Spring Training battle makes little sense at this point, especially since position players aren't scheduled to report until Tuesday.
Johnson brings an explosive element to the lineup, sitting two seasons removed from stealing 87 bases in the Minors. Bonifacio adds that same sort of speed factor with a veteran presence, but he seems to be more valuable to the team's ultimate goals as a super-utility player. The same can be said for Beckham, a strong defensive player at second and capable across the infield, while the switch-hitting, 22-year-old Sanchez is fairly steady across the board.
Each one of these players wants to be in the starting lineup on April 6 in Kansas City. It won't prevent this group from working together, with the White Sox taking priority.
"Learning from Beckham has been one thing I benefited from, especially last year, when he was [injury] rehabbing," Johnson said. "I don't know much about Bonifacio. I just know that he runs. He's been a solid player for a long time. I'm friends with Carlos too."
Scott Merkin is a reporter for MLB.com. Read his blog, Merk's Works, and follow him on Twitter @scottmerkin. This story was not subject to the approval of Major League Baseball or its clubs.