Anderson says surgically repaired back 'unscathed' after throwing
Dodgers' fifth starter eyes rebound from injury-plagued 2014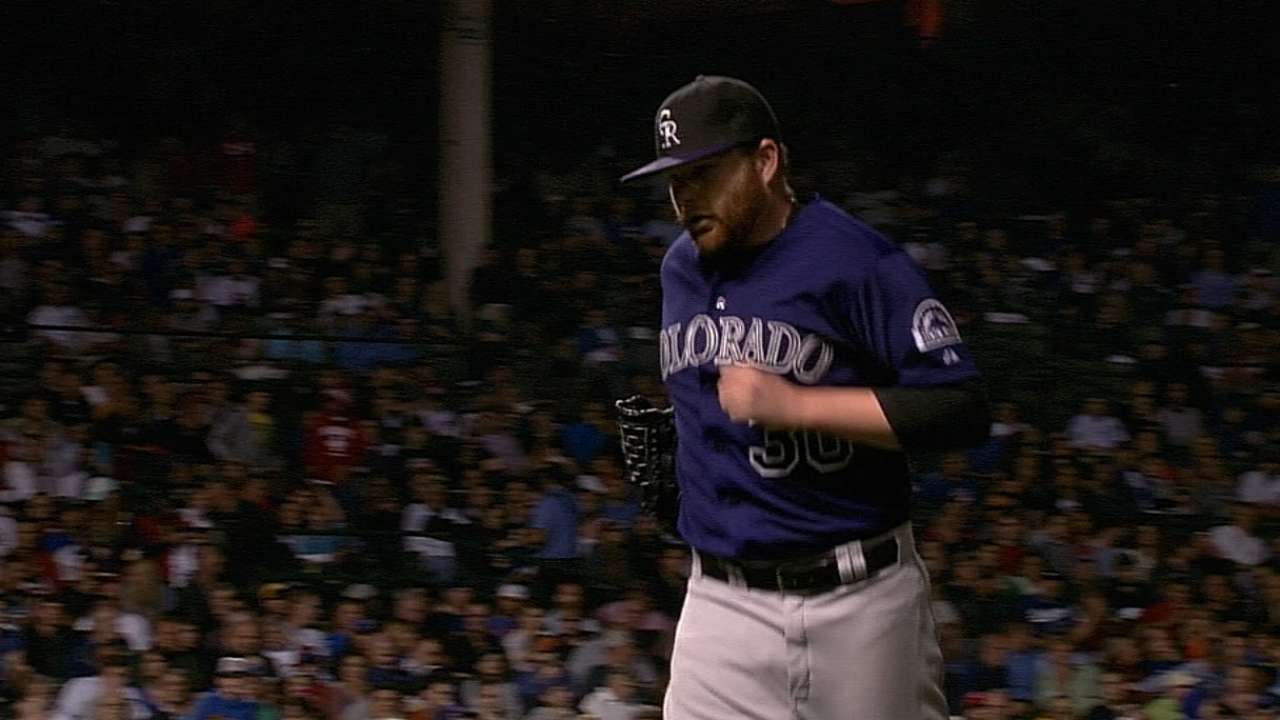 GLENDALE, Ariz. - Dodgers fifth starter Brett Anderson said on Thursday he's thrown four or five bullpen sessions and his surgically repaired lower back "has come out unscathed."
Anderson missed three months in 2014 after fracturing his left index finger while batting, requiring the insertion of four pins. Then he missed the final six weeks of the season after undergoing surgery for a herniated disk in his back. He went 1-3 with a 2.91 ERA in only eight starts.
Since winning 11 games in his rookie season of 2009, Anderson has never won more than seven games or pitched more than 112 1/3 innings. He suffered a fractured foot in 2013 (when he was Oakland's Opening Day starter) and underwent Tommy John elbow reconstruction in 2011.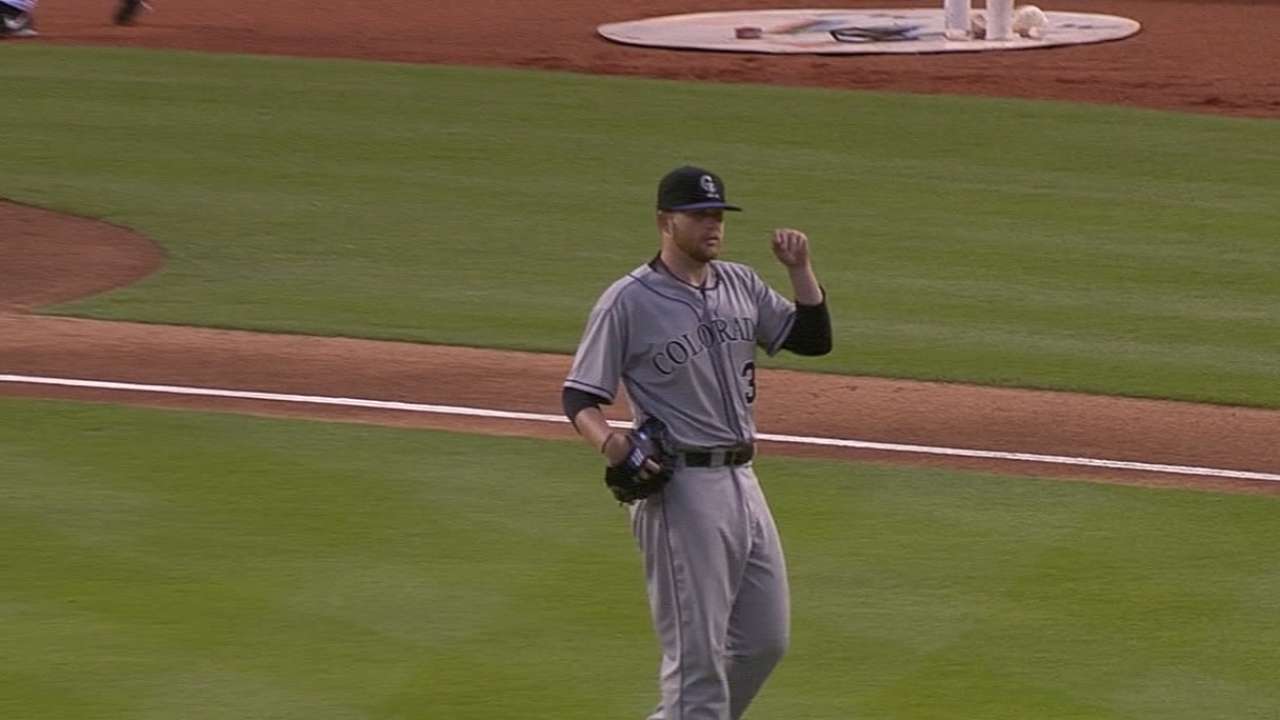 He said 30 starts is always his expectation, "but it hasn't worked out. I have to prove, mainly to myself, that I can do it and I'm doing everything possible to do it and show I'm a good pitcher.
"It would be more frustrating if it was one recurring injury. It's been kind of fluky. I'm the only guy to break a finger batting but the bat didn't break. My disk, the doctor said it was the perfect torque on one pitch at the wrong time. It's random things."
Anderson said he might be on a slightly modified workload early in camp, but his goal is to train at the same pace as the other starting pitchers.
A former second-round pick of the Diamondbacks in 2006, Anderson was sent to Oakland in the 2007 trade that included Carlos Gonzalez, and was moved to the Rockies after the 2013 season in the Drew Pomeranz trade. His career record is 27-32 with a 3.73 ERA.
Ken Gurnick is a reporter for MLB.com This story was not subject to the approval of Major League Baseball or its clubs.