Royals GM Moore proud to see spring status quo
Series run might increase playoff desire, but players open camp in same manner as '14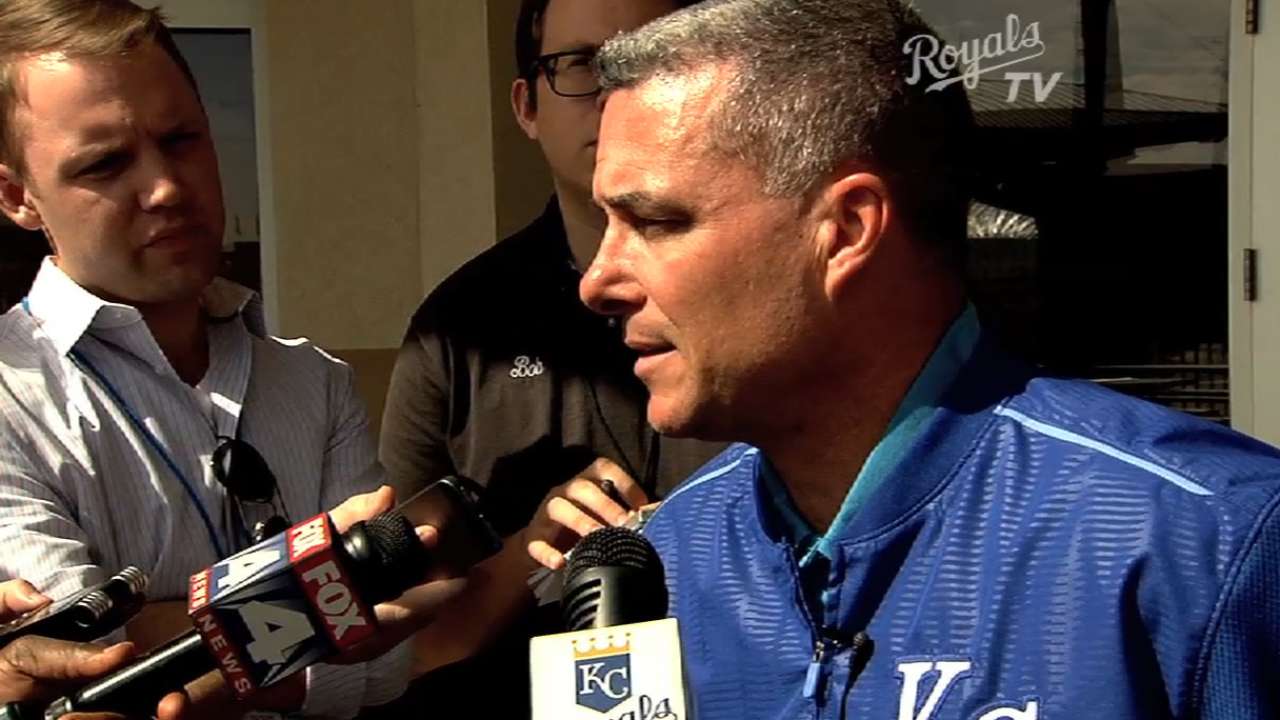 SURPRISE, Ariz. -- Royals general manager Dayton Moore arrived at the team's Spring Training complex on Thursday and vowed his troops would approach 2015 no differently than last year at this time.
"One of the questions I've been asked is how the success of 2014 affects us in 2015," he said. "The mannerisms of our team and players have been the same as always: They show up early and get prepared and get their work done. This is a group -- and I've said this many times -- that just loves to play baseball and represent their city."
But Moore did concede there may be a different hunger level this time around.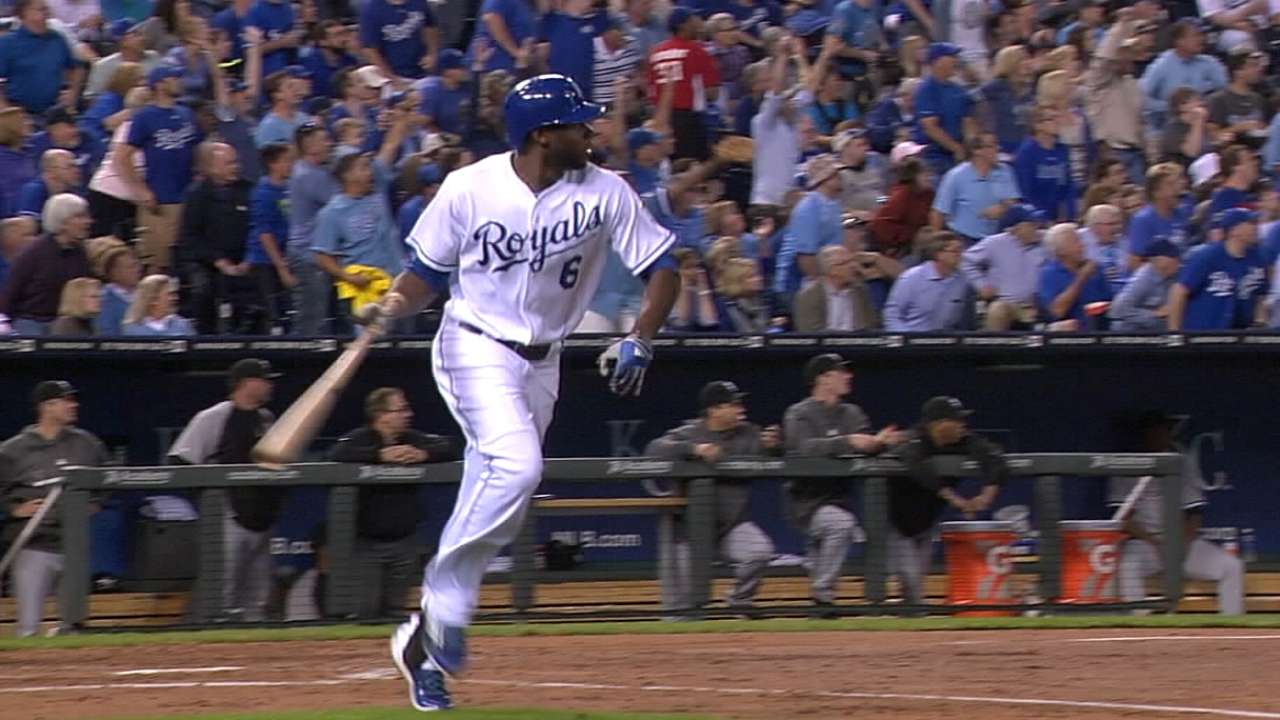 "I think once you experience the playoffs and the World Series," he said, "you're always going to have a great desire to get back there."
Moore also believes, at least on paper, that the Royals have improved with the additions of designated hitter Kendrys Morales, right fielder Alex Rios and right-hander Edinson Volquez.
"One of the things we wanted to make sure of is we kept our bullpen and pitching and defense intact," he said. "And we were able to do that ... along with some additions."
Moore also was pleased to get Eric Hosmer signed to a two-year deal on Wednesday afternoon -- less than 24 hours before Hosmer's arbitration hearing -- at an affordable $13.9 million price.
"I think it was important to get a deal [before the arbitration hearing," he said. "It gets Hoz some security and us some cost certainty for the next two seasons."
Jeffrey Flanagan is a reporter for MLB.com. Follow him on Twitter at @jflanagankc. This story was not subject to the approval of Major League Baseball or its clubs.