Alvarez focused on mastering first base
Slugger recovering from injury while moving from hot corner to be Pirates' full-time 1B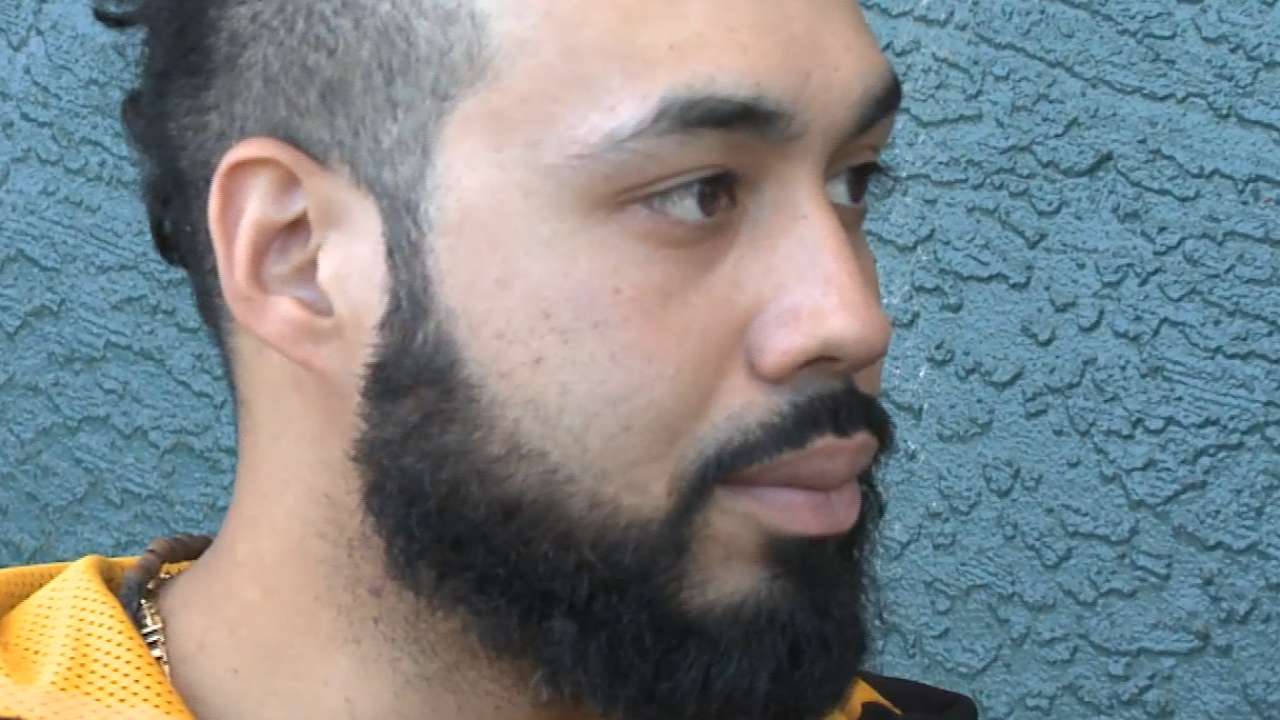 BRADENTON, Fla. -- Pedro Alvarez managed to play only five games at first base in 2014, before a stress fracture in his left foot sidelined him for the rest of the season. And only game experience will prove if Alvarez is up to the task of becoming the Pirates' regular first baseman this year.
But for now, Alvarez is confident about his ability to successfully transition across the infield.
"The more work I put in, the more comfortable I feel. Obviously, my opportunity so far, my experience, game-wise, is very limited," Alvarez said on his first day at Pirate City. "That's one thing you can't skip out on. You just have to play in order to gain that experience. Looking forward to getting that opportunity and continuing to grow."
After arbitrators ruled in his favor on Thursday, Alvarez's salary for 2015 is set at $5.75 million, rather than the $5.25 million he had been offered by the club.
Alvarez is no longer limited by the foot injury, and he reported to camp on Thursday morning ready to go full speed. He said he worked at first base throughout the offseason, "trying to catch as many ground balls as I could." His winter preparation was all about repetition, and he believes it will pay off.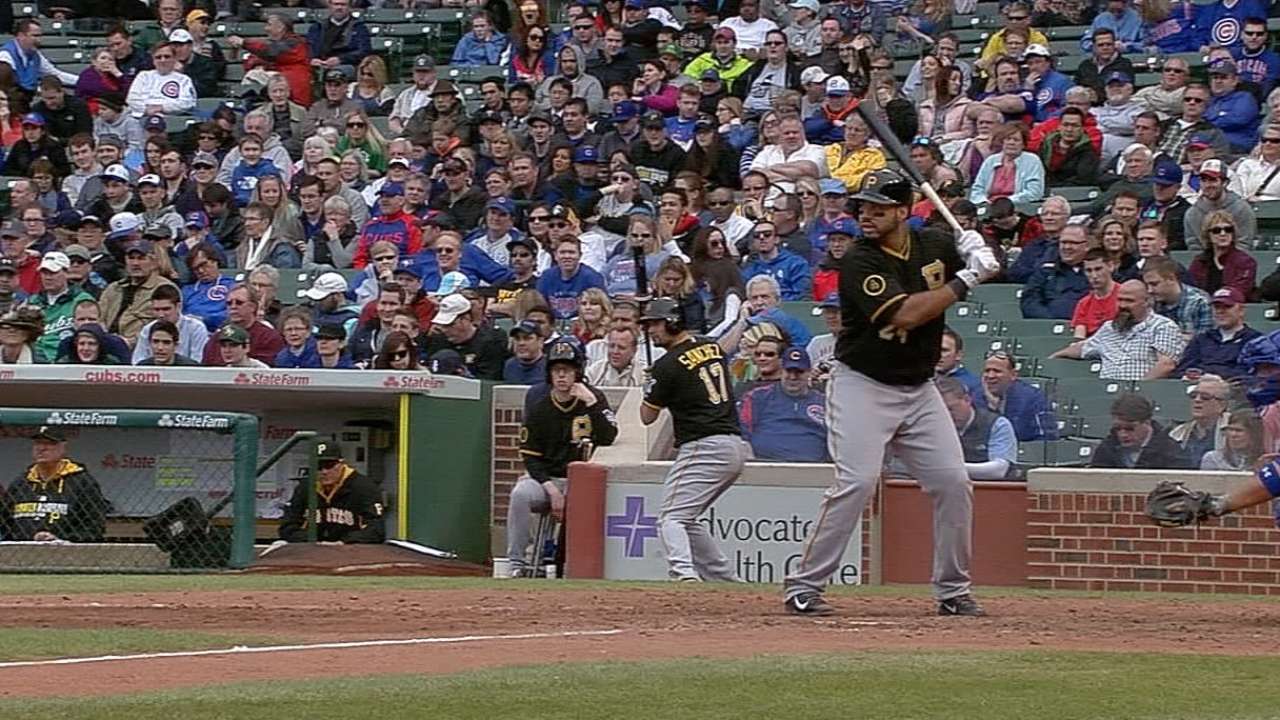 While Alvarez is healthy and upbeat, manager Clint Hurdle said the club will keep an eye on his workload early on this spring. As Alvarez gets more comfortable at first base, the Pirates will begin to incorporate more simulated games and defensive situations into his schedule.
"There'll be a lot of work done along the way. He understands the importance to the team of this transition and what he can bring, so there won't be any modification," Hurdle said. "It won't be slow-go. It's going to be aggressive, and we're going to see the workload he can handle."
That's not to say the Pirates are going to rush Alvarez's transition. It's just the opposite, in fact, as he will essentially restart the lessons he began taking last season.
"We're actually going to start back over with everything we kind of fed him last year as we worked him into that position," Hurdle said. "We had a couple early weeks of practice, then we got him into some games. We're going to drop back, see what he's retained, continue to work from Day 1 to build the foundation defensively."
Alvarez, 28, was moved off third base last year after committing 25 errors in 99 games at the hot corner. Josh Harrison is expected to start the year as the everyday third baseman this season, provided everyone gets through Spring Training in good health.
There has been some speculation that moving to an easier defensive position will improve Alvarez's offense, that he can focus more on his hitting if he's not so worried about his throwing. Alvarez disagrees with that suggestion.
"I still have to take a lot of pride in my defense. It's still offense, and it's still defense," he said. "It doesn't matter where I'm playing on the field. I still have to take 100 percent responsibility in trying to play the position as best as possible."
Alvarez hit .231/.312/.405 with 18 home runs and 56 RBIs in 122 games last season, batting just .175/.241/.263 against left-handed pitchers. He's still only a year removed from a breakthrough 2013 campaign in which he hit .233/.296/.473 with 36 homers and 100 RBIs in 152 games.
"Obviously, you can use seasons like that and instances like that to know that you're capable of doing so," Alvarez said. "But in terms of looking back, I try to live in the present, in the moment, and just knowing and being aware that I do have the ability to help this team out at this level and go from there."
Adam Berry is a reporter for MLB.com. Follow him on Twitter at @adamdberry. This story was not subject to the approval of Major League Baseball or its clubs.