Rays' NRIs have potential for major impact
TB has history of success signing players to Minors deals with camp invites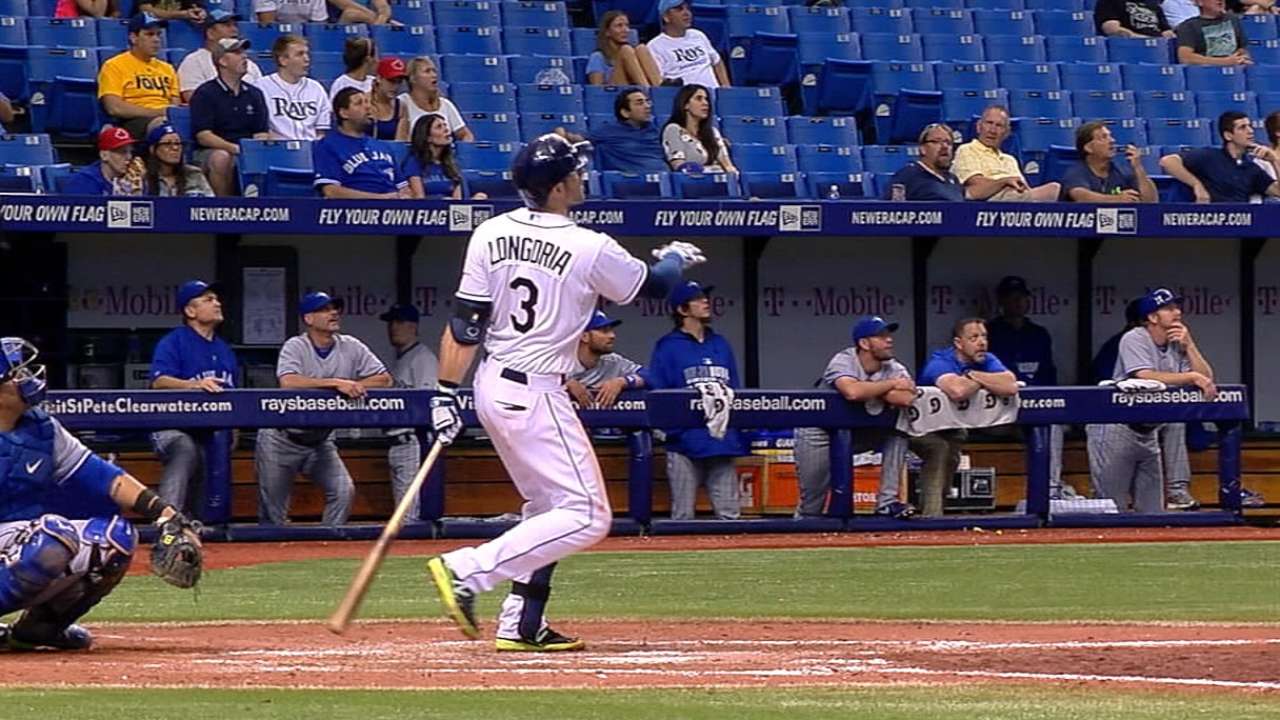 ST. PETERSBURG -- Minor League deal with an invite to Major League Spring Training …
If ever a meaningless-sounding offseason transaction existed, it's the above mentioned. There's no chance a player of that standing could make it. A free agent has to be pretty low in the pecking order to sign such a deal, right?
Wrong, especially where the Rays are concerned. Over the years, such players have paid big dividends.
Since Stuart Sternberg's group -- complete with Joe Maddon, Matt Silverman and Andrew Friedman -- began to run the organization prior to the 2006 season, the Rays have seen a host of free agents sign Minor League deals, then play prominent roles during the season. Among those were Carlos Pena ('07), Al Reyes ('07), Eric Hinske ('08), Joaquin Benoit ('10), Juan Cruz ('11) and Jamey Wright ('13).
The Rays should be so lucky to sign another like Pena. His 2007 season when he hit .282 with 46 home runs and 121 RBIs ranks as one of the all-time best by a non-roster invitee.
"In every season, opportunities emerge for our prospects and Minor League free agents to impact our roster," said Silverman, Rays president of baseball operations.
While the chance one of these players can make the Major League roster is real, the fallback is that these players will add depth to the organization if they don't.
"Last season, 43 players were a part of our Major League roster," Silverman said. "If we have a successful year, odds are high that a number of these Minor League free agents will be solid contributors to the club.
"Many times, these players help maintain our performance during a short stint when injuries arise, but in other cases, the contributions have had long-lasting effects, like Carlos Pena back before the 2007 season or Joaquin Benoit in 2010."
Finding suitable candidates to sign to this kind of deal is not an easy task, either. So credit must be given to the Rays' front office.
"It's an area of focus for our organization," Silverman said. "We can't rely on the top end of the free-agent market, and that makes player development and Minor League signings even more pivotal for us."
Looking at this year's list of players who signed Minor League deals with invites to Spring Training, one must wonder, who, if any, will be with the team this season. Perhaps Ronald Belisario, Bobby Wilson, Jake Elmore …
Stay tuned.
Bill Chastain is a reporter for MLB.com. This story was not subject to the approval of Major League Baseball or its clubs.