Cardinals counting on reserves to be ready in a pinch
As camp begins, St. Louis wants Reynolds, others to provide power off the bench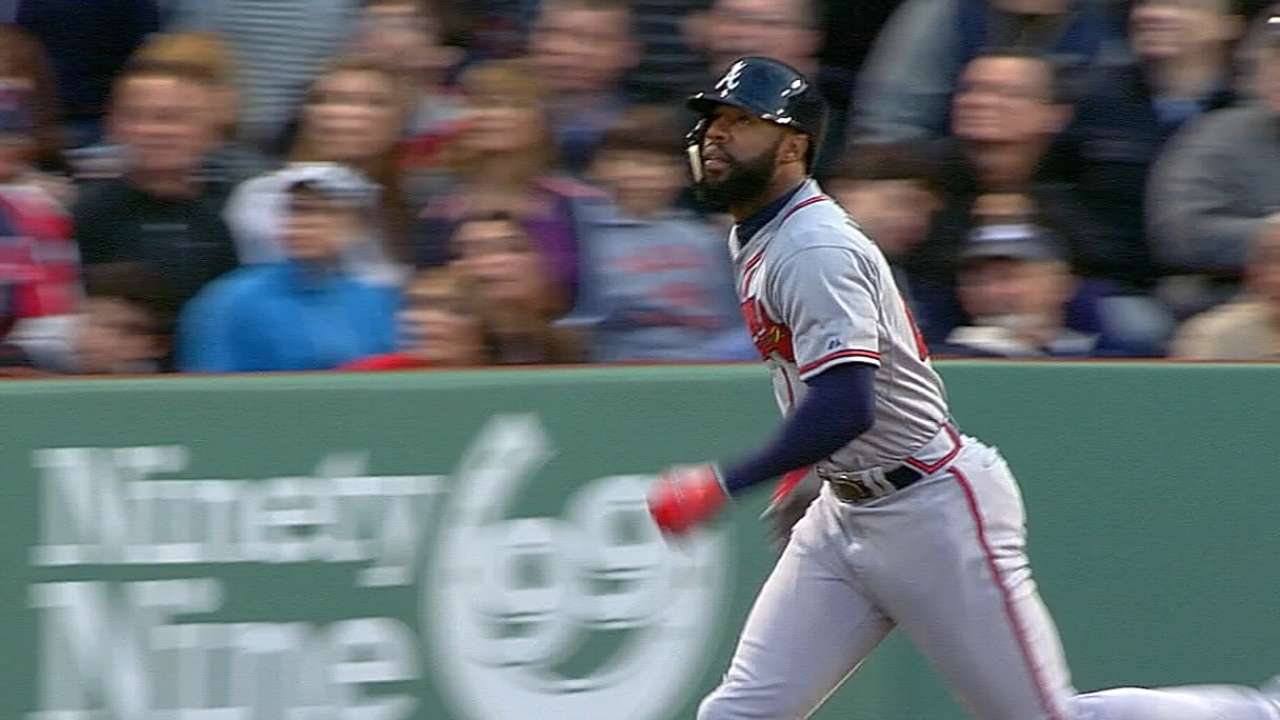 JUPITER, Fla. -- While the Cardinals' starting lineup won't look all that different than the one featured a year ago, the makeup of the bench has undergone an overhaul in an effort to find the right mix of positional coverage and pinch-hit prowess.
In particular, the Cardinals are seeking improved bench production from the offensive end. While the group ranked fifth in the National League in batting average (.225), fourth in on-base percentage (.312) and eighth in RBIs (26) last season, there was an absence of power. In 218 pinch-hit at-bats, the Cards connected for only two homers.
Mark Reynolds -- who has 224 career home runs -- could generate some of that missing pop. Reynolds joined the organization after seven consecutive 20-homer seasons elsewhere, though he has reached that annual benchmark as an everyday player. He is a .184 batter in 38 career pinch-hit opportunities.
"I think one of the things we've talked a lot about over the last couple of years is: Who is the power off the bench?" general manager John Mozeliak said. "Historically, we just haven't had a great answer for that. At the minimum, we're hoping [Reynolds] can do that."
On days when St. Louis chooses to start Reynolds (most likely against a left-handed starter) at first base, Matt Adams will become that game's power threat off the bench.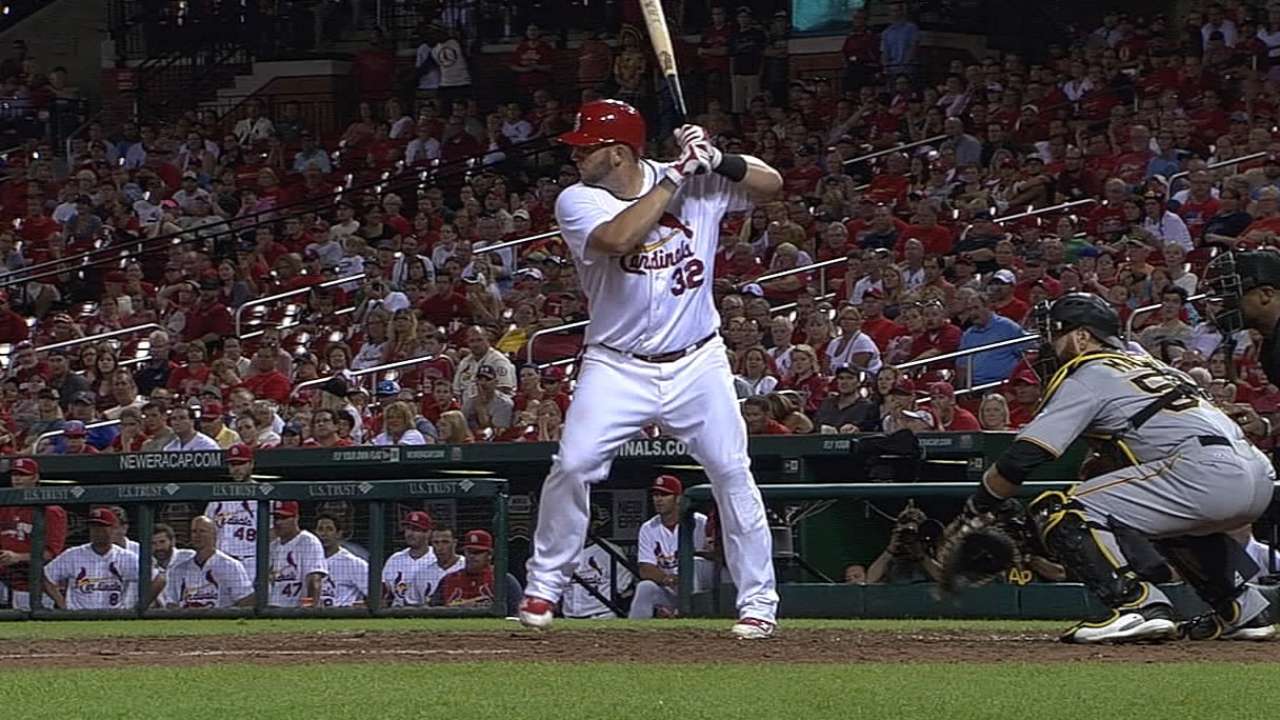 Of the Cardinals' 218 pinch-hit at-bats in 2014, 152 of those are from players who are no longer here. Daniel Descalso had 46 of them, with Shane Robinson (26) and Mark Ellis (18) also contributing a large chunk. Another 43 of the pinch-hit at-bats were from players who are projected to be in the Cards' starting lineup this year.
Replacing Descalso as the team's utility infielder is on the to-do list this spring, and the candidate pool is sizeable. The organization added Ty Kelly and Dean Anna during the offseason to join Pete Kozma and Greg Garcia in that competition. Kozma has the ability to play an above-average shortstop, which could give him an advantage. Kelly would provide the potential for more power from the spot.
"There's always something that happens either in Spring Training or throughout the course of the season where somebody gets injured or somebody moves around and spots open up," said Kelly, who is still awaiting his Major League debut. "Someone like myself, I'm versatile and I can play different positions and fill whatever spot needs to be filled."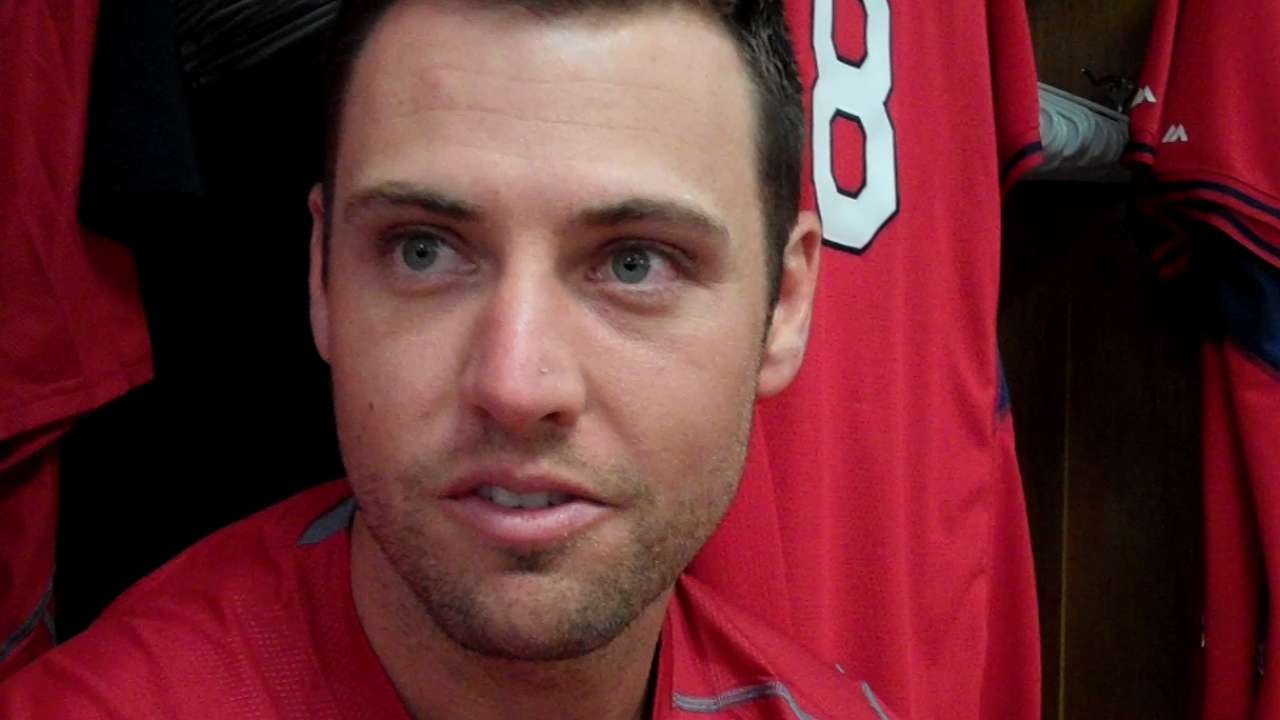 In the outfield, Peter Bourjos is penciled in as the team's fourth outfielder. St. Louis will likely keep another outfielder, a spot that Randal Grichuk or Tommy Pham could fill. Tony Cruz is slotted in to be Yadier Molina's backup at catcher for another season.
Jenifer Langosch has been a reporter with MLB.com since 2007, first covering the Pirates and now the Cardinals.
This story was not subject to the approval of Major League Baseball or its clubs.