6 Indians on the mend at start of Spring Training
Floyd, Kipnis, Moss, Raburn, Swisher, Urshela not yet set for full workouts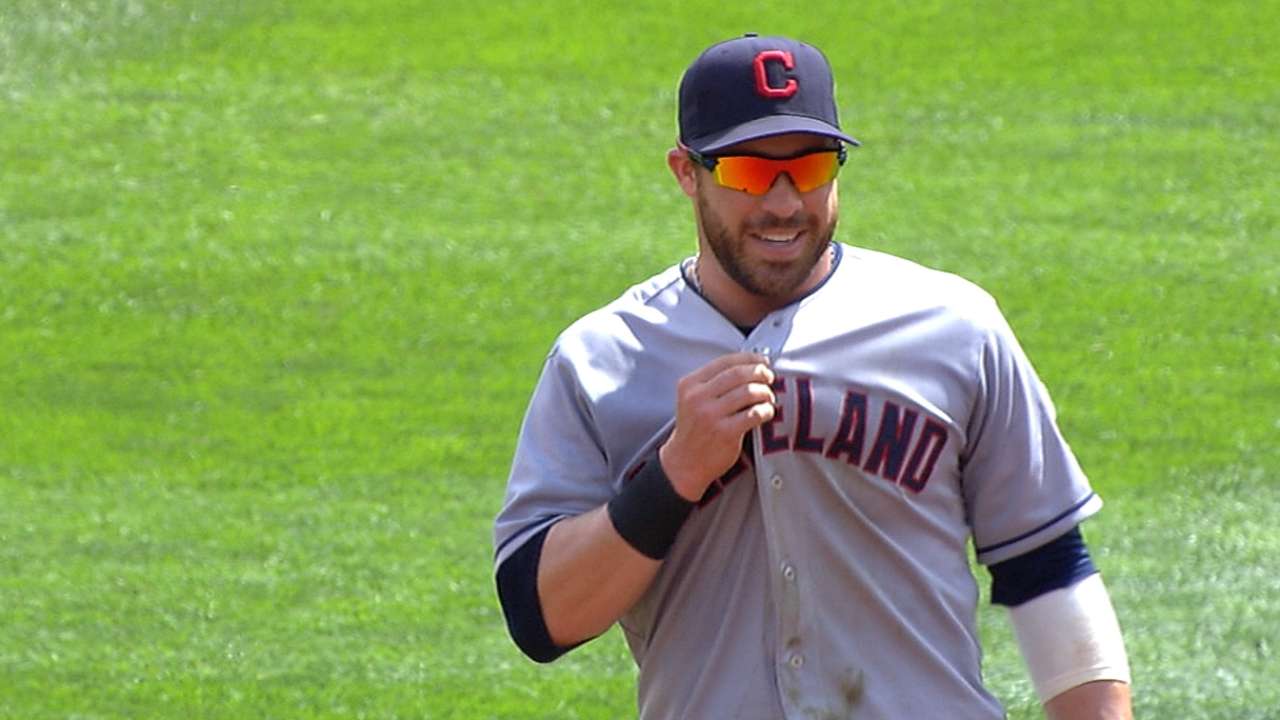 GOODYEAR, Ariz. -- The Indians have a handful of players who will be on the comeback trail throughout Spring Training this year. On Thursday morning, head athletic trainer James Quinlan provided the following updates on six of Cleveland's players.
RHP Gavin Floyd: The 32-year-old Floyd underwent surgery on his right elbow on June 19 to repair a fractured olecranon (prominent bone in the joint). The starter is currently throwing off a mound in bullpen sessions and is on a program only slightly behind the rest of the pitchers in camp. The Indians plan on individually tailoring Floyd's progression with the goal of pitching in a game environment by the second week of March.
2B Jason Kipnis: The second baseman had surgery on his left ring finger on Dec. 16 after damaging the extensor tendon while re-racking a weight during an offseason workout. Kipnis, 28, is currently unrestricted with defense and throwing workouts, and he is gradually working through a hitting program. The Indians are hopeful that Kipnis will resume hitting on the field next week and potentially be cleared for games shortly after the Cactus League schedule begins on March 3.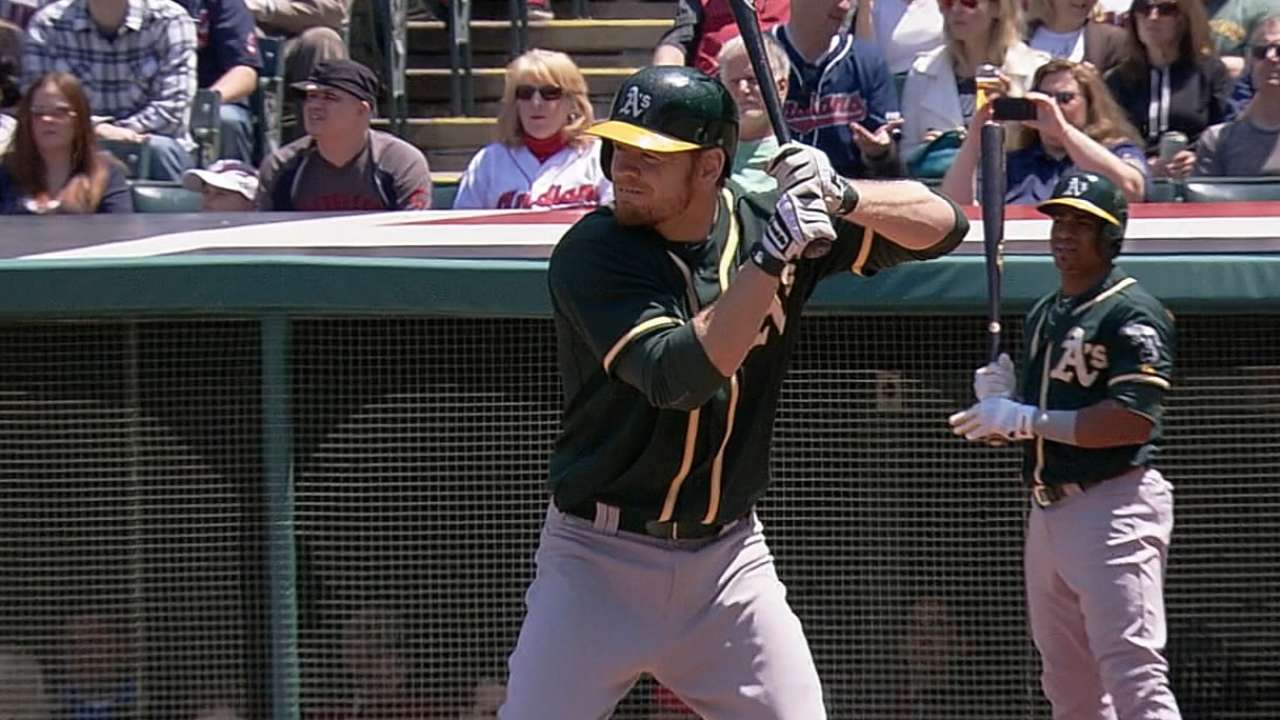 OF Brandon Moss: The 31-year-old Moss underwent right hip surgery (labrum repair) on Oct. 23 and is currently completing a hitting and running progression. To this point, Moss has cleared every hurdle along the way and is expected to begin position-specific running drills within the next week to 10 days. Moss has built up to sprints in his running program and has advanced to overhand-toss hitting activities. The Indians feel he will be able to resume hitting on the field by the end of this month or in early March, and he is on pace to be cleared for games by mid-March.
OF Ryan Raburn: The 33-year-old Raburn underwent arthroscopic surgery on his left knee on Sept. 19, and the utility man completed his offseason rehab and strength-and-conditioning work. Raburn enters Spring Training mostly unrestricted, but the Indians still want to monitor his workload early in camp. Raburn is expected to be ready for games when the Indians open their Cactus League schedule.
1B/OF Nick Swisher: The 34-year-old Swisher had arthroscopic surgery performed on both knees on Aug. 20, but he enters camp this spring unrestricted for hitting and throwing. Cleveland currently has Swisher on a structured running and agility program to help gradually increase volume and intensity throughout Spring Training. Swisher is slated to begin outfield-specific work and baserunning in two weeks and the team believes he will be able to resume game activity by mid-March.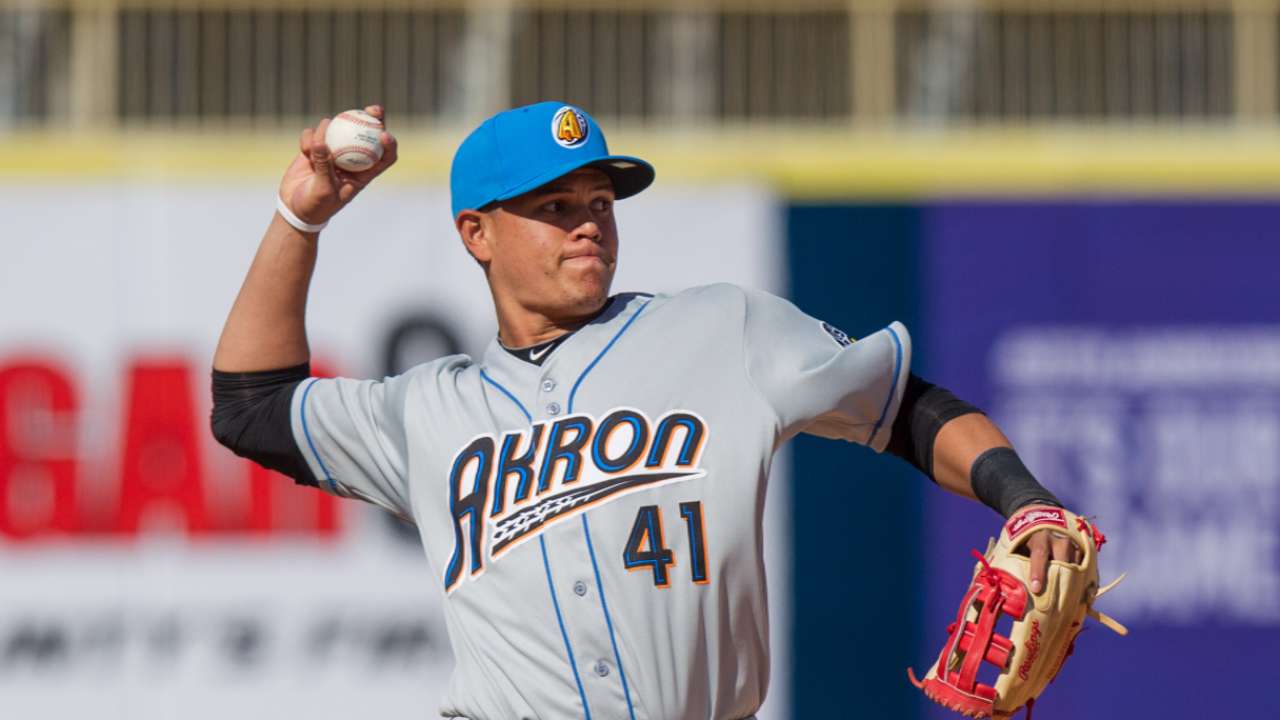 3B Giovanny Urshela: The 23-year-old Urshela, who is ranked No. 12 by MLB.com among the Indians' Top 20 Prospects, suffered a left knee sprain during winter ball in Venezuela, but he did not need surgery. To date, Urshela has tolerated all baseball activity well and is unrestricted at the start of Spring Training. The Indians will monitor his overall workload early in camp in an effort to avoid any setbacks.
Jordan Bastian is a reporter for MLB.com. Read his blog, Major League Bastian, and follow him on Twitter @MLBastian. This story was not subject to the approval of Major League Baseball or its clubs.