Hamels makes his desire to be traded clear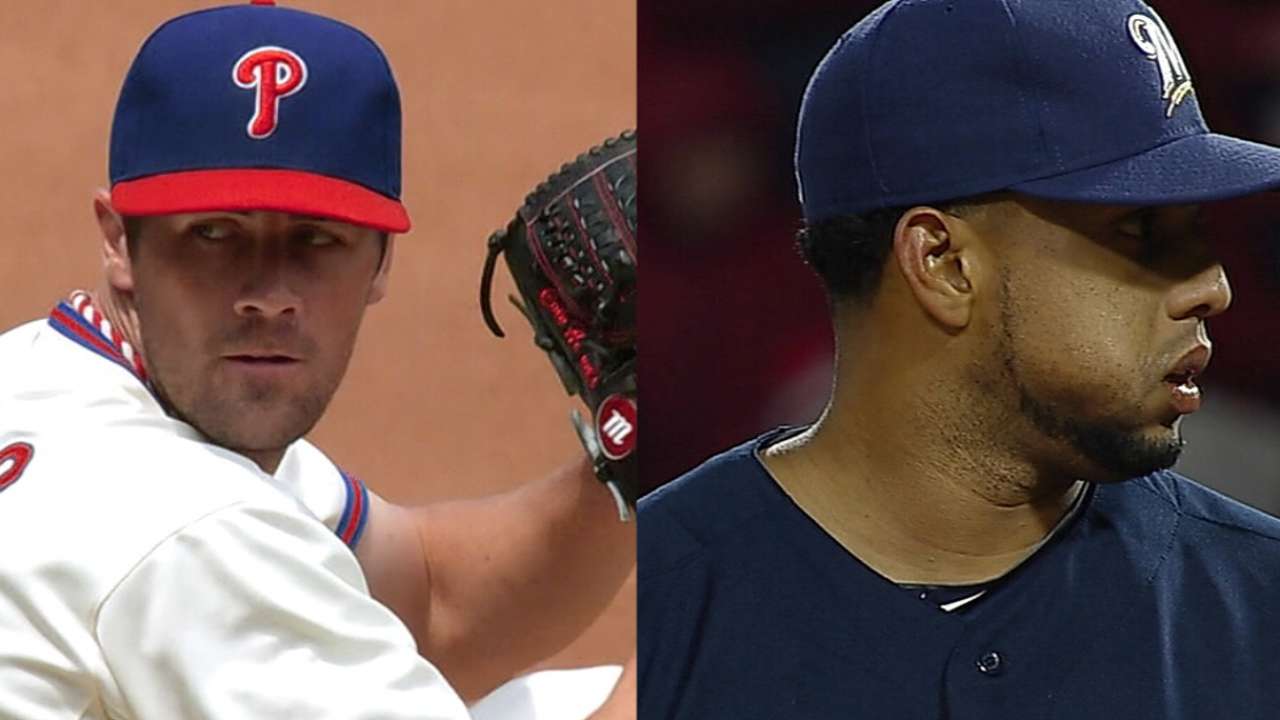 CLEARWATER, Fla. -- Cole Hamels said a few times last season that he wants to play for a winner because an athlete's career is short. Why waste his prime years pitching for a losing team?
Hamels, 31, really drove home that point Wednesday in an interview with USA Today. The Phillies left-hander made it clear he prefers to be traded sooner rather than later.
"I just want to win,'' Hamels told USA Today. "That's all. That's all any competitor wants. And I know it's not going to happen here. This isn't what I expected. It's not what the Phillies expected, either. But it's reality.''
It is reality. Phillies president Pat Gillick has said he does not expect the team to compete again until 2017 at the earliest. The Phils have not made the postseason since 2011 and have lost 89 games in consecutive seasons, finishing in last place in the National League East last season for the first time since 2000.
The losing has happened despite one of the highest payrolls in baseball.
"I don't think any of us saw that coming,'' Hamels said. "When I signed my contract, the Phillies told me they would contend. They told me they would contend every year. But things happen.''
Philadelphia traded Jimmy Rollins, Marlon Byrd and Antonio Bastardo this offseason. The Phils are trying to trade Hamels, although it is believed they are holding out for one of Boston's top prospects. They would love to trade Ryan Howard, Jonathan Papelbon, Cliff Lee, Chase Utley and Carlos Ruiz, too.
"In the grand scheme of things,'' Hamels told USA Today, "we have a very small window in our lives. You understand this is going to end. The Phillies will go on forever, but we know our careers are going to end. And I want to go to a place where I can win again."
Hamels has a limited no-trade clause, but he said he would not stand in the way of a trade.
Todd Zolecki is a reporter for MLB.com. This story was not subject to the approval of Major League Baseball or its clubs.